I've been struggling to decide what to read lately so decided to dip into my goodreads recommendations and see what they think I want to read (and how accurate they are). I'll be looking at all the categories and seeing if any work for me!
I've not really paid any attention to Goodreads recommendations before so this should be interesting.
Based on My TBR shelf: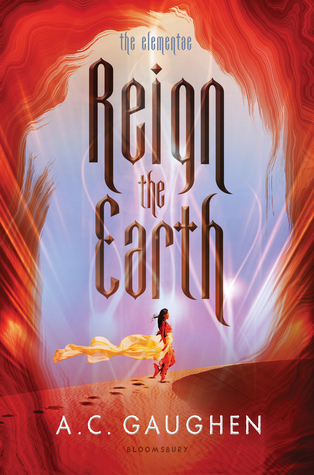 Shalia is a proud daughter of the desert, but after years of devastating war with the adjoining kingdom, her people are desperate for peace. Willing to trade her freedom to ensure the safety of her family, Shalia becomes Queen of the Bonelands.
But she soon learns that her husband, Calix, is motivated only by his desire to exterminate the Elementae—mystical people who can control earth, wind, air, and fire. Even more unsettling are Shalia's feelings for her husband's brother, which unleash a power over the earth she never knew she possessed—a power that could get her killed. As rumors of a rebellion against Calix spread, Shalia must choose between the last chance for peace and her own future as an Elementae.
Oh ABSOLUTELY, firstly I actually already own this so if I don't read it I'm fully ashamed of myself. Also, that cover is gorgeous and the plot sounds incredible. Officially bumping this to the top of my 2019 TBR.
Based on my Young Adult Shelf: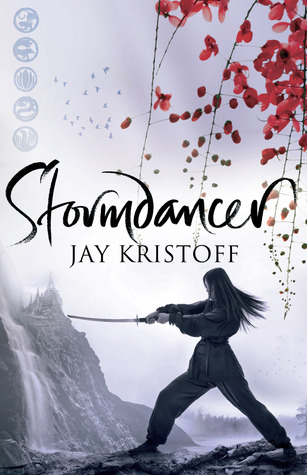 Arashitoras are supposed to be extinct. So when Yukiko and her warrior father Masaru are sent to capture one for the Shõgun, they fear that their lives are over – everyone knows what happens to those who fail the Lord of the Shima Isles. But the mission proves less impossible and more deadly than anyone expects. Soon Yukiko finds herself stranded: a young woman alone in her country's last wilderness, with only a furious, crippled arashitora for company. Although she can hear his thoughts, and saved his life, all she knows for certain is he'd rather see her dead than help her. Yet trapped together in the forest, Yukiko and the beast soon discover a bond that neither of them expected.
Meanwhile, the country around them verges on collapse. A toxic fuel is choking the land, the machine-powered Lotus Guild is publicly burning those they deem Impure, and the Shõgun cares for nothing but his own dominion. Authority has always made Yukiko, but her world changes when she meets Kin, a young man with secrets, and the rebel Kagé cabal. She learns the horrifying extent of the Shõgun's crimes, both against her country and her family.
Returning to the city, Yukiko is determined to make the Shõgun pay – but what can one girl and a flightless arashitora do against the might of an empire?
I don't think I've ever even seen this book before so I'm definitely intrigued. If anyone HAS read this please let me know what you thought cause Jay Kristoff books sometimes work for me and sometimes don't but this sounds very much my kinda book!
Based on my Dystopia Shelf:
Elysia is created in a laboratory, born as a sixteen-year-old girl, an empty vessel with no life experience to draw from. She is a Beta, an experimental model of a teenage clone. She was replicated from another teenage girl, who had to die in order for Elysia to exist.
Elysia's purpose is to serve the inhabitants of Demesne, an island paradise for the wealthiest people on earth. Everything about Demesne is bioengineered for perfection. Even the air induces a strange, euphoric high, which only the island's workers-soulless clones like Elysia-are immune to.
At first, Elysia's life is idyllic and pampered. But she soon sees that Demesne's human residents, who should want for nothing, yearn. But for what, exactly? She also comes to realize that beneath the island's flawless exterior, there is an undercurrent of discontent among Demesne's worker clones. She knows she is soulless and cannot feel and should not care-so why are overpowering sensations clouding Elysia's mind?
If anyone discovers that Elysia isn't the unfeeling clone she must pretend to be, she will suffer a fate too terrible to imagine. When her one chance at happiness is ripped away with breathtaking cruelty, emotions she's always had but never understood are unleashed. As rage, terror, and desire threaten to overwhelm her, Elysia must find the will to survive.
I definitely haven't read dystopia in a long time but I am kind of obsessed with the whole android/clone concept at the moment. I'm positive I've read Rachel Cohn books before and enjoyed them so yeah definitely adding this to my list of books I need (which is currently just my Christmas list).
Based on your Death Shelf:
He revved the engine and I held tight with both hands as the bike lurched forward, We zoomed down streets, leaning into the curves, wind whipping over me. I pressed into his back until all I could smell was the leather tang of his jacket, and all I could taste was the sweet thrill of flying away.





Keeping secrets is second nature to Nearly Boswell. Living in a trailer park outside Washington, DC, with a mom who works as an exotic dancer, she knows better than to share anything that would make her a target with her classmates. Only her best friends know about her obsession with the personal ads, and Nearly hasn't told

anyone

about the emotions she can taste when she brushes against someone's skin.





Then a serial killer goes on a murder spree and starts attacking students, leaving cryptic ads in the newspaper. Nearly might be the one person who can put all the clues together, and if she doesn't figure it out soon - she'll be next.
Firstly - can we pause to ask why I have a DEATH shelf? What was wrong with past Clare who made this shelf? Secondly - this actually sounds kinda fun. A little rubbish but mostly fun. It definitely sounds like a book that could go either way so I'm tentatively intrigued. Not sure I'll be buying it any time soon but hey, if my local library stocks it I might pick it up.
Based on My Red Shelf:
Theo is better now.

She's eating again, dating guys who are almost appropriate, and well on her way to becoming an elite ballet dancer. But when her oldest friend, Donovan, returns home after spending four long years with his kidnapper, Theo starts reliving memories about his abduction—and his abductor.

Donovan isn't talking about what happened, and even though Theo knows she didn't do anything wrong, telling the truth would put everything she's been living for at risk. But keeping quiet might be worse.
Again, past Clare is weird. Why Red? Did I mean Read or was I just obsessed with the colour Red? Who knows. But this is a good recommendation. A little dark and sounds like some tough issues to handle well but if it is done well then I'm fully onboard and intrigued.
Based on My Zombies Shelf: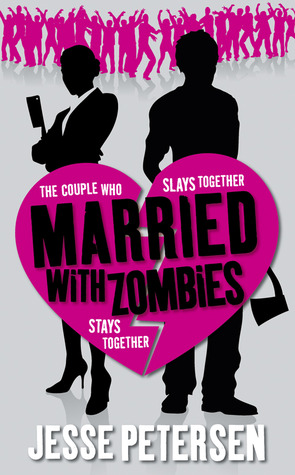 Meet Sarah and David.
Once upon a time they met and fell in love. But now they're on the verge of divorce and going to couples' counselling. On a routine trip to their counsellor, they notice a few odd things - the lack of cars on the highway, the missing security guard, and the fact that their counsellor, Dr. Kelly, is ripping out her previous client's throat.
Meet the Zombies.
Now, Sarah and David are fighting for survival in the middle of the zombie apocalypse. But, just because there are zombies, doesn't mean your other problems go away. If the zombies don't eat their brains, they might just kill each other.
Oh this absolutely wins this whole list. OBVIOUSLY I have a Zombies shelf cause they're easily my favourite monster. But I never expected to find this. It sounds genuinely funny and enjoyable with a hit of gory on the side and OMG I need it in my life.
Have you read any of these books? How do you find your next read and do you trust Goodreads recommendations?