We are just two short days away from Bonfire Night - the last day standing between me and full on Christmas mode (just you wait). If you're not familiar with Bonfire Night it is a night on which we Brits confusingly celebrate the day parliament was almost blown up by blowing things up. What wonderful and sensible traditions we have. To celebrate I decided to try out the Fireworks tag!! You can find the original post here.
Screamers: A book that made you want to scream (in a good or bad way)
GOT to be Hex by Thomas Olde Heuvelt. This is hands down the scariest book I've ever read and there were legit moments I almost screamed towards the end and if you know me you know I don't scare easy. Just super dark and super creepy and made me want to check every corner of every room I walked into after I finished reading it.
Bombers: A book that you read before it "exploded" in the book community
Twilight by Stephenie Meyer. I was just ahead of the craze with this one because a friend of mine was already obsessed with it. I then entered a phase where I loved it obsessively, then hated it obsessively and now don't really feel any strong feelings about it all? It's one of the few times I read a book before the hype though.
Banger: A banned book you've read
God, so many books have been banned, some very confusingly. Like hey, Green Eggs and Ham was banned in China up until the 90s because it was considered too communist. So I'm gonna go with that, because who knew tiny child Clare was so into controversial reading? The obvious one would also be Harry Potter which has been banned a ridiculous amount of times in a number of places.
Peony: A book/author you think everyone needs to read
I already went on about this earlier in the year but The Exact Opposite of Okay is freaking incredible and should be read by everyone. Enough said.
Crossette: A book/series with a complicated plot
I don't really read complicated things because I am way too lazy to ever grasp what's going on. But the Morganville Vampire series went on for ages and had people switching sides constantly. Each book came with a "previously on" prologue which by the way more books should have.
Diadem: A book/series with an amazing set of central characters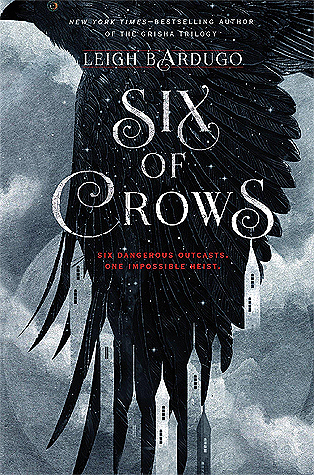 Six of Crows all day long. If you haven't read it yet then oh boy do you need to. And if you have then you probably already understand why I'm in love with each and every one of the central characters.
I'm not going to tag anyone but if you feel like doing the tag let me know so I can check out your answers! And if you celebrate Bonfire Night have a safe and fun time!