Personal posts are one of my favorite things to read on the blogs I follow - there's something fun in seeing behind 'the reader' part of bloggers.
I've been trying to make my posts - including reviews, lists, recaps etc. - more personal, and I have some non-book related posts lined up for you, as well as (book related) discussions and other fun things that will show my personality more than reviews do.
To start off these, I've decided to share a totally non-book related post today, and what is more perfect than the 'Anything But Books Tag'!?
Cartoon(s) you love?
I looove

The Looney Tunes Show

, and I am actually heartbroken, HEARTBROKEN I tell you, that there are only two seasons. *sobs* It is so good, seriously.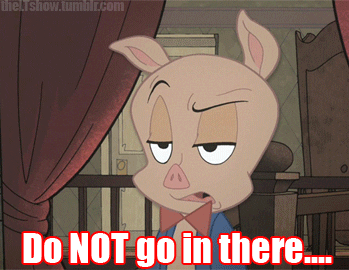 And OF COURSE I have to mentione

Gravity Falls

, as well, because it is such a freaking amazing show that EVERYONE should watch. (PS: There is a pig!!)
Your favorite song right now?
When I'm writing this post my favorite song is God Is A Woman by Ariana Grande. It took me a couple of listents to really get into it, but I love the message, the video and her performance at the VMA's was iconic, I'm not kidding.
(It won't let me insert the music video or the performance, but I've got you,
<-
those words lead you right to the goods.
What could you for hours (that isn't reading)?
BLOGGING FOR SURE. Not always, but when I'm in the mood I can spend hours and hours writing posts. A non-book related answer would be binge watching tv shows, but again, I have to be in a very particular mood to do that. ALSO, Pinterest, boy, how much I love Pinterest!
Here
's my account if you want to check it out. #selfpromo
Something you love that your followers would be surprised by?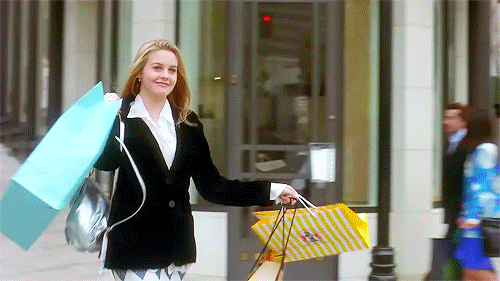 Maybe fashion and shopping? I created a few bookish outfits in the past, and I shared some on the blog, but that was a very long time ago, and I generally don't talk about clothes here.
Your favorite thing to learn about?
Literature for sure! I know a lot of people dislike classics - and boi, are they white and straight - but there are many classical authors I love: Daphne du Maurier, Dickens, Edgar Allan Poe are just three of them.
A close second is learning languages, though I've only learnt two so far: Spanish and English. I'd love to take up Norwegian, though, and then possibly Portuguese, and/or Italian. Will it happen? HOPEFULLY.
Something unusual you know how to do?
You know, these questions make me hella sad because I don't know anything extraordinary. *awkward laughter* I'm seriously wrecking my brain, but NOTHING comes up.
Something you've made in the last year?

Something I've made? Wow, these questions are killing me. Besides a few bookmarks I haven't really made anything. (Also, do you see how most these questions end up leading me back to books!? Argh, I'm failing this shit.)


Your most recent personal project?
I've reorganized my room this summer, and I'm hoping it'll stay like this for a great while, because a) it was EXHAUSTING, b) I hated doing it...
(It is the 31st of October and I'm proof-reading this post, and oh boy, my room is A MESS, so this clearly didn't turn out how I wanted it to.)
Something you think about often?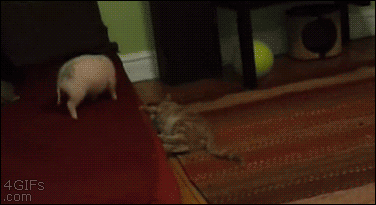 Owning a cute pet, specifically a pig or a bunny - that gif, that's my life goal right there.
Your oddly specific favorites?
popcorn is one of my favorite snacks, and when I'm making it in the microwave, I like to burn it just a tiny bit - which means that only less than ten percent will be burnt. IT TASTES BETTER THAT WAY, I SWEAR.

I love the food at IKEA, especially the meatballs with gravy.

I love listening to my favorite artists' full albums from top to bottom - it's like a story being told, AND if they've had multiple albums, it's super-fun to see the changes in their style/message.
The first thing that pops into your head?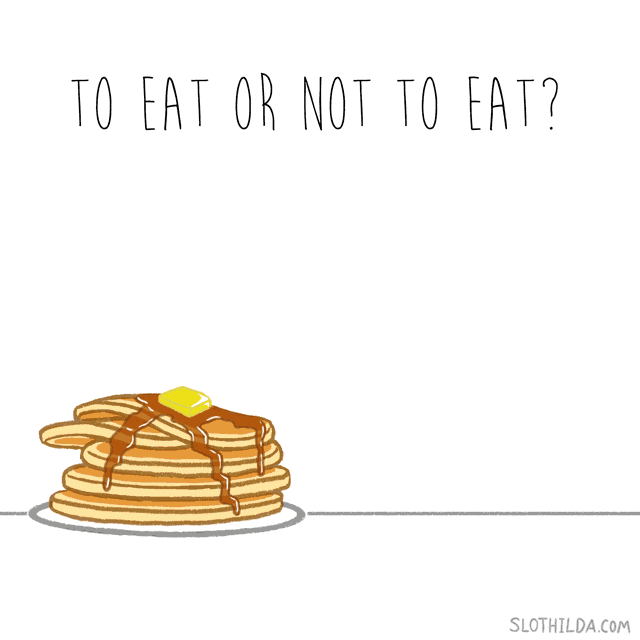 Right this moment, it is FOOD because I'm so darn hungry... and, to be fair, this answer would be true most of the time.
Let's chat!
Now it's YOUR turn! Answer any of the questions that strike your fancy, and let's chat!! What's your favorite thing besides reading?