It's the 30th of September when I'm drafting this post

- yeah, I'm totally working on this last minute, which is KILLING the well-organized part of me, I tell you -

and I couldn't be more hyped for it to go live on the 1st of October. Why?? Because this is the OFFICIAL OPENING OF SPOOKY OCTOBER 2018.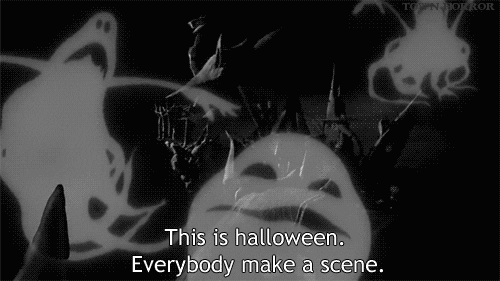 Ah, how I adore this movie.
So, what exactly is this post if it's "just" an opening post -
(1) short summary of what Spooky October is
(2) some info on this year's posts
(3) the giveaway link & details
See, short and sweet - there's literally no reason you want to miss this post, hmm?
WHAT IS SPOOKY OCTOBER?
It's an event - originally started by Ruzi and me - that is taking place on The Regal Critiques for the third time in a row. Unfortunately, Ruzi is unable to be part of Spooky October this year, BUT Clare and I put our heads together to bring you some creeptastic content. (Creating a word and alliteration!? My god, I'm on fire today.)
Obviously, this is a Halloween themed event, which means there will be some scary books, movies etc. mentioned - however, we do know not everyone is into that stuff, so you can pretty much guarantee that each and every post will contain some darker and some lighter stuff. And most of our posts aren't even horror related, so you dislike horror you can still have fun with us!
WHAT'S ON THE TABLE FOR 2018?
I'm not going to spoil the whole thing for you - plus there are some things we're still working out! - but I'll give you some HINTS as to what you can expect. On my side, you look forward to mini reviews and a movie + tv show related post

(might be loooong, so prepare to be flooded with recs)

and a post I'm super-pumped for, but will give you no details whatsoever. When it comes to Clare, you should expect some really fun and unique content - one of her ideas is SO! COOL! - but I'm afraid I can't give you more details than that.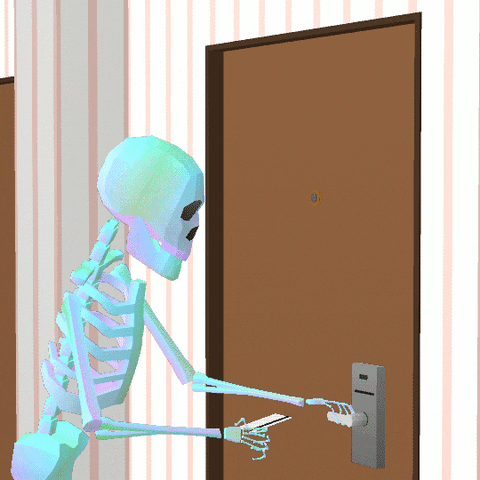 our secrets are locked away safely, so to say
THE GIVEAWAY.
Now that I've forced you to get through all that

- I mean, you could have just skipped it all, I might have done that, tbh -

let me present to you the PRIZE:
a book of your choice from The Book Depository up to 15USD
If possible, make it a mystery, thriller or horror novel - ya know, to stay in the Hallow
een mood - BUT we aren't unreasonable people, if you'd rather have something else, you can!
Before you enter, we have some basic info for you:
- anyone who enters should be at least 16 years old, or otherwise have their parents' or guardian's permission to enter
- you can see which countries TBD ships to here
- no giveaway accounts!!
a Rafflecopter giveaway
Our first post is going live TOMORROW, so let us enter into Halloween town together...