I feel freaking weird writing this post, because October seemed to flew by so fast that it feels like Spooky October has just started... but now it's ending!? Where the heck did the rest of October go!? I am confused.
So, what exactly is this post, you might ask. It is, at it's core, a happy Halloween message to anyone who's celebrating - we hope you're having fun whatever your plans are for the night, or that you already had some Halloween shenanigans prior to the 31st.
Besides that, I've brought you a quick summary - with links to all our posts!! - of what went down this Spooky October. And we've also selected the winner of our giveaway via rafflecopter, and have their name here with us!!
First of all, Clare and I are really proud of what we've put out this Spooky October, and were incredibly happy to see that y'all were enjoying our posts and celebrating our event with us. It was fun to have this for ourselves with no guest-posters, but - spoiler alert - our Christmas event will be vastly different..
Our list of 2018 Spooky October posts:
It all (unsurprisingly) started with the
Opening Post
, where I officially opened Spooky October and discussed what you could expect from us.
Our first "real" post was a top ten list of our favorite Authors We Would Love To Plot a Creepy Novel With

.
In
Halloween Recommendations for All Fear Levels
Clare talked about novels that would be
perfect
for the month of October.
Afterwards, I reviewed a couple of
Adult Psychological Thrillers,
pretty hyped ones at that, but still - one of them ended up being disappointing. :O
My next post, and the one I'm the proudest of, was a massive list - sorta like a tumblr masterpost

(are those still a thing? I'm so out of the loop with social media)

- titled A Handy Guide To Movie and TV Shows for Halloween. I made sure to include tons of non-horror titles, so the "scaredy-cats" could also discover something for themselves.
Clare followed that up by writing an ARC review to a novel many of us have been eagerly waiting for: Sawkill Girls.
Clare's next post was one that was super-fun to read for me - a

Monster Mash

where characters she's read about battled against monsters and other creatures.
Then it was my turn again, and I brought y'all three YA Mystery Thriller Mini Reviews, again two of these novels are most excellent and highly recommended... one, not so much.
That done, Clare participated in Top Ten Tuesday writing a post called: Deliciously Devil: Ten Villains I Love.
I said I was the proudest of the movie and tv guide, but my female-centered Damsel in Distress? Nah, She Isn't post is another one I'm super-satisfied with. If you feel like chatting about female characters hop there and do so. :)
For her final solo post Clare delivered what is probably my favorite Spooky October post of 2018. In Dare You to Scare Me she discussed a couple of movies and a show that she watched alone in the dark to see if they are scary or nah.
Our very last post, another Top Ten Tuesday list, focused on our favorite Haunted House Stories, and I guarantee you'll find something new there as we made sure to share both hyped and underrated titles.
Aaand that means that if we count this post we created 13 Spooky October related posts which is quite fitting, isn't it?
And now, it is time to announce our giveaway winner, so drumrolls please...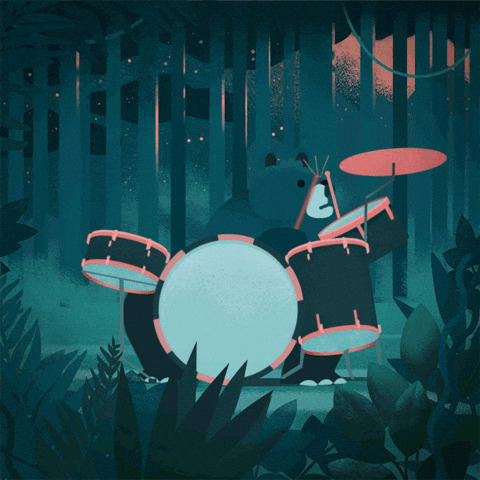 Congratulations!

I'll contact you via email ASAP. Remember - if the winner does not answer within 48 hours of us contacting them we draw a new winner.
Massive thanks to all of you who've visited The Regal Critiques, commented and cheered us on during Spooky October.
Happy Halloween, we'll hopefully see at our strictly non-Christmas related December event.