"How ironic would it be, he mused, if David were to go missing and the only record of his stay here was a breathless recording of his weird experience upstairs? He would become an even truer successor to John Weir: another skeptic claimed by the spirits he was attempting to debunk."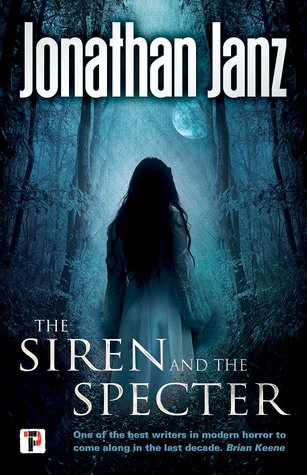 When David Caine, a celebrated skeptic of the supernatural, is invited by an old friend to spend a month in "the most haunted house in Virginia," he believes the case will be like any other.
But the Alexander House is different. Built by a 1700s land baron to contain the madness and depravity of his eldest son, the house is plagued by shadows of the past and the lingering taint of bloodshed.
David is haunted, as well. For twenty-two years ago, he turned away the woman he loved, and she took her life in sorrow. And David suspects she's followed him to the Alexander House.
Thanks to the publisher, Flame Tree Press, for providing me with a digital review copy! As always, all opinions are my own.
I'm such a massive fan of the horror genre - no matter if we're talking books, movies or tv shows - so upon hearing how utterly creepy The Siren and the Specter was, I knew I needed to get my hands on it.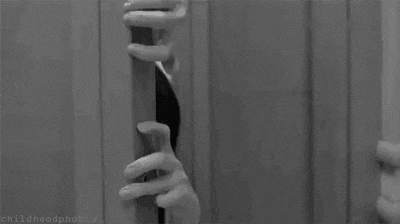 An aspect where most horror, thriller and mystery novels (and movies) fail is the portrayal of the characters. Sadly, I think it's rare in these genres when the characters don't take a backseat to the plot. That said,
authors (e.g. Stephen King) have delivered on both fronts before, so it's certainly not impossible, and
Jonathan Janz proves this in The Siren and the Specter.
Janz was able to create the perfect blend of well-written, realistic characters and an intriguing as hell plot that kept me on the edge of my seat. Even though the cast is rather big, each and every character feels like a real person, and is fascinating to read about. Ralph, who lives in the vicinity of the Alexander House, deserves to be highlighted, because his entertaining banter with David served as a break from all the scary stuff.
However, it is the main character, David, who shines the brightest - he isn't perfect, but then who is? What makes him likable is that he recognizes his faults and mistakes, and owns up to them. Moreover, it was refreshing to see an adult, especially a man, being unafraid to show his emotions, and even shedding some tears without feeling ashamed.
What I found the most intriguing about David were his feelings towards the supernatural. As a well-known debunker, David is adamant to explain away everything he experiences. For him, admitting that ghosts exist would mean going against all that he's believed in, and could result in him losing his credence with the academic community. As a skeptic myself, it was fascinating to see how he dealt with what was happening to him.
". . . there comes a point when disbelief turns into stupidity . . ."
The plot is the perfect blend of horror and mystery, with new questions popping up frequently and quite a few shocking twists along the way. I don't think I was as creeped out as I was hoping, but The Siren and the Specter certainly has some bone-chilling scenes to offer.
The atmosphere was brilliant - the way the readers are given information about the Alexander House piece by piece helped build up the tension. Also, due to David not knowing who to trust and encountering disturbing people and situations outside the house, added a feeling of confinement to the novel. It was as though no matter where he went, who he turned to, he was on his own.
trigger warnings for suicide, sexual abuse, child neglect/abuse, ableism (they were all properly addressed)