I did this all backward and was reading Classics as a kid (like seven/eightish) and then only discovered YA and MG when I was almost out of my teens. I've always excelled at bad timing. I grew up in a house where my love of reading was encouraged but we definitely had way more old books than new. Since I love these books still, I wanted to make a post talking about the best books to get you into an otherwise pretty daunting category of fiction!
The Turn of the Screw by Henry James
James' tends to write super depressing books but I kinda love him. The first of his stories I ever read was Daisy Miller which is a good book. But The Turn of the Screw is a really good starting book because its super creepy and twisted and short. If you love reading ghost stories or fantasy stories then this is a great place to start.
A Tale of Two Cities by Charles Dickens
My first and favourite Dickens novel! I've mentioned this a ton back on Dual Reads but I adore Sydney so, so much. And the plot is super easy to follow and tense and the romance plotline fully triggered my hatred for love triangles and my adoration of bad boys. For someone who already enjoys YA there is plenty to enjoy in this, plus the historical detail is so good - I've always loved reading about the French Revolution in a weird morbid way...
Pride and Prejudice by Jane Austen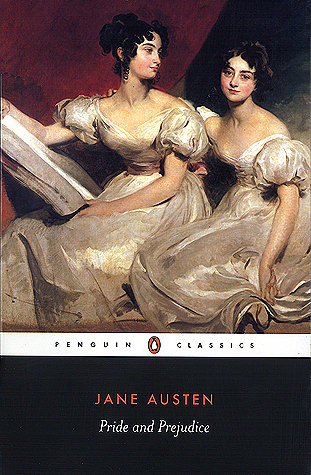 Kind of an obvious one this. But come on, if you want to read Classics then Jane Austen is 100% your girl. Her characters are incredible and timeless, the romances properly made tweenage me swoon and no matter how many times I re-read them I always fall in love all over again. Emma is my actual fave but Pride and Prejudice is the obvious choice for a first from her.
The House of Mirth by Edith Wharton
I love her. I love her so very much. She is, much like Henry James, mega depressing. But god I can't stop loving her writing. The main character of this is Lily and she is one of my favourite characters ever, she is so complex and screwed up. Basically a complete anti-heroine. She is definitely the most likable of Wharton's characters (some of the others are super anti-heroine) and relatable in a weird way. I constantly wanted to reach into the book and just hug her.
Wuthering Heights by Emily Bronte
OK, so I prefer Jane Eyre by Charlotte Bronte. But for a transition from YA its got to be Wuthering Heights. Firstly, you'll already be familiar with it because its mentioned as a favourite of pretty much every high school character in YA ever (for example Twilight). And secondly, its that unique brand of melodrama and slightly cliché fantasy goodness. If Emily Bronte were alive today she would be writing the most spectacular YA fantasy.
If none of these appeal to you, let me know your favourite tropes in the comments and I'll give you the closest recommendation! Or if you have any other suggestions for books to ease into Classics with I'd love to hear them!