I have severe depression and anxiety, so reading books that cover mental illness can be a real mixed bag. Sometimes its super comforting and makes me feel like I'm not alone. Sometimes, its just straight up triggering. These are some of the books that made me feel so very seen and I want to promote the heck out of them!
Being Miss Nobody by Tamsin Winter
At times this felt like I was actually reading an account of my own school days. This is one of the few Middle Grade novels I've read as an adult and loved. I did get stressed out reading it at times, but only because the descriptions of anxiety were so spot on. As long as I took regular breaks, reading it wasn't upsetting and actually made me feel so much better by the end.

Under Rose-Tainted Skies by Louise Gornall
This is one of my absolute favourite books of all time. Whilst the description of mental illness wasn't, like Being Miss Nobody, exactly what I have experienced it was still so real and accurate. I especially loved how the author never ever used romance as a "cure" for what the main character was experiencing. And it's always wonderful to read a story where the person with a mental illness is unconditionally supported.
Made You Up by Francesca Zappia
This was a book about a schizophrenic main character. This is something I've never experienced so obviously do look for own voices reviews. But for me this was such an informative book. As part of depression I have a tendency to get very self-involved and it was good for this book to really push me to learn more about other mental health problems. Her second book - Eliza and Her Monsters is also brilliant.
The Rest of Us Just Live Here by Patrick Ness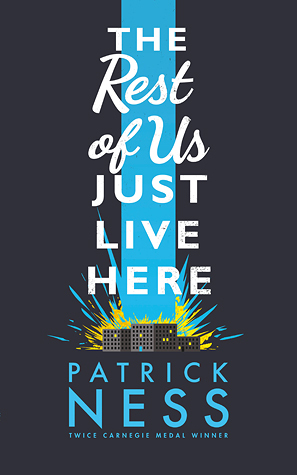 I know for a lot of people this isn't the best Ness book. But for me it is truly my favourite. Because everything from the friendships to the family to the perfectly described mental illness rang true for me. Some of it was hard to read but ultimately very rewarding.
Do you have any favourite books about mental health? Let me know so I can check them out!