When I think of fiction, the first thing that pops into my mind is
endless possibilities
. Throughout the years, there have been an unthinkable amount of novels written - you could bring up any genre + topic, and there would be people able to recommend something to you within those limits. Basically, were you to point to a book, and say "I want more like that!" you'd be hit with a ton of recommendations.
That being said, Clare and I could easy think up some titles that are so special that we could not think of any like them... but we'd love to hear your recommendations if you have them. Without further ado, let's get into these.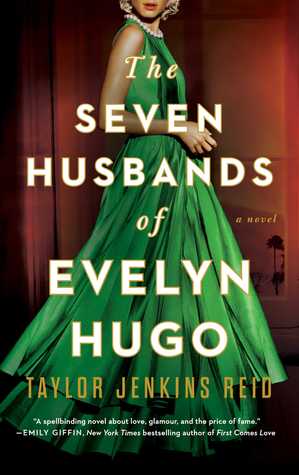 At this point I'm rather confident everyone has heard me talk about Evelyn Hugo - I screamed about it on our instagram, reviewed it on the blog, and I keep recommending it to people in real life. Yes, it is that good.
What I mean when I say I want more like this?


▪ Female characters who are unapologetically themselves.
▪ Women of color in the leading role(s).
▪ Complex, in-depth, well-written characters.
▪ I love the story within a story element: Monique, the journalist writing Evelyn's biography, is narrator 1, but then we hear Evelyn's story from her own point of view, and so she is narrator 2.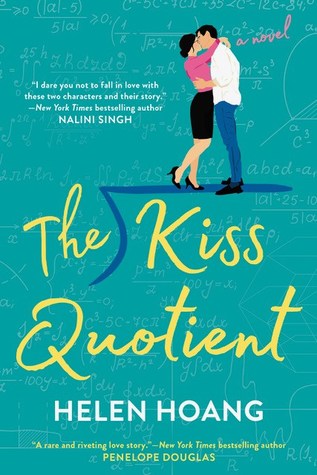 The Kiss Quotient is another massive 2018 favorite of mine - similarly to Evelyn, I expected to love this, and was not at all let down.
What I mean when I say I want more like this?
▪ diverse romance - Michael is Vietnamese-American, Stella is autistic with ownvoices rep
▪ positive and respectful portrayal of sex workers - also A++ for a male sex worker
▪ romance that (also) concentrates on the characters' development, including work and family related issues
▪ working on their self-worth
Girls Made of Snow and Glass may seem like your typical retelling at first glance, however, it proves to be a lot more than that.


What I mean when I say I want more like this?
▪ a feminist as fuck retelling where women who are pushed at every step of the way to hate each other choose to love and support each other instead (I WAS TEARING UP, YOU ALL.)
▪ women being allowed to screw up and be morally gray, but still be forgiven and loved (by themselves too!!)
▪ one of the MCs has to work A LOT on believing in herself and loving herself
▪ lesbian MC, budding romance with another girl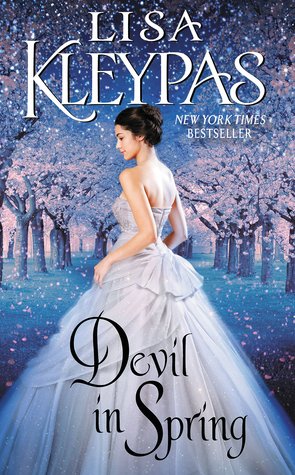 I've loved (nearly) every book I've read by Kleypas so far, but Devil in Winter is easily one of my favorites - not just by Kleypas, but out of all historical romances.
What I mean when I say I want more like this?
▪ this is true for the whole series, but - a supporting as hell family, who WILL fight for each other, no matter the cost
▪ a massive emphasis on the heroine's own business (which is more-or-less non-existent in historical romance)
▪ a heroine who is funny and lovely - I looove that she knows she is 'peculiar' and embraces and loves herself for who she is, even though society frowns at 'weird' people
▪ a hero who aims to be a good person, instead of pretending to be a badass rule-breaker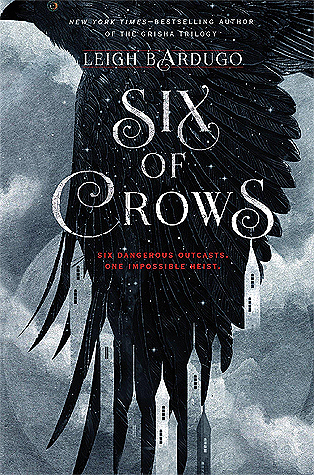 Six of Crows is one of those novels - and Bardugo is one of those authors - the majority of the book blogging community adores, and for good reasons.
What I mean when I say I want more like this?
▪ a diverse and lovable cast of characters (including characters of color, a disabled protagonist, fat heroine and lgbtq+ characters)
▪ well developed backstories for each protagonist
▪ fantastic ships
▪ fast paced plot full of shocking twists and reveals
▪ massive character growth + beautiful relationship development
Oh boy, it is rare when I find a YA horror - or any horror, to be fair - that truly gives me the chills, but Frozen Charlotte is definitely one, and I cannot recommend it enough.
What I mean when I say I want more like this?
▪ like I said, actually creepy novels
▪ great characters + cute romance (if there is one that is)
▪ multiple surprises along the way, a layered mystery
▪ I want to drown in the suspense, ok
So I may have spent most of last year going on and on about how much I love this book but guys I LOVE THIS BOOK.
What I mean when I say I want more like this?
▪cute as heck romance that doesn't take over the plot
▪adventure story a bit like if Lara Croft were an old-timey suffragette
▪so, so, so much excitement and twistiness
Dating Sarah Cooper is one of my fave books of all time for too many reasons to list (but I'm gonna try). I even made Vera read it a while back and she reviewed it on the blog.
What I mean when I say I want more like this?
▪an f/f romance with no angst
▪characters I would probably kill for if they existed in the real world
▪brilliant friendships that grow and develop in awesome ways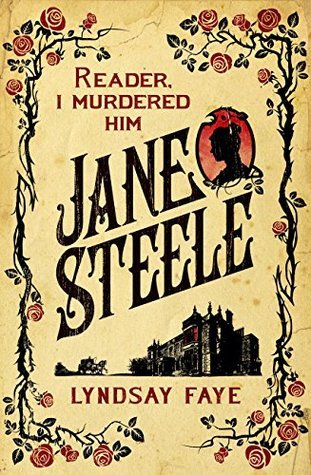 This is one of those books that I love but sound like a horrible person when I'm explaining why so hear me out here - there is so much murder and its amazing.
What I mean when I say I want more like this?
▪retellings that are true to the original whilst being entirely totally unique
▪a main character who is completely, unapologetically badass
▪abusers getting punished (sure forgiveness is great and all but sometimes I just want to read them suffering)
▪Its own twisted morality that ends up thoroughly convincing me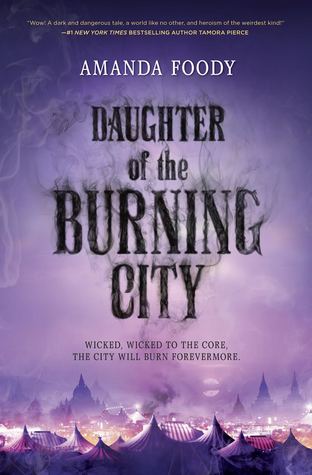 This is another book that I feel like I've been screaming about ever since I read it - and I still haven't read Foody's second book which is shameful on my part.
What I mean when I say I want more like this?
▪A beautifully described carnival setting with a dark underbelly
▪Solid LGBTQ rep including a bisexual heroine and an asexual/demisexual hero
▪A twist that you kinda see coming but that ends up shocking you anyway
▪so much emotional connection to every single character
I cant believe how long I held off on reading this and how much I desperately regret that now.
What I mean when I say I want more of this?
▪a brilliantly depicted sister relationship that is so complex and a little dark
▪a main character whose viewpoint is so twisted at times that you end up doubting yourself
▪a genuinely incredible and dark plot twist
▪the darkest kind of humour which is my absolute favourite kind
This was one of the first books I reviewed on The Regal Critiques and it's so very unique in all the best ways.
What I mean when I say I want more like this?
▪choose your own adventure books that aren't for children - I love being in control of a story (even superficially) but so often these books are written for very young children. This is most definitely not.
▪diverse choice of romances - whatever or whoever your poison this book as an option for you. Even if what you really want is to abandon all the adventure and marry a museum curator in Egypt.
▪self-aware humour - another of my favourite kinds of humour. This book is laughing at itself and at all romance books in the most loving way imaginable
▪sex positive - or choice positive. It would be entirely possible to read this whole book without romancing anyone (although why would you?) but you can also romance absolutely everyone and the book wont shame you. Which is good cause that's 100% what I did...
have you read any of these novels? maybe you have some recommendations that are similar to these? if so - share, share, share! what are some books that YOU found absolutely unique?