Hello friends - due to some issues, today's post is going up late, but we're so excited for y'all to see it & chat with us about it, because it features an obsession we besides reading:

tv shows

.
Following the topic of today's Top Ten Tuesday (hosted by That Artsy Reader Girl), we've brought you 10 of our favorite tv shows that are screaming to be binged. So lay back, and enjoy the ride - from gruesome to humorous, you'll find all kinds of shows here.
#1 how to get away with murder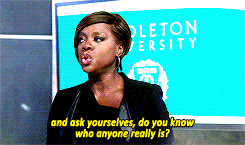 Y'all, How To Get Away With Murder is probably the most special out of the shows on my list - unlike the rest, I've been following it since its very first episode, and I'm still just as into it as I was the first time. I feel like the third season wasn't quite as good as the rest, but they came back nicely for the fourth. Either way, this series is fast-paced, suspenseful and has a diverse cast of incredibly talented actors.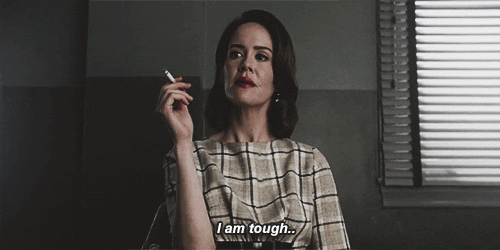 This show is SO GOOD, you guys!! And the best thing about it is that each season has a totally new theme and a new set of intriguing as heck characters. I didn't hate any of the seasons, although there have been some lows, particularly the Hotel season, but for each low, there are a shit ton of highs. For example, Freakshow is one of my least favorites plot-wise, but it has some truly epic scenes and characters.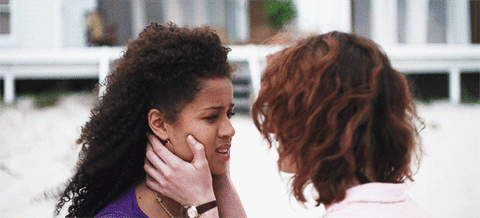 Black Mirror, aka the anthology series I never knew I needed, is not only a well-written, entertaining show, but it also raises new questions and issues about futuristic technology each episode. I love how each episodes features an entirely new story and cast, some more impressive than others, but all of them of high quality.
Some of my favorite episodes:
The Entire History of You

White Bear

White Christmas

Nosedive

Shut Up and Dance

San Junipero
#4 the end of the f***ing world
The End of the Fucking World is, without doubt, the shortest tv show I've ever watched - it can be finished in a couple of hours, and I promise, you'll be wholly entertained all through it. The acting is A+, the plot is fast-paced, full of surprises and there are ton of laugh-out-loud funny scenes.
We were required to watch the first two episodes of North and South (BBC, 2004) for a class last semester, and instead of hating it - like I expected - I ended up flying through all four episodes. The romance definitely reminded me somewhat of Pride and Prejudice, but the setting - a big industrial city - and the plot were rather different. I haven't yet read the book, but I'm thinking about it.
bonus: the lizzie bennett diaries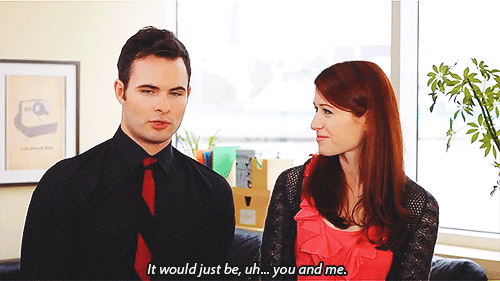 I'm listing The Lizzie Bennett Diaries as my bonus pick, because it doesn't fit in with the tv show crowd, as it's a youtube series. That said, it certainly deserves a place on this list, because I started episode 1 only wanting to see what it was like, and then was promptly pulled into the story and watched the whole damn thing in one day.
#1 The Lizzie Borden Chronicles
I think I convinced people to watch it purely because I started the first episode intending to watch one and then go to bed and then it was suddenly six am and I regretted nothing. This show is wonderful, violent, cheesy goodness with Christina Ricci in it - I'm ever so slightly in love with her. This is also what kickstarted my Lizzie Borden obsession which is still going strong.
#2 The X Files
So there are a lot of episodes, this is definitely not a "binge in one night" kinda deal. But I recently decided to watch this and from the first episode I was completely hooked and I now end up watching at least four episodes every night. It is seriously impacting my sleep schedule and I care not one tiny bit. If I could just sit and watch it from start to finish I fully would. But that's not really physically possible.
#3 Unreal
For anyone obsessed with reality tv dating shows (which I absolutely 100% am) this is a super dramatic behind the scenes look. The characters are A+ "should not be rooting for these people" anti-heroes and the plot lines are super super drama. There's no way that I have yet come across to finish one episode without immediately clicking next violently.
#4 Parks and Recreation
Pretty sure I watched every series in the space of one summer holiday and I always want to go back and do it again. I have favourite episodes but it's so rare to find a show this consistently brilliant. I didn't love the first season (which actually seems like a popular viewpoint?) but everything else was wonderful.
#5 The Bold Type
I passionately love this show. It has everything I forever love and want more of - girls supporting girls, diversity, sex positive storylines. I just. I was looking around for something to watch and chose this because Karma from Faking It was in it (side note - also a binge-able show) and instantly fell in love with all the characters. I forever want more of this.
question time!
have you watched any of these? maybe they're on your to-watch list? (well, they should be, so...) what are your favorite shows? are you excited about any upcoming shows?