I know it's not everyone's cup of tea, but I personally love rereading for a multitude of reasons. The best of those by far is when I simply feel like revisiting a book or series, because it was too damned good to only read once.
Even so, I have trouble committing to rereading series. There are always so many books I want to get to, and while I don't consider rereading in general a waste of time, I'll admit that rereading a god-knows-how-long series will take a long time.
Thus, there are a ton of series that I adored when I first read them, would love to revisit them, but I'm not sure when that will happen, because omfg, why are there only 24 hours in a day!? Unfair as hell, if you ask me.
Today, thanks to Heidi's wonderful topic-choice for Tell Me Something Tuesday, Clare and I brought you 5-5 of our beloved series we'd love to revisit.
why = why we loved it slash want to reread
possibility = the chances of us actually rereading
WHY:
Because I have, somehow, never re-read these books? I love them desperately and have such strong opinions. I've even re-watched the movies multiple times but I've never actually sat down and done a re-read of the series. And that baffles me.
POSSIBILITY:
I mean, not great but it's there? I own the series and I know where they are which always helps but I never seem to be in a "dystopian" mood anymore? So we'll see how that goes!
The Darkest Minds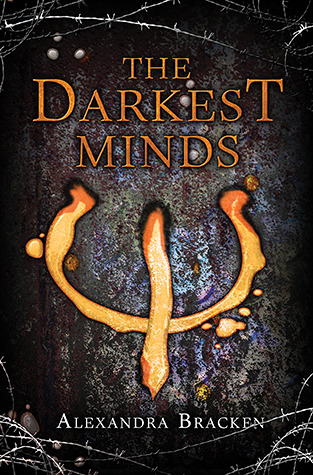 WHY:
Uh, because the movie's coming out and I need to remember everything. I know I loved this series to death. I know the characters are incredible. But I've forgotten all the details about powers and I need to be reminded.
POSSIBILITY:
Really high. I've already got the books set aside for re-reading so as soon as I find a chance I'll be picking them up.
Wallflowers
WHY: Just because this is my absolute favourite romance series of all time. I probably re-read this at least once a year anyway so this definitely isn't a neglected series. But it's obviously going to be on my list.
POSSIBILITY:
Mega high. Like I said, I regularly re-read it anyway and they're such light, fun books that they won't take me a lot of time!
Study
WHY:
One of the best fantasy series of all time. I obviously want to re-read the whole connected series' though so this will be something like nine books in total?
POSSIBILITY:
Pretty high cause I'm motivated but tempered by the fact that it's such a long series which makes it a huge commitment. But fingers crossed.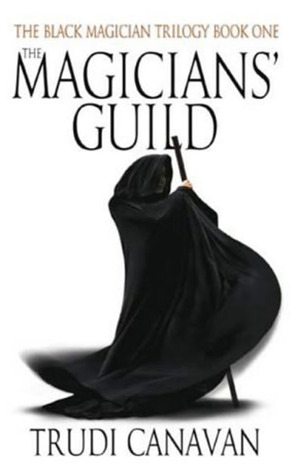 WHY:
Because it has been so freaking long since I last read this series! It was one of my favourites when I was younger and is probably responsible for my deep love of villains. It also has an amazing twist in the third book (which I ruined for myself by accidentally reading the third book first...)
POSSIBILITY:
Hmmm... I'd love to say high because I would so love to read these. But they're so long and so buried on a bottom shelf. Probably I'll get a strong urge to read them at some point and nothing will stop me but until then, the chances are pretty low.
The Lunar Chronicles
WHY: Marissa Meyer has created some of the most epic characters ever in The Lunar Chronicles. Not only were they complex and intriguing individuals, but (a) they formed a fantastic team, and (b) the ships were ah-ma-zing. Of course, the plot was fantastic, too - with quite a few twists that had me surprised. 😮
POSSIBILITY:

Um, I'm definitely really into the idea of rereading TLC, but, let's be honest, it probably won't happen. It's not only four books + Fairest, but also, some of these are massive - especially Winter.
WHY: With the exception of Going Bovine, I've read everything by Libba Bray, aka one of my all time favorite authors. Going back to the series that introduced me to her works - which also happens to be her debut! - seems like a fun idea.
POSSIBILITY:
I'll certainly be rereading A Great and Terrible Beauty for something fun I'm working on for the blog, the rest of the series depends on how much I enjoyed book 1. I'll say - I read this 6-8 years ago (?) so it's definitely going to be an interesting experience.
Six of Crows duology
WHY: Six of Crows is one of the best series I've ever read, with action packed, twisty plot and the most perfect cast ever. Let us be honest - SoC get 10 out of 10 points from me just for the fact that Kaz Brekker exists in this world.
POSSIBILITY: Not right now, but it'll probably happen. I'm too fond of the cast to not revisit them one day.
Curse Workers
WHY:
Ah, Holly Black, another favorite of mine! S
he always comes up with the coolest concepts or creates something totally new and unexpected out of an already popular trope, as she did with vampires in The Coldest Girl in Coldtown. Anyhow, Curse Workers was my introduction to Holly Black, and I fell in love with her writing, her complex characters and the way she creates meaningful and complicated relationships between them.
POSSIBILITY: I really don't know! It's not a priority at the moment, especially given that I still haven't read Tithe by her, which I bought to keep me alive during the wait for The Wicked King. It may happen, but I don't have plans for it right now.
Starbound
WHY: These books are just as well-written as their covers are well-designed... including Their Fractured Light, which is nowhere near as good as the rest. I still liked it, but it was a weak as heck final. ANYWAY, one of the key parts of these books is the romance in each, and wow, it was SO GREAT each time, although my favorite is hands down TBS.
POSSIBILITY:
As a series, not really. These Broken Stars, however, I've already reread at least twice, and writing this post made me want to revisit this world and the main couple so badly.
Let's chat!
Do you like to reread? Do you (binge) reread full series or only standalones/one book at a time? Have you read any of the series we mentioned?