The fact that we're already at the end of summer is ri-damn-culous, I tell you... My semester is starting in eleven (!!!) days, and to say that I'm not ready to say goodbye to my vacation would be the understatement of the year. (Also, how weird it is that 2018 is ending in four months?? I feel like it's just started.)
But anyhow, as it's the end of August - there's one more day, but shh - Clare and I are here to recap our month... well, months, because we've grouped July and August together.
The post couldn't be as detailed and info filled as usual, because it'd have been way too long, but to make up for that, we have some news about The Regal Critiques mixed in there, and while not all of it is good, we have some super-exciting stuff coming up that we cannot wait to share with you.
BLOG UPDATES.
As seen in this post, Ruzi is going on a hiatus. *cries* She's not totally sure how much time she'll need to take off, but chances are she won't be back until the beginning of 2019.
Clare and I will still be posting three times a week (Tuesday, Thursday, Saturday). However, we'll always choose quality over quantity, and so it is a possibility that we will only post twice per week.
We will definitely be back with both Spooky October (currently, it'd last the whole of October), and A Christmas Story this year - the latter might be renamed, as we want it to be more 'feel-good-end-of-the-year-posts' than Christmas, so more people can enjoy it.

On that note, we'll have a giveaway for each of these, so keep an eye out for those!
BOOKS.
Sadly, July and August didn't exactly spoil me when it came to books - out of the 43 titles I tackled in these two months, only 8 books received 5 stars from me, two of which are rereads. I don't know if I was choosing the wrong books, or if I'm getting stricter with my ratings, but either way that's a pretty sad statistic.

What makes it even worse is that I ended up DNF-ing three books, even though I rarely DNF, and there were quite a few disappointing reads that I had been 1000% sure I would enjoy.
After rereading

The Darkest Minds

I jumped right into the rest of the series, and woah, it was one wild ride! While I felt like the third book (In the Afterlight) didn't quite live up to the first two,

Never Fade

, the second novel, was a solid 5-star-read for me. My other 'big' project besides binge-ing TDM was
reading
Little Dorrit
, and while it took me around a month to finish it - seriously, it's a chunky as fuck novel - I highly enjoyed it, and it might be my favorite Dickens novel so far, closely followed by
Great Expectations
.
Apparently, I've been in the mood for darker reads, because quite a few titles on my July and August read list are thrillers or mysteries, but only three of them -

The Last Time I Lied

,

Dark Places

and

Little Monsters

- felt truly outstanding. Sadly, even some really hyped titles disappointed me.
At the same time, after tackling

Hold Me

and

The Astonishing Color of After

I was hungry for more contemporaries, but many of them left me cold, I just didn't care for the characters, and when it came to the adult or new adult titles I read, I was outright hating on both the characters and the romance.
MUSIC.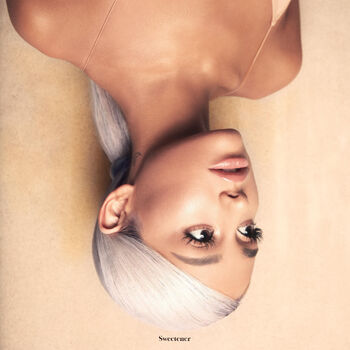 I feel like the summer - heck, the whole year - has been treating me very kindly when it comes to music! I fell in love with
Palo Santo
by Years & Years and
Sweetener
by Ariana Grande at my first listen, and I haven't fallen out of love with them yet. Besides those I've been listening to a lot of Anne-Marie and Dua Lipa songs, the latter I've actually seen live mid-August!!! She was absolutely amazing live, and I'd 10000% see her perform again.
MOVIES + TV.
HOW TO GET AWAY WITH MURDER
I've finally binged season 4 of How To Get Away With Murder, and while the start felt a bit slow - especially episode 1 - it quickly got great and, imo, was 1000x better than the third season. With Annalise actively fighting for a good cause and trying to overcome her drinking, it had a somewhat different - perhaps, more positive? - vibe than the previous seasons, and I loved that. I feel like this is the point where the creators have realized that they can't create bigger and better things each season, and so are trying new things. Either way, I'm super-satisfied with this season, even though one of my ships sank. *cries*
TO ALL THE BOYS I'VE LOVED BEFORE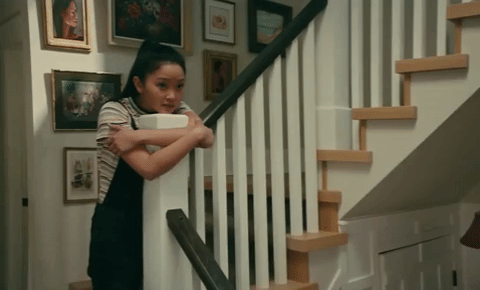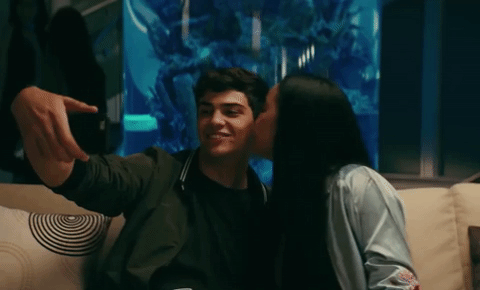 I'm not going to lie, I was never interested in the books, because they seemed so drama filled, which is fine, but not my cup of tea. Honestly, were the title 'to all the boys I've killed before' I'd have been a looot more excited. BUT STILL, the hype for the movie was ridiculous, and so I caved in and watched it with Clare. It's very... fluffy which was off-putting at first (ffs I sound like a MONSTER), but it's also incredibly charming with A+ acting. And okay, F I N E, I admit, my emotionless ass has already watched it twice. So.
(Still not interested in the books though, sorry. *hides*)
SET IT UP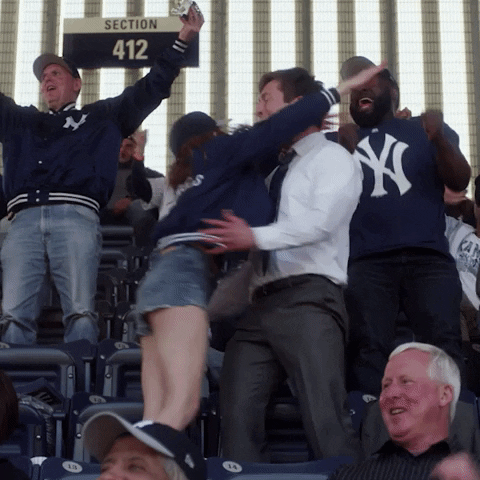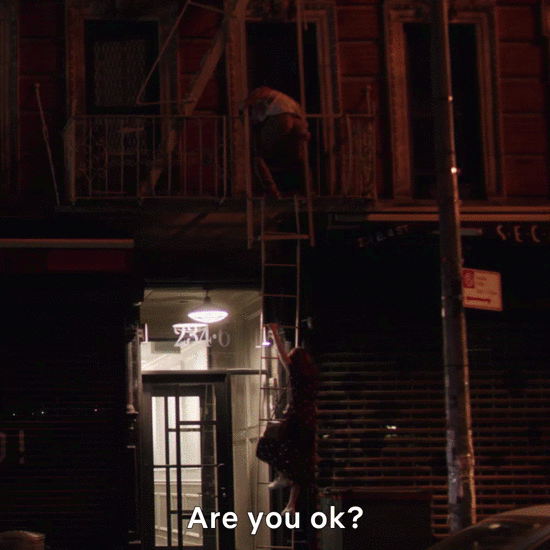 I don't know when was the last time I actually, 100% enjoyed a rom-com - and laughed out loud multiple times, but wiw, Set It Up was THAT movie. It was entertaining, with solid acting and a fun plot + characters. Loved it!
I've been reading basically nothing lately. It's actually super sad, I've re-read a lot of old favourites to get me out of whatever slump I'm in but I haven't picked up any of the new books I got in the last two months (which was a lot - sorry bank account). Of the few books I did read only four stood out as favourites - but they were super good ones so that kinda makes up for it?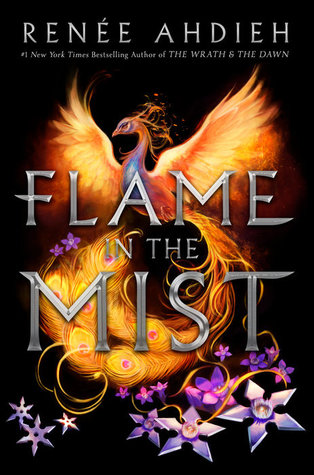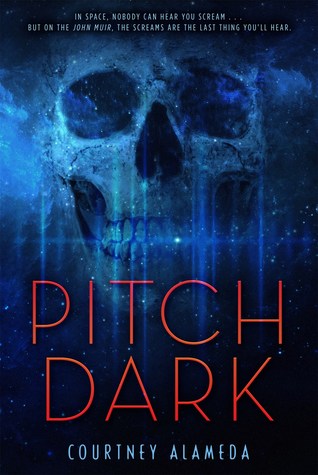 I've had

Flame in the Mist

on my TBR since it came out but wanted to wait for the sequel before reading it so it's just been sat on my shelf tempting me for like a year. But the wait was so worth it - this book was incredibly written and the characters were awesome.
Pitch Dark was kind of a surprise to me because I wasn't expecting to love it this much. The Lara Croft references absolutely delighted me (especially since, by sheer coincidence, I was actually replaying the new Tomb Raider games when I started reading this which turned out to be a lot of fun). And it was actually scary. Like proper horror. And yes, I am kind of a wimp so take this with a pinch of salt, but I was actually scared.
The Cactus
was a book I received for review (and reviewed back on Dual Reads) and absolutely adored how incredibly unique it was. The main character was one of the most unique I've ever read and it was at turns touching and absolutely freaking hilarious.
Storm Raven
was a proper good pirate story. There were added magical elements that I also loved but they weren't the focus of the story, and the characters really grabbed me and kept making me get proper frustrated at them. It was very much an opening book setting the stage for more to come (not that there wasn't action cause there definitely was) but I am so excited to read the other books.
July and August were such good months and my Spotify has been on basically constantly. I've been loving Ariana Grande obviously and have also been obsessed with the new Nicki Minaj album and Panic! At the Disco's Pray for the Wicked has been playing on repeat all month.

MOVIES.
Basically adding this whole category just so I can scream about The Meg which was amazing OMG. I went in expecting something cheesy and ridiculous and I got a little of that (which I love) but it also felt super realistic and well acted. Li Bingbing especially - I am basically now in love with her and watching everything of hers I can find. This was based on a book that I haven't yet read but now desperately want to!
let's chat!
How were your July and August? Have you done anything cool? Any great - or particularly disappointing - books you read? What about music/movie/tv shows??