As an avid reader, I believe literature is an important part of our education... but the required reading list sure is imperfect, if you ask me.
At least in my case, it definitely was. Throughout high school, there was one required read I remember enjoying, and a ton I just didn't care about.
I understand why classical novels are the norm - and I'm a fan of many a classical author, like Shakespeare, Austen, Dickens or Salinger - however, in many cases, it is the novels of today that have the power to make kids want to read more, want to debate current topics, and to feel seen.
Today, Clare and I've brought you some more recent (= 21st C) novels that, we believe, would be helpful for high school kids to have as required reading.
CLARE.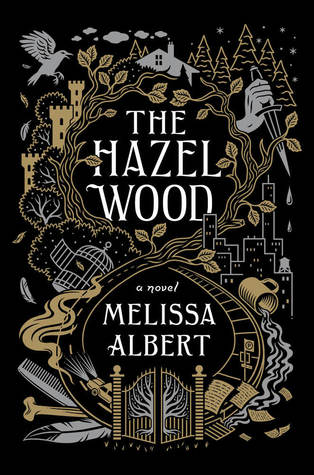 THE HUNGER GAMES

by Suzanne Collins. This book basically triggered my habit of labeling things "should be required reading". The social commentary is freaking excellent and the morality debate would be so fascinating in a classroom. Plus there's no danger of the students getting bored (which they always did for our actual required reading).

THE HAZEL WOOD by Melissa Albert. For a number of reasons this would make a perfect English Language book. Firstly, the writing is incredible and definitely worthy of study. And secondly, as an example of modern fairy tales it is on point and since fairy tales are getting studied more now (at least at University level they are - I seem to study them all the time) this would definitely be on topic.



SIMON VS THE HOMO SAPIENS AGENDA

by Becky Albertalli. Basically one of the most important books of recent years in my opinion. Like yes, cute and fluffy and wonderful. But also so game changing in terms of the popularity of LGBT books and I will be forever grateful for it. The school dynamics would also be interesting to debate with actual schoolkids.

THE FEMALE OF THE SPECIES by Mindy McGinnis. I don't want to sound dramatic but this book could literally have changed everything at my school. There was a lot of "boys will be boys" mentality and casual sexism and this would have made the most amazing debates and helped us all to point out when things just weren't right. Teachers might have trouble getting past the violence and swearing but frankly, this was super accurate to teenage life and if teens can live it they can read it.



THE EXACT OPPOSITE OF OKAY

by Laura Steven. I've made no secret of the fact this is my favourite book of the year and definitely one of my all time faves. It's feminist and interesting and I just want more young people to read it and accept themselves please. Again, schoolboards might struggle to get past the swearing and the sex positive attitude but ugh, teens know so much more than they're given credit for. And pretending they don't will never engage them in class.
THE HATE U GIVE

by Angie Thomas. Based on the Black Lives Matter Movement, featuring a black heroine who witnesses her unarmed friend being shot by a cop, THUG centers around an important and current topic. It was written with American society in mind, however, I fullheartedly believe that its messages (e.g. its stance against racism) would be beneficial for many countries.
QUIET

by Susan Cain. I'm not necessarily a fan of non-fiction, but Quiet:
The Power of Introverts in a World That Can't Stop Talking is a book that would be incredibly useful for teens. In many cases, society teaches us that extroverts > introverts, which is so darn far from the truth. In Quiet, Cain discusses being an introvert, as well as being an extrovert, and talks about how these two different kinds of people can form a perfect balance and work in different, but effective ways.
THE SHADOW OF THE WIND
by Carlos Ruiz Zafón is a novel I'll always have a soft spot for, as it's one of the first adult novels I fell head over heels in love with. It's beautifully written with rich historical descriptions, an expertly crafted plot and characters who feel
real
. The characters' love and appreciation for books and reading, and the historical details - the novel takes place after the Spanish Civil War - make The Shadow of the Wind one of the most excellent novels I've ever read.
SIX OF CROWS

by Leigh Bardugo. Many of my friends truly got into reading when they discovered some superb fantasy novels - and as I believe SoC is one of the best the genre has to offer, I decided next to including this. Besides being brilliant, Six of Crows brings up many topics that could (should) be discussed in class, including but not limited to crime, revenge and PTSD. Moreover, it has an incredibly diverse cast, with lgbtq+ and characters of color, as well as a disabled protagonist.
ILLUMINAE

by Amie Kaufman and Jay Kristoff. For Illuminae, I don't necessarily have a 'REASON' for why it should be a required read, besides that it's wholly unique book. A lot of students have this idea that reading = boring, and starting them off with a book like this could certainly change their perspective. Also, capitalism is a topic we don't discuss enough, or at all - and one I think kids could research and talk about after reading Illuminae.
What books would YOU make required reading? What was your favorite required read in school? What about your least favorite?