I've been reading so many fantastic novels lately that I've decided it'd be a crime not to showcase them on the blog, especially given how underrated some of them are.

Thus, I've grouped the following four incredible and diverse novels in one post, aiming to convince you to please, please pick them the hell up, because they are so good.
To clarify what I meant by lgbtqia+ before you decide to read this - or not - this post contains books with bisexual, lesbian, asexual and gay rep. Hope you'll enjoy!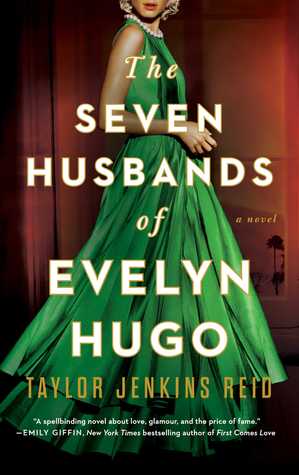 Aging and reclusive Hollywood movie icon Evelyn Hugo is finally ready to tell the truth about her glamorous and scandalous life. But when she chooses unknown magazine reporter Monique Grant for the job, no one is more astounded than Monique herself. Why her? Why now?

Monique is not exactly on top of the world. Her husband has left her, and her professional life is going nowhere. Regardless of why Evelyn has selected her to write her biography, Monique is determined to use this opportunity to jumpstart her career.

Summoned to Evelyn's luxurious apartment, Monique listens in fascination as the actress tells her story. From making her way to Los Angeles in the 1950s to her decision to leave show business in the '80s, and, of course, the seven husbands along the way, Evelyn unspools a tale of ruthless ambition, unexpected friendship, and a great forbidden love. Monique begins to feel a very real connection to the legendary star, but as Evelyn's story near its conclusion, it becomes clear that her life intersects with Monique's own in tragic and irreversible ways.
I finished The Seven Husbands of Evelyn Hugo a couple of days ago, yet I'm still struggling for the right words that could describe this novel in its full magnificence. I went into it with grand expectations, but somehow it managed to surpass even those?
Evelyn is a Cuban-American, bisexual actress who will 1000% stab people in the back to get ahead and use all the leverages she can think of. She is pro at playing the games of Hollywood, and while she does admit to her mistakes, she does not live with regrets. She is unapologetically herself, and will call out anyone who wants her to change that.
(Note: the diversity does not stop there - Harry, Evelyn's best friend, is gay, while Evelyn's love interest is lesbian.)
Besides being honest and beautiful, The Seven Husbands of Evelyn Hugo also happens to be a rather complex novel. Besides the ups-and-downs of the movie industry and the stunning character portrayals, it also showcases multiple important topics, such as sexism, Evelyn's Cuban heritage and loving someone of the same sex back when lgbtq+ folks had to fear for their lives.
Overall, this extraordinary book took me on an emotional journey like few others - if any! - have done so. I smiled, I frowned, I cheered, I disapproved then understood, and I teared up various times.
The bottom line is that I'm impressed, more impressed than I've been in a great while. If you read a lot, you know great books can come your way quite often - and, my god, I've discovered so many this year! But every year, there are only a handful of spectacular novels I read. And The Seven Husbands of Evelyn Hugo? It is one of them.
Seventeen, fashion-obsessed, and gay, Abby Ives has always been content playing the sidekick in other people's lives. While her friends and sister have plunged headfirst into the world of dating and romances, Abby has stayed focused on her plus-size style blog and her dreams of taking the fashion industry by storm. When she lands a prized internship at her favorite local boutique, she's thrilled to take her first step into her dream career. She doesn't expect to fall for her fellow intern, Jordi Perez. Abby knows it's a big no-no to fall for a colleague. She also knows that Jordi documents her whole life in photographs, while Abby would prefer to stay behind the scenes.

Then again, nothing is going as expected this summer. She's competing against the girl she's kissing to win a paid job at the boutique. She's somehow managed to befriend Jax, a lacrosse-playing bro type who needs help in a project that involves eating burgers across L.A.'s eastside. Suddenly, she doesn't feel like a sidekick. Is it possible Abby's finally in her own story?

But when Jordi's photography puts Abby in the spotlight, it feels like a betrayal, rather than a starring role. Can Abby find a way to reconcile her positive yet private sense of self with the image that other people have of her?
If you've read my review of Tash Hearts Tolstoy, you know that I'm obsessed with books where the characters are passionate about their hobby, career, studies, anything really. To me, that's a realistic characteristic, because most of us have something we adore - be that watching movies, playing on an instrument, or, if you're like Abby, that thing is fashion.
Abby is a fat fashion blogger and social media expert, who scored her dream internship for the summer at a fashion designer's shop. Abby knows that this internship usually turns into a real job when autumn comes, which would look awesome on her college application. The only problem? This summer there are two interns - which is not only bad, because yuck, rivalry, but also because the other girl, Jordi, is distractingly cute.




The Summer of Jordi Perez is very much a romance novel - an adorable, lesbian rom-com that will make you melt. But it is also more. We have incredibly friendships - Abby with her girl gang, and her blossoming friendship with Jax - as well as complicated family dynamics. We have two characters who are so darn passionate about their respective interests - Abby about fashion, Jordi about photography - and that, compared with their cute interactions made my heart burst with happiness.




Also, what I mentioned about the rivalry? Yep, Jordi and Abby are up for the same job, however, they don't let that get in the way of their friendship + romance, and are far from being all catty and back-stabby. ACTUALLY, they agree to not do any of that, and like, how adult and freaking fantastic and girls-supporting-girls is that!?




There are two tiny things I wish we had gotten more of: (1) Abby's relationship with her parents, particularly her mom, because of their conflict, (2) Abby and Jordi working at the shop, especially with Maggie (that's their boss), because they were SO EXCITED for the job, which made me excited, so not seeing more of their days in the shop was disappointing. :(


Overall, this was hella cute and lovely, and simply perfect for the summer, with vivacious characters and a fun, fast plot.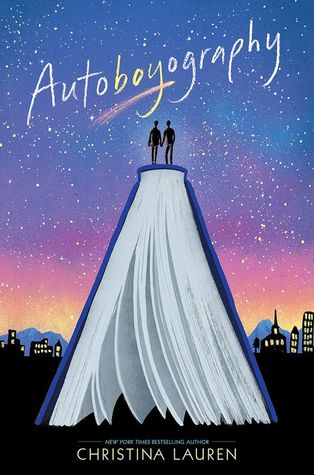 Three years ago, Tanner Scott's family relocated from California to Utah, a move that nudged the bisexual teen temporarily back into the closet. Now, with one semester of high school to go, and no obstacles between him and out-of-state college freedom, Tanner plans to coast through his remaining classes and clear out of Utah.

But when his best friend Autumn dares him to take Provo High's prestigious Seminar—where honor roll students diligently toil to draft a book in a semester—Tanner can't resist going against his better judgment and having a go, if only to prove to Autumn how silly the whole thing is. Writing a book in four months sounds simple. Four months is an eternity.

It turns out, Tanner is only partly right: four months is a long time. After all, it takes only one second for him to notice Sebastian Brother, the Mormon prodigy who sold his own Seminar novel the year before and who now mentors the class. And it takes less than a month for Tanner to fall completely in love with him.
Autoboyography is one of those novels that seemed to be everywhere in the book blogging community at one time - and boy, did it live up to my expectations! I'm not sure if it's just me reading the wrong books, but I rarely find any where a male protagonist is bisexual, and not gay. I was doubly happy here, because the bi-rep is actually #ownvoices, as one of the authors is bisexual. (Yes, Christina Lauren is actually TWO PEOPLE, my mind was blown when I realized that, no kidding.)
What can I say that hasn't been said yet? This was adorable, but also so darn meaningful and emotional. Seriously, this was such a roller-coaster: I went from beaming from ear to ear and laughing out loud to heartbreak real damn fast. My heart wept for these boys, Tanner because he couldn't fully be himself, as he wasn't out in this horribly conservative community, and Sebastion, because his family who should have loved him no matter what were horrid.




There were two problems I had, though, but nothing really serious: (1) I was not... happy with a couple of scenes, especially one concerning Autumn. (2) The cast was too big, and many of the supporting characters felt two-dimensional.




With that being said, Autoboyography was a fantastic novel that managed to be cute, heartbreaking and powerful all at the same time.
Alice had her whole summer planned. Non-stop all-you-can-eat buffets while marathoning her favorite TV shows (best friends totally included) with the smallest dash of adulting--working at the library to pay her share of the rent. The only thing missing from her perfect plan? Her girlfriend (who ended things when Alice confessed she's asexual). Alice is done with dating--no thank you, do not pass go, stick a fork in her, done.

But then Alice meets Takumi and she can't stop thinking about him or the rom com-grade romance feels she did not ask for (uncertainty, butterflies, and swoons, oh my!).

When her blissful summer takes an unexpected turn, and Takumi becomes her knight with a shiny library employee badge (close enough), Alice has to decide if she's willing to risk their friendship for a love that might not be reciprocated—or understood.
To be frank, I nearly DNF-ed this around 40% because (1) I was bored, and (2) literally suffocating from all the sticky sweetness. Sure, I like sweet books, but this was too much for me. Way too much. *shudders*
I stack around, because I really appreciated the representation, especially how intersectional it was, with Alice being black, bi-romantic and asexual. And thank god I did, because around halfway through the story picked up, and I started to care more and more about the characters, especially Alice who was a precious cinnamon roll of a girl.
Unfortunately, this still wasn't my favorite - the friendship drama was over-dramatized (although, it was handled quite well in the end), Takumi wasn't my favorite, and I could have slapped Alice's parents, and I felt like they were let off the hook super-easily.
Overall, this was a nice read - no, I wasn't nearly as into it as I expected, but I still enjoyed it immensely, and would recommend it to those who are looking for an adorable, romantic as heck novel.