I'm an avid reader of Roberta's blog, Offbeat YA, which is where I first heard about Tell Me Something Tuesday, a weekly discussion hosted by Rainy Day Ramblings. Each week Heidi, RDR's owner, writes about a new topic, and anyone can join in with their own posts.
I absolutely love what Roberta does with these discussions, and I've been meaning to write one myself, and guess what!? The time has come for me to actually do it.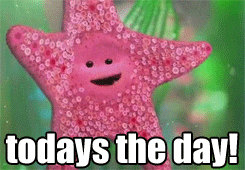 This week's topic has all to do with popular series - particularly popular series I have no interest in reading. I tried to take this topic into various directions, and I hope you'll enjoy!