Hello friends! Knowing that the summer is that part of the year when many readers have ample time to read - either because of being on break, or because of going on a vacation - I've decided to bring you something special this June. Drumrolls, please!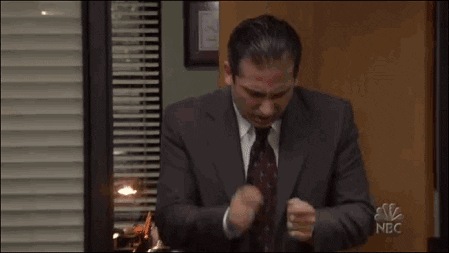 A three part series where I'll share a variety of book recommendations with you!
To make navigating this list - it ain't that long, don't worry - easier & more comfortable for you, I included some bullet-points about the books. In these, you'll find the age-group these are aimed at, the sub-genres and basic information about the novels. Moreover, the book covers lead to the books' Goodreads page, so you can flood your TBR list pretty fast.
I really hope you'll enjoy this little snippet into the land of my favorite novels!
Historical Mysteries
LADY DARBY MYSTERIES:
adult mystery novels (5 so far!) that are more on the cozy side

a 20-something heroine who is finding her voice and discovering who she is after her horrendous marriage

supportive, albeit protective as heck family

ship-worthy, slow-burn romance
CHARLOTTE SAYS:
YA mystery-thriller with paranormal elements

so darn sinister and dark

morally gray heroine with a tragic and intriguing past

showcases how evil humans can be

full review here
LADY JULIA GREY MYSTERIES:
adult mystery novels with a headstrong, smart as heck heroine

the heroine's sister is lesbian, in relationship with a woman

fantastic family dynamics

one of the most well-written series I've ever read

amazing romance
STALKING JACK THE RIPPER:
YA mystery series with a new crime to solve in each book

feminist as fuck!

such an adorable, shippy romance that starts as hate-to-love

honestly, the clues are VERY EASY to put together way ahead of the characters, but that doesn't take away much from the overall reading experience
Mystery-Thrillers
THEN SHE WAS GONE:
dark, suspenseful adult mystery-thriller

besides that, it is a story of a woman who starts to live again after her daughter's disappearance

family is SO IMPORTANT in this one

intense as hell
THE GIRL IN 6E:
dark as hell adult thriller

Deanna literally has to be locked up at night to stop herself from killing people

she is a cam girl, AND IT IS NOT BELITTLED AT ALL + the author did her research

the whole story is so unique and weird and wow, just really outstanding
THE NATURALS:
YA version of Criminal Minds

the most wholesome group of characters ever

the cases get more and more intense as the series progresses

pay attention to little details, they might be hella important in later books

spoiler free review of the series here
FINAL GIRLS:
adult mystery thriller packed with tension

survivors, aka "the final girls", of three separate crimes are seemingly targeted by a killer

complex, layered characters who surprised me various times

unreliable narrator

slasher movie-like flashbacks
Fantasy and Paranormal Mysteries
THE ACCIDENT SEASON:
paranormal elements meet with mystery and suspense in this YA standalone

when magic + real life events form an intriguing and beautiful mix

get ready for heart-wrenching discoveries at the end

lovely romance

F/F pairing between the supporting characters
CURSE WORKERS:
YA fantasy novel where "curse workers" exist & everyone knows it

Holly Black wrote it, so it is obviously a masterpiece

A+ portrayal of betrayal, family, friendship and love

one of the most binge-worthy series
THE DEAD HOUSE:
YA standalone where you cannot be sure if it is paranormal, or just the imagination of the characters

creepy, dark and sinister as hell, with some gory scenes (one in particular was... no words)

such complex and well-portrayed characters

super well-written
THE HAZEL WOOD:
YA fantasy with dark fairy-tales at its center

after Alice's mother is kidnapped, Alice starts investigating,

her only clue is a book of fairy-tales her grandmother wrote

atmospheric, shocking at parts and well-written
Mysteries That Involve Ghosts
THE BROKEN GIRLS:
adult contemporary mystery with various scenes from the past

so suspenseful and mysterious (the atmosphere is.... *shivers*)

creepy as fuck ghost

#girlpower (can't say more, sorry)

that small town vibe is poisonous here

side note: legit all of St. James's novels are fantastic, so do check her out
THE DEAD GIRLS OF HYSTERIA HALL:
YA paranormal thriller where the main character is a ghost

the setting is an old asylum, and wow, it is dark as hell

so many interesting and misunderstood characters

A+ character development
ASYLUM:
YA ghost story, mystery

students participating in a college's summer program are housed in an old asylum where... weird things happen

highly unrealistic, but so fun to read

the pictures make it even creepier

I'll admit, the writing is not the best, nor are the characters
ODD & TRUE:
YA historical fiction about two sisters who become monster hunters

is the paranormal even real, though? you can never know in this one

A+++ sister relationship, all the girl power

Tru is disabled - she had polio when she was tiny, and now she uses a leg brace + canes or a wheelchair
Classic Mysteries
REBECCA:
suspenseful adult Ghotic novel

the heroine marries a man, moves to his estate... only to feel alone and unwanted there

the man's dead wife, Rebecca's presence is seemingly everywhere

gorgeous description
MY COUSIN RACHEL:
adult Gothic suspense

Philip's older cousin, Ambrose dies of mysterious circumstances... Philip suspects it may have been Ambrose's wife who caused his demise :O

so much mystery!!

not everyone is what they seem like
AND THEN THERE WERE NONE:
adult suspense, mystery

a bunch of strangers are stranded on an island and killed off one by one

I was honestly SHOCKED by the ending, very cleverly written

short, fast-paced, edge-of-your-seat
THE WESTING GAME:
middle grade mystery

16 strangers have to work in pairs, putting their clues together to inherit a shit ton of money

fast-paced and fun to read

surprising as hell ending