Woah, I feel like June has just started, and now it's already over!? What the hell is up with that. To be fair, I was mostly lazing around the house relaxing at home after my last exam of the semester, so that probably explains why time seemed to fly by. But shh, don't berate that from me.
One thing that does showcase the passing of time is how many books I've read, because wow, I'm proud - but also slightly worried - for myself, as I've managed to eat 20 books. TWENTY. BOOKS. I'm... shocked.
Anyhow, enough about me, because this post is not just mine - it is also Clare's debut in a TRC recap (!!!) which is full of books (duh), with some movies, tv shows & bookish news thrown into the mix. We worked TONS on this, so I'm super-excited to see what y'all think!
Clare:
The Forbidden Orchid by Sharon Biggs Waller:

I had such conflicted thoughts about this - which I went into in my review so I don't want to repeat myself too much! Basically, the plot and the setting were unique and interesting but the romance really dragged the book down for me. ★★★★☆
Mrs Dalloway by Virginia Woolf:

I've wanted to read a Virginia Woolf book for so, so long and I guess my hopes were a little high. I mostly found myself underwhelmed and a little bored by this. I would like to maybe try something else by Woolf so if anyone has any recommendations do let me know? ★★☆☆☆
The Wicked Cometh by Laura Carlin:

This was all kinds of dark and mysterious and I fully loved it. The relationship between the two main characters felt intense and realistic and the mystery was definitely surprising but made a lot of sense with the development of the story. ★★★★★
A Thousand Perfect Notes by C.G. Drews:

This was a well-written and engaging debut! Vera and I did a full discussion review. My favourite element was definitely how incredibly well Cait dealt with the difficult topic of abuse - it was sympathetic and realistic and didn't shy away from anything. ★★★★☆
Fiona by Meredith Moore:

This was very Jane Eyre-esque in style and in character. Jane Eyre is one of my favourite books so that was definitely a draw for me but what I loved most about this book was it's individuality. It went to a much darker place than Jane Eyre ever did and made me feel actively uncomfortable at times (in a good way?). I was so connected to the characters and where the story was going and it constantly surprised me. ★★★★☆



Tell me Again How a Crush Should Feel by Sara Farizan:

This is just one of those books that makes me feel really old. If you're a teenager looking for LGBTQ fiction then you'd love this. It just didn't connect with me as much. Which is a shame because if I'd read this like ten years ago, I would've adored it. ★★★☆☆



Sundark by Elizabeth Watasin:

Mostly this makes me feel... confused? I'm still not entirely sure if this was steampunk, or actual history. I think steampunk? It makes the most sense but it wasn't entirely clear, at least not to me. The relationship at the centre was strong and I loved it, and the creepy elements were definitely there but I never got sucked into the world like I wanted to. ★★★☆☆



Kiss the Girl by Melissa Brayden:

The LGBT contemporary romance I've always wanted to read. This was cute and funny, and deep and sad and so, so sexy and romantic. I have the second and the third books in the series and am excited to read them! If you enjoy books by Sarah Morgan or Jill Shalvis then I think you'd enjoy this. ★★★★★
The Young Elites/The Rose Society/The Midnight Star by Marie Lu:

I have this recurring problem with Lu's books wherein I love them until suddenly I don't. I just don't enjoy her endings. The Young Elites and The Rose Society were both excellent and I loved them a lot. But The Midnight Star felt like part of a whole different (and less interesting) series and just wasn't satisfying as a conclusion. ★★★★★/★★★★★/★★★☆☆
Alex, Approximately by Jenn Bennett:
This was super cute. I love Jenn Bennett's writing. The story was kinda predictable but the romance was good and the progression was done really well. For me this was the perfect summer read because it's easy to put down and pick up whenever you have a free moment!

★★★★☆

Vera:
NEVERWHERE:

This was only my second novel by Neil Gaiman, but he's already joined my all time favorite authors. It's as if he has all these creative ideas and concepts in his head, and then further elevates them by adding a spectacular cast and his unique brand of story-telling. ★★★★
★
HEART OF OBSIDIAN:

This was a reread, and a damned good one. Listen, I'll be the first to admit to the faults of this series and list elements I highly disagree with, but I *adore* it with all my heart, and Heart of Obsidian is definitely one the best Psy-Changeling book.
★★★★
★
A THOUSAND PERFECT NOTES:

I was excited for this, but also worried it'd disappointing?? Thankfully, it was GREAT. I did have some minor problems, but overall it made me discover that I - surprisingly - can still feel emotions. KIDDING. But for real, this was good, and I just really, really, REALLY adored my precious, soft boy Beck.
★★★★
☆
THE KISS QUOTIENT:

I'm rarely interested in adult contemporary romance, and it's even rarer when I fully and ridiculously fall in love with one, but that is what happened with TKQ. I'm... so impressed by this??? It wasn't only well-written as heck with fantastic characters, but it also had #ownvoices autistic rep and a Vietnamese-American hero, whose job as an escort is NEVER belittled. Hopefully, this will bring some much awaited changes to the genre.
★★★★
★
UNMASKED BY THE MARQUESS:

I was hella excited for this book, as I've never read a historical romance with a non-binary protagonist. Unfortunately, it was a rather disappointing read, with characters I barely cared about, and a boring plot.
★★★
☆
☆
OCEAN LIGHT:

After the mild disappointment the previous Psy-Changeling novel, Silver Silence, was, I was a tad bit worried I wouldn't love this, but I had no reason to fret. Nalini Singh totally dazzled me with the beautiful and magical world of the water changelings, and took me on a romantic journey as we saw Bo and Kaia fall in love.
★★★★
★
AN ENCHANTMENT OF RAVENS:

I'm so confused why y'all disliked this?? I mean, it wasn't THE BEST, but it was an entertaining book with lovely world-building and sassy as heck characters. The very definition of a pleasant surprise.
★★★
★
☆
LOLITA:

One of the most well-written novels, paired with one of the most disturbing topics. Impressive and truly deserves to be a classic.
★★★
★
☆
DAMAGED GOODS:

Talia Hibbert is one of my biggest discoveries of 2018 - she has the ability to make me beam so much while reading her novels, and she brings all the feels. Always. Damaged Goods is a novella about a domestic abuse survivor, who - in the midst of falling in love with her old sweetheart - is trying to discover her true self before her child is born.
★★★
★
☆
MY LADY JANE:

A reread to prepare myself for My Plain Jane! Still just as good as the first time, although I read the Hungarian edition this time around, and the original version is 1000x better, so that was disappointing.
★★★★
★
THE SHINING:

No point in trying to describe The Shining, as I'm sure everyone has heard of it. I really enjoyed it - but I was no way near scared at any point, which was a let down. Also, I think I built it up as this potentially perfect horror novel in my mind, and compared to that picture I had it just wasn't as good. *shrugs* I'll definitely read other books by King, though - hit me with some recommendations if you have any!
★★★
★
☆
THE SEVEN HUSBANDS OF EVELYN HUGO:

Gotta love when I go into a novel with massive expectations, and it more than delivers. Hollywood actress, Evelyn Hugo's life story was so fascinating and complex, and made me tear up quite a few times. Absolutely stunning novel.
★★★★
★
THE YOUNG ELITES TRILOGY:

I'm... disappointed. Don't get me wrong, this was highly enjoyable, and it certainly packed some punches - especially The Rose Society - but it didn't exactly make me desperate for more by Marie Lu. The world building was underwhelming as hell, meanwhile the characters, yes, even Adelina, weren't as epic and memorable as I'd have liked.
★★★
★
☆ /
★★★
★
☆ /
★★★
☆
☆
STARFLIGHT:

This wasn't perfect, and had a very lousy conclusion, BUT it was truly entertaining and fun to read. I started it late at night, just to read a bit before going to sleep, and ended up finishing it in one seat basically. I do wish Doran had grovelled more, though - like, a lot more. I'm no fan of bullies.
★★★
★
☆
THE PRINCESS TRAP:

I'm so ashamed to say that I nearly didn't read this book, because I really, and I mean REALLY, dislike that cover. BUT, at this point I genuinely trust Talia Hibbert, and I also love 'royal' plots, so I got it, dove in, and wow, it was so good!
★★★
★
☆
LET'S TALK ABOUT LOVE:

I'll admit that I nearly DNF-ed this, but - loving the intersectional diversity - I pushed on, and actually finished it on such a positive note. With that being said, it was way too sweet for my taste, so much so that it felt extremely cheesy at parts. But overall I did really enjoy the novel, fairly liked the characters, and I'm happy to see novels with such diverse cast being released.
★★★
★
☆
MY PLAIN JANE:

I was so frustrated over not loving this that I wrote a review literally an hour after finishing it, which... never happens. You can come back for that on the 7th, but until then, let me just say that this was a hot fucking mess compared to My Lady Jane. Cue in my sobbing/wailing/screaming.
★★★
☆
☆
THE SECRET DIARY OF LIZZIE BENNETT:

This was just what I needed after that disappointed! It was so cute and precious and so much about family and friendship and ah, it made me beam so much my face hurt by the time I was finished. It also made me hella nostalgic for the webseries, so yes, I admit, I rewatched some of the episodes.
★★★
★
☆
Vera:
Love, Simon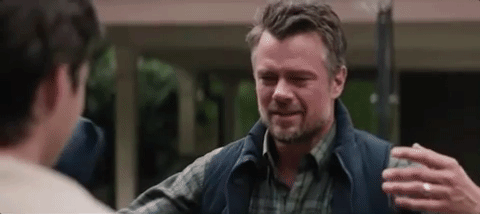 FINALLY, SIMON HAS ARRIVED TO HUNGARY. One of my friends and I went to see it on premier day, and while we weren't 1000% satisfied with it, we left the cinema with huge smiles on our faces. The acting was spectacular, and this is certainly one of the best teen dramas I've ever seen.
Hereditary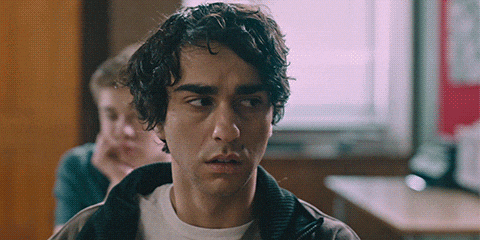 This is another movie I saw in the cinema, and wowowow, I was not at all disappointed. Definitely one of the best horror movies I've ever seen - instead of utilizing jumpscares and tired plot-lines, Hereditary was unique, with fantastic acting and a creepy slash ominous atmosphere. 10/10 would recommend for horror and thriller fans.
Black Mirror
This month I've continued watching Black Mirror, and I'm so into this show?? It's creative, well-written and entertaining while managing to deliver strong social criticism. Absolutely love it.
The fun, exciting female led heist movie I have always, always wanted. I already want to watch it again and I am desperately hoping for a sequel because this was brilliant.
Don't judge me but I kinda love reality TV? There's something so moreish and escapist in it and Love Island is my absolute fave. It came back in June and although this season is nowhere near as exciting as last season - I'm still obsessed.
Chalk this up as my favourite "how have I never watched this before??" of the year. To be fair, I wasn't born when it first started. But I've had so many opportunities to watch since then and I am endlessly disappointed at myself for not watching it sooner. It's creepy, it's funny it makes me think! And for the love of god when will Mulder and Scully get together??? (I'm on Season 3).


Random House is planning on releasing a line of books (ages 12+) tied to Netflix's Stranger Things, meanwhile Dark Horse will be releasing comic book tie ins, the first of which is coming in September. See more details here.
Rena Barron's debut novel, set in a West African inspired kingdom, titled The Last Witchdoctor was bought by HarperTeen - release is set for fall, 2019. For more info, visit the book's Goodreads page.
Amie Kaufman and Meagan Spooner are working on a new, YA duology together, slated for fall 2020. It is described as "a genre-bending romance where The 100 meets a Miyazaki-inspired fantasy world", and you can add the first book to GR here.
Have you managed to read as much as you were hoping to? Favorite/least favorite book(s)? What about movies, tv shows or anything else that you loved this June? What other categories would you like to see in our recap next month? Share, share!
If you did a June Recap, don't forget to leave a link to it! I (Vera) really love those type of posts.