Hello friends! Isn't it positively infuriating when you pick up a book, all excited and hopeful... only to be severely disappointed by it? It is one thing if put it down, mark it did-not-finish, and quickly get on with your life. If you frequently do this? Well, congrats, you're awesome, and I'm hella jealous, because DNF-ing is hard as hell for me.
Usually, what I do is power through a book, no matter how much I'm hating it, looking for redeeming qualities and hoping it'll get better... I mean, it has to, right? RIGHT? Well, sometimes it doesn't. Today, Clare and I brought you 5-5 novels we badly disliked, and wish we had DNF-ed.
Yes, this is last week's Top Ten Tuesday (hosted by That Artsy Reader Girl) topic, but shhh.
▪

Obnoxious Writing. You know when someone's writing style just screams that they know they're smarter than you and want you to know it too. There were so many words there for the sake of being impressive and I just didn't get it.
▪

Boring Characters. Just got nothing from them. Even characters I love from the original story were just blah here.
▪

Basically just the worst retelling I've ever read - it captured nothing of the original.
▪

Another retelling. I KNOW. And this is one everyone seems to love too.
▪

Felt super forced. Too many of the parallels and quotes seemed forced and it just didn't work as much as I wanted it to.
▪

The movie is amazing. Proof that the concept was good - the book just did not work for me.
▪

Problematic Mental Health Rep. The biggest problem for me was this because the book sort of points to mentally ill people as dangerous. Unless they take their medication but even then they're just not good people. Which as someone who is on medication for mental health problems really hurt to read.
▪

Badly handled sexual assault. Major major trigger warning for rape which I was not warned of. It kind of comes out of nowhere and is used for shock value. And when the male love interest reacts instantly with "you're lying" I got mad.
▪

Just not that interesting. Aside from the two points above I remember nothing about this plot. It wasn't worth struggling through all the triggers I bumped into.
▪
SO BORING. Just. Me and Vera buddy read this and were both bored throughout. And when even buddy reading doesn't make it fun I know I've encountered a bad book.
▪
All over the place. The story swaps about all over the place and has multiple endings. Which is actually an intriguing idea. But sure didn't work here.
▪
It was an interesting concept handled really poorly so it was just incredibly disappointing.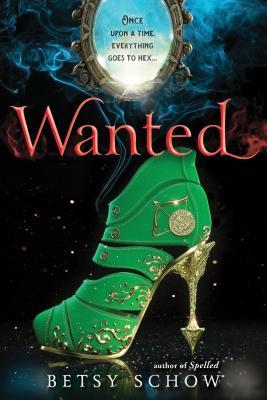 ▪

Disappointing sequels why?? I actually super enjoyed the first book (Spelled) although it had its faults but this just ruined the whole series for me. Not to be too dramatic of course!
▪

Boring characters. For me it always seems to come back to characters - and these were just forgettable. The first book had a hugely unlikable protagonist and it worked really well at making me like her. Here the character felt like she was meant to be likable but just wasn't.
▪

Confused world. Too many fictional words and characters jumbled together and they didn't work. It can work. My love of Once Upon a Time is proof of that. It just didn't.
▪
Insufferable characters.
Unlikable characters are #goals, but these assholes were simply annoying, immature and dumb as fuck. I was 1000% rooting against all of them.
▪ Where the heck were all the shocking twists? Could not, for the life of me, name one, yes, ONE twist that was truly surprising and unique. That's... kinda tragic when it comes to a thriller.
▪ So! Much! Pointless! Drama! No explanation needed.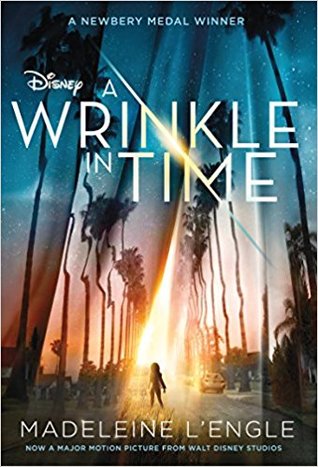 ▪ Honestly, this wasn't bad, but I expected a lot more than what I've gotten out of it.
▪
I feel awful complaining because this is a children's book, and that is exactly what I've gotten. BUT, with the hype, I thought this would be one of those books that's magical for adults and children alike. *shrugs*
▪
With that being said, I fully plan to watch the movie! Unfortunately, Hungarian cinemas never played it - for some reason, the premier was called off - but I'll get the DVD.
▪ First of all, I liked Wintersong alright - the writing especially was stunning *heart eyes* - but this one was tedious to get through.
▪ On that note, not even the writing seemed to be as good as it was in the first novel.
▪ I kinda fell out of love with all the characters - they read as terribly naive and, well, boring as hell. BUT!! at the same time, I really appreciated that S. Jae Jones wrote Liesl as a character dealing with mental health issues, which is so rare in fantasy, unfortunately.


▪ The lack of world building was PAINFUL to read, and made me want to throw my copy to the wall.
▪ I didn't ship the romance, not at all. See, to pull of a romance between two a man who's lost his wife, and the wife's best friend would be hard, imo. And I guess, Aguirre tried!? Buuut it really felt so lackluster and with no real chemistry between the characters or a build-up to their romance, I just couldn't care less about them.
▪
The heroine was so soft and lovely, but also STRONG, she deserved 1000x better guys then the hero, or her ex. I was SO DISAPPOINTED that she had to be "fixed" before anyone would get serious with her.
▪
Um, I think someone took out the thriller and mystery parts of my copy of The Good Widow, because all I got was a woman hating on another woman, and acting ridiculously irresponsible. Honey, when your husband cheats on you it is him who 'ruined your life' (her words), NOT the lover.
▪
So. Fucking. Easy. To. Figure. Out. The. "Twists."
▪
I wanted to slap the protagonist, and dropkick her husband, because he was such a fucking dick, but SOMEHOW he was still portrayed positively???
Let's Chat!
Have you read any of these novels? Thoughts? What books have you read that you wish you had DNF-ed? SHARE!
PS: Don't forget to leave a link to your lists!