I am HUGELY into covers, okay?? I know it is awful, I know it, but a book that has pretty cover is something I'll 10000% buy before I get one with a bad cover. *hides* Sure, if I'm super-interested in a book I won't care about the cover one bit, BUT when something pokes my interest for the very first time? The cover MATTERS - less so for self-published books than others, but I am turned off by awful covers in most cases.
However, today I'm here to share some of my FAVORITE books that I picked up despite disliking their covers, and I never regretted that decisions. Who knows? Maybe you'll find your next favorite here. ;)
On a side note, this post is obviously 1000% subjective!! I don't like these covers, but that doesn't mean y'all can't find them appealing. Also, I'm in NO WAY trying to be shady towards these books or their authors - I LOVE THEM, for gods sake. But, as someone who's into pretty covers, I thought it'd be superb to make a post that showcases that the quality of the book is NOT in parallel with the cover!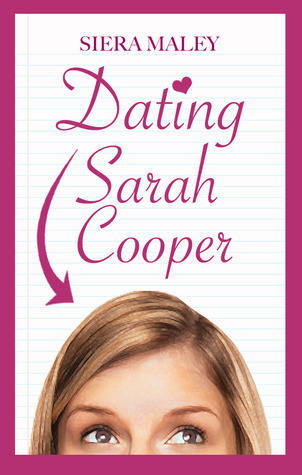 PLOT:

Katie and Sarah have been the bestest friends since they were kids, their different personalities make them one hell of a pair. Everything changes, however, when they get mistaken for a couple, and, to appeal to Sarah's crush and make her "stand out" they go along with it. What happens when Katie starts developing very real feelings for Sarah, and starts to question her sexuality?
WHY IT STANDS OUT:
🌸 #OwnVoices lesbian rep, F/F romance
🌸 AMAZING friendships
🌸 complex characters
🌸 ROM-COMish
🌸 will melt your heart at MANY parts
🌸 condemns lgbtq+ stereotypes, showcases the problems lgbtq+ teens face AND 1000% shows that pretending to be gay is NEVER okay
🌸 Katie has truly fantastic parents
🌸 kind of feels like a lesbian Simon vs. the Homo Sapiens Agenda in its style & manner.
RATING:

Five stars easily, because it is truly-truly cute and funny, but also incredibly real and well-written and so so so important to read. It deserves 1000x more attention than it's received. And oh look, I also reviewed it here.
PLOT: Cassie, a 17-year-old natural profiler, gets invited to the FBI's 'Naturals' program where teens with exceptional abilities are tasked with solving cold cases. Despite her initial excitement of meeting people like her, fitting in doesn't prove to be as easy as she thought. Things go from bad to worse when the team gets swept up in a very new, very dangerous case.
💙 Criminal Minds as a YA series
💙
complex & intriguing protagonists, who will SURPRISE you as more and more is revealed about them
💙 SHOCKING TWISTS all through the series
💙 AMAZING friendships, the team will start to function like a family later into the series
💙 actually GREAT adult characters in YA!? (what is this sorcery)
💙 the stakes get higher, the cases get creepier in each book
RATING: Four stars to the 1st and 2nd book, but five stars to 3rd and 4th, because the plot and action REALLY pick up more and more with each book. Seriously some of the best mystery-thrillers I've ever read. I reviewed the whole series HERE.
PLOT:
Cinder and Ella have been online friends for what feels like a lifetime. However, following a tragic car accident that killed Ella's mom, and left her mentally and physically scarred, Ella (understandably) dropped off the face of Earth. Months later, feeling utterly alone with her dad's new family, Ella is finally ready to tell Cinder she's alive. Sparks still fly between them, but what Ella doesn't know is that Cinder is a famous movie star, (fake-)engaged to someone else...
WHY IT STANDS OUT:
💛

has a disabled, latina heroine
💛

showcases the physical and mental consequences of an accident & losing someone
💛
therapy positive!
💛

complex/heartbreaking family dynamics
💛

characters bonding online over THEIR LOVE FOR BOOKS is the best trope of ever, don't argue with me
💛

fantastic friendships
RATING: Five stars in 2015, five stars now, five stars always. I just love these characters so darn much, and their relationship is the cutest, softest one ever. *cries* I'll admit that I disliked the second book, because it read much like something featuring allll the drama that could be recycled from Cinder & Ella, BUT my love for the characters never changed.
PLOT: Elle falls through the roof of the enchanted chateau where Prince Severin - cursed to be a beast until someone falls in love with him - lives. Unfortunately - or not? - she is stranded there until her leg heels, and boy, does she get swept up in lives of the mysterious residents of the castle.
WHY IT STANDS OUT:
🌟 really unique take on Beauty and the Beast
🌟 one of the few B&tB retellings where the girl isn't captured or forced into a marriage, but is actually taken in by the beast'after getting injured
🌟 such a badass, smart heroine!
🌟 lovely romance, and great supporting cast
RATING:
Four stars. It was AMAZING, don't get me wrong, but at this point I've already read so many retellings - the majority of them based on Beauty and the Beast - that I need something EXTRA-SUPER-FANTASTIC to rate it 5 stars.
PLOT:

Bonnie, child star of one of America's most popular reality shows, grew up on live television. Even though the family's reality show days are over, Bonnie still has nightmares about the whole experience. Shit hits the fan when her mom signs the whole family up for a new season, and Bonnie has to decide between supporting her mom, or taking care of herself and her mental health.
🎬 great portrayal of sibling relationships - the MC is super-close to Benny, not so much to Lex, but we see SO MUCH DEVELOPMENT in both relationships
🎬 an interesting look into reality television
🎬
absolutely lovely romance
RATING:

5 stars! Not my favorite book by Demetrios - that's I'll Meet You There - but excellent nonetheless.
Have you read any of these books? Maybe something else by the authors? Do you plan to read any of them? Which of your favorite books has unsatisfactory covers?