Last year Vera and I created The Eurovision Book Tag which I am super proud of! And this year Eurovision just so happens to fall on the same day as Pride - so as you're reading this I am having the time of my life at Pride in Exeter! And I wanted to combine these two things so here is our Eurovision Book Tag with only LGBTQ answers to the questions!
Abba - Waterloo: A debut novel that blew you away
A bisexual main character, an asexual love interest (or maybe demisexual I don't think it was ever stated on page?). All set in a carnival. This was basically a book designed specifically for me and I adored it. Her second book Ace of Shades just came out and I haven't read it yet but I'm already confident I'll adore it!
Bucks Fizz - Making Your Mind Up : A plot twist you never saw coming!
This whole book was just twist after twist. Which should make no sense because it's based on Macbeth and retellings should be the least surprising thing - but I was constantly shocked and I loved it.
Dustin the Turkey - Douze Point : Er...What just happened? (A book that left you feeling confused)
In the best possible way this confused the heck out of me. I'm still not entirely sure what was going on but I loved it.
Alexander Rybak - Fairytale: A fairy tale retelling you cant help but love
Somehow this is the ONLY LGBTQ fairytale retelling I've read... Fairytale retellings are my favourite so I don't understand how this has happened. And please, please give me recommendations. Ash is incredible however, I read it for the first time back in school (I think it was actually the first LGBTQ book I ever read so it holds a place in my heart for that alone) and I've loved Malinda Lo's writing ever since.
Johnny Logan - A Book/Series you thought was finished but it just kept coming back
Because I just found out this is a five book series and I thought it was a trilogy and now I'm sad that I have to wait so long for more Apollo goodness. Rick Riordan is a forever favourite of mine.
Timebelle - Apollo: A book that deserves more love
Another one I read in school - shortly after Ash actually, this is historical fiction and it is incredible. It seems to have a good number of ratings on goodreads but I so rarely see it mentioned anywhere so I'm highlighting it anyway!
Lena Meyer - Satellite - A really sweet contemporary romance
I'm pretty sure by this point we've all read this. But I'm thinking about it a lot lately because the film was incredible and because Leah on the Offbeat just came out and I am excited!
Lordi - Hard Rock Hallelujah: A really unique fantasy world
The Pacifica series is so, so unique. This also features a Trans Male Love Interest. Technically this is Sci-Fi but I'm going to choose it anyway because I love this world.
Loreen - Euphoria: A powerful book that left you breathless
Patrick Ness AGAIN because I adore his books. I finished this literally last week and was so very breathless and emotional. I loved everything about this book.
Sergey Lazareth - You Are The Only One - A cover that was just stunning!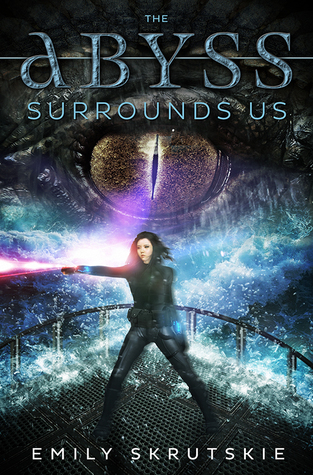 Haven't read this yet although it's on my May TBR so I'm excited for it! I've only heard good things and I've always adored this cover!
A Book With Great LGBTQ+ Representation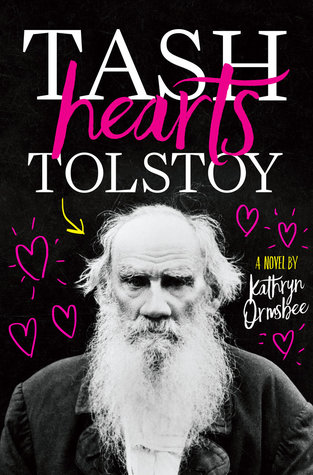 Tash Hearts Tolstoy has asexuality rep which is always so underrepresented in even LGBTQ fiction. I really enjoyed this book and super recommend it!
Peace Peace Love Love - A book that had EVERYTHING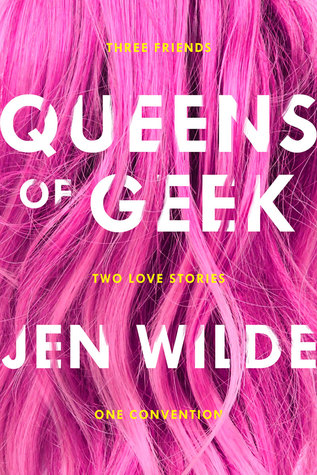 Queens of Geek has so much of what I love in it. I mean - no circuses or zombies unfortunately but we have a convention. We have a variety of sexuality rep we have a main character with anxiety we have

POC we have characters with autism and we have two of the cutest contemporary romances I have ever read.
12 Points - A book that stands out as the best of the year!
Hey, its been like at least a week since I've shoved Dating Sarah Cooper at anyone so here you go. I read this three times last year and I've read it once this year (although that wont be the last time I can guarantee it). This is so cute and fun and well written and I adore the characters so this is just one of my all time favourite books. (Also I made Vera read it and you can find her review of it here if you want her thoughts)!
Let me know if you've read any of these books or if you have any recommendations for me (my TBR is already way too long but I don't care - I want more) and who do you want to win Eurovision this year if you're watching?