How Do You Solve Your Own Murder?

Everyone believes Alex is in a coma, unlikely to ever wake up. As his family debate withdrawing life support, and his friends talk about how his girlfriend Bea needs to move on, he can only listen.

But Alex soon begins to suspect that the accident that put him here wasn't really an accident. Even worse, the perpetrator is still out there and Alex is not the only one in danger.

As he goes over a series of clues from his past, Alex must use his remaining senses to solve the mystery of who tried to kill him, and try to protect those he loves, before they decide to let him go.

REVIEW
If I Die Before I Wake was one of my most anticipated novels of 2018. It sounded exciting, unique and positively *thrilling*. Alas, it wasn't any of those things. *cries* In the following, I'll showcase the three main reasons why I nicknamed If I Die Before I Wake "The Least Thrilling Thriller of Ever".
PROBLEM #1:
WHERE'S THE THRILLER AT?
While reading I kept wondering - did I remember the blurb correctly??? For the sake of this review being as accurate as possible

- because we sell facts here, people -

I went to netgalley and checked the book's page, AND LO AND BEHOLD THIS SENTENCE -
"A stunning edge-of-your-seat debut novel with an unforgettable narrator."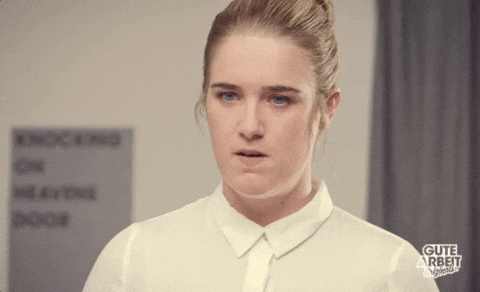 Here's the thing, I get that everyone has different opinions, so I'm not going to comment on the 'stunning' or the 'unforgettable narrator' parts. I don't agree, but, obviously, whoever wrote this thought so. BUT EDGE-OF-YOUR-SEAT!? I was fucked over there. And I hate to be fucked over.
See, I expected the story to be slow, slower than a usual thriller for sure, as the narrator is in coma. What I didn't expect was for an "edge-of-your-seat" novel to dedicate only about 1/3 of its time to the thriller aspect. I get that the story needed to be set up, okay? But the set up was so long and tedious that I would have 1000% given up on this were it not a review copy.
Honestly, complaining this much is making me feel like shit, because I do understand that a big part of the story was supposed to be the narrator recounting his life and current situation. And that was done fairly well, but... an emotional, sad story was not what the blurb promised. And thus we are back at me hating being fucked over by a synopsis.
PROBLEM #2
BLAND CHARACTER UPON BLAND CHARACTER
Sadly, I did not like any of the characters. At first I believed that most of them would be unlikable on purpose, and I do enjoy a good unlikable character, as you know. However, I soon had to realize that the big problem with them was that they were boring, plain and awfully uninteresting. So me not liking them wasn't because they were these morally gray, complex people - haha, nope nope nope - but because I just didn't care about them. At all.


On the one hand, I blame the fact that we could only see everyone from the narrator's point of view - the narrator who spent his last two years in coma - thus there were no present-day interactions between the protagonist and the rest of the cast. This, of course, made it hard to grasp what his relationship was like with each of them. We were given flashbacks, more with some characters than with others, however, many of the narrator's memories were fuzzy and some of them were later proven false.
See, I don't mind unreliable narrators; actually, I believe they can spice up any thriller or mystery novel. That said, it was tiring to read from a point of view of a man who was not only unable to recall anything about his accident, but also misremembered things AND, on top of all that, had no interaction with the characters after his 'accident'.
PROBLEM #3
IT DID NOT MAKE ME EMOTIONAL
If you read this, you'll see that this is a sad, sad book, AND I DID FEEL FOR THE NARRATOR. Honestly! His situation was horrid, and I cannot even imagine how strong someone would have to be to survive that. Yet, I cannot say that I was truly touched by any part of the story, much less by the characters.
There were instances where the narrator felt betrayed by someone, or when he was worried like hell about someone. At none of these times did I feel the same way. I went through the book with a sort of distant, bored feeling, and that is the real tragedy here. To be equally let down by the thriller-aspect AND the more-prominent emotional aspect is just... eh.
On a side not, I can be pretty cold, so this may be just me being heartless as hell, and maybe everyone else will be full on #sobbing while reading this. IDK/IDC.
ON A FINAL NOTE
I can only repeat myself and sadly admit that If I Die Before I Wake was a very disappointing read. The main problem was not that it's a rather weird mix of contemporary fiction and murder mystery (which it is), but that it manages to fail spectacularly at both those aspects. Not recommended.
The realization of the story: 2/5