Hello, friends! Veronika here, OFFICIALLY BACK from my hiatus, and I could not possibly be more excited to FINALLY be done with my classes for this semester. Still have two exams to tackle, but that's nothing compared to struggling with all the assignments, finals and exams I've had lately. *shudders* (I did rather good so far, for those of you who are wondering.)
As you might have seen from Ruzi's posts, - go to the main page and check them out when you're finished here, because they are REAL GREAT - we are doing a little end of the year series on the blog right now. I personally decided to share the best and worst 2017 releases I read this year, but because there are SO MANY I wanted to mention, I ended up dividing this post into two parts. Today, you'll be introduced to all the disappointments, while on Tuesday, I'll rave about the best of the best.
Originally, I would have mentioned ALL the disappointing 2017 releases I read, but I quickly realized there are a lot, so that would be boring and tedious. As we are all about the FUN here -

that is, if fun is spending 80% of your free time at home alone

- I'm not going to do that. Rather, I made some fascinating sounding categories that make little sense when I could have just said "two star reads" and the likes, but let's roll with it. I'm going to list SO MANY books in each category. Like, four/each... so many, I know. The work I do for y'all is just... indescribable.
The Tiny Disappointments
So you might be asking - what on earth is a tiny disappointment!? Let me tell you that it is a disappointment that is... tiny. Okay, please don't leave, I am kidding. I have an actual, 10000% academic description for the phenomenon that is, in scholarly circles, called "a tiny disappointment". These are books that let me the hell down, BUT they had some kind of redeeming quality that made me unable to rate them less than 4 stars.
Hunting Prince Dracula:
FAULTS: so many unrealistic elements, easy to guess "whodunit" and drawn out romance (like, seriously, I cannot with the fucking angst)
SAVING GRACE: Thomas and Audrey form one of the swooniest OTPs of ever (this fully contradicts the last fault, BUT BEAR WITH ME, they are ADORABLE)
Silver Silence:
FAULTS: underwhelming plot + romance, parts that made me actually cringe
SAVING GRACE: part of one of my favorite series, plus the supporting cast was fantastic
When Dimple Met Rishi:
FAULTS: didn't love the writing, did not like that some of the negative things Dimple did were brushed under the table
SAVING GRACE: diverse cast of characters, cute scenes, romantic at soul hero
The Bear and the Nightingale:
FAULTS: boring at parts, sort of weird mix of adult + ya
SAVING GRACE: strong as hell heroine who fights on no matter what, interesting family dynamics
The "I Wanna Burn You" Category
You might wonder, why on earth would I want to burn the books that I rated THREE whole stars? I mean, woah! That's pretty good, right? My answers is NO, not when said three star rating goes to a sequel of a much-beloved series. Especially when said sequel is 10000% unworthy of its previous novel(s), and when it makes you disappointed in the whole series. *cries*
The Empress and Happily Ever After
were two of my most awaited books with main couples who I cherish and love and could you,
please,
wrap them up in feathers and clouds and keep them safe forever?? I, of course, had some truly clever and all around fantastic ideas about how these books should go. Unfortunately, my genius, yet again, was ahead of that of others. *sadly shakes head*
In serious speak - the big problem with Happily Ever After was that it was FULL OF unnecessary drama, WHICH IS NOT SOMETHING I EXPECTED FROM THAT TITLE. Titles that give you the wrong idea are the fucking worst, AND THAT IS TRUE FOR THE EMPRESS, AS WELL. Problems Ella had solved in Cinder & Ella resurfaced, and I was especially angry that the dad-drama was brought back. Sure, Ella's dad can be a huge dick, BUT do I think the way he acted in Happily Ever After was in line with his personality in Cinder & Ella? Hell to the motherfucking no.
The Empress, on the other hand, was one of those books that DESTROYED my love for the first book in the series, aka The Diabolic. Literally all the reasons why I adored The Diabolic, ALL OF THEM, were viciously beaten to bloody pulp in The Empress. #truestory Will I still read the third book? Probably. I'm curious about the characters' future, I can't help it!
The "You Sucked in Inexplicable Ways" Category
One and two star rated books that I could rant about FOR YEARS, but I'm going to control myself for y'all's sake and just tell you what my problem was with each.
Blood Rose Rebellion, aka throwback to the time when I got excited about a book that takes place in my country, and then it got not one, not two, not a few things wrong, BUT ALL OF THEM.
*sighs*
Good times.
Read my review here.
Hold Back the Stars is the sci-fi that will scare away anyone from the genre who wants to get to know science fiction and ends up picking this up first. Confusing, badly-written, boring and literally the whole cast is annoying as fuck. There is a dog, though! The book can thank the dog that it didn't receive one star from me. *all hail the dog*
Read my review here.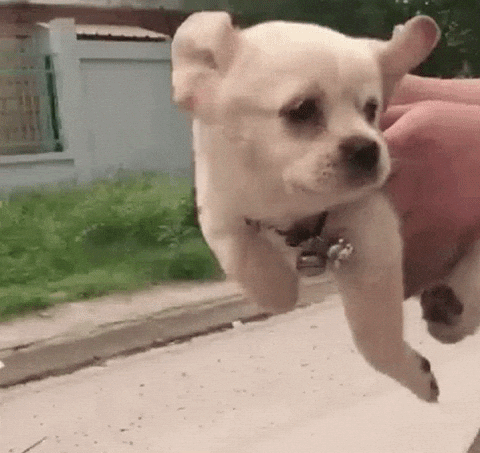 All the Crooked Saints is the book where Maggie Stiefvater proves to the world that she doesn't only gives zero shits about research and representation, but also will never admit her mistakes. Nice work!
Read my review here.
There's Someone Inside Your House... actually, this one does not even deserve a drag!? So, let me just say that it was boring, unrealistic and meh, but, I dislike slasher movies (and this is written in that style), so like, I'm probably not the right person to judge, huh?
The Staggering Disappointments
These are the books that were such big let downs that I could not even finish them. Look, I hate DNF-ing, and DNF-ed like, 4 books out of ALL my 2017 reads (nearly 200 books), which says something about how tragic I found these.
The Valiant: I swear to god that I tried my best to like this one, but omfg, it was so boring I could not push on farther than like, the 30% mark, I think. I wanted badass females, I wanted fight scenes, I wanted rich historical descriptions. I GOT NONE OF THAT.
Spindle Fire: I very rarely win giveaways, and the one time I FINALLY do, I end up winning one of the worst books of 2017, because of course. Boring, poorly written and just all around bad - I am hella confused about how this got published, to be honest. Harper Collins was not at the top of their game this yeah, huh.
Have you read any of these?? I love to discuss different opinions A LOT, so dare to disagree with me in the comments! But also - let's rant away, tell me YOUR biggest disappointments of 2017, be those new releases or backlist titles.