Hello everyone! Today marks the day when I'm back with a Top Ten Tuesday (a weekly meme hosted by the Broke and the Bookish) post after not doing any for a few weeks. And y'all, I am so excited for today's topic! It's about books I'd make my future children or other relations read, but I twisted it up a bit, and will be listing ten books EVERYONE should read, because they are just so damn good.
*click on the covers for Goodreads!*
The Hate U Give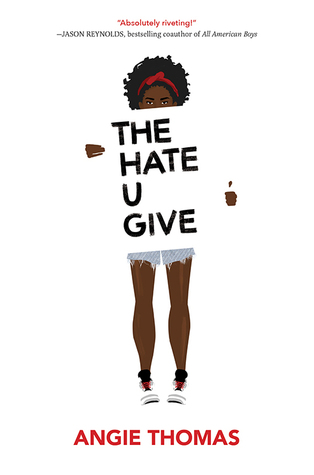 Ahh, hands down ONE OF THE BEST BOOKS EVER FOR SURE. I couldn't be happier it is becoming a movie, because that means more people will see/read it, and I can't think of a book, a story right now that is more important or more deserving of the attention. Beautiful, powerful, #ownvoices novel centered around the #BlackLivesMatter movement.
Wonder / A List of Cages
by R. J. Palacio / by Robin Roe
One is Middle Grade - the bestest MG book I've ever read, to be honest - while the other is YA, so why mention them together? Because - whilst being about hella different topics - both have an underlying theme of family and friendship, AND BOTH NEARLY MADE ME CRY from how beautiful those themes were explored.
Dating Sarah Cooper / Peter Darling
by Siera Maley / by Austin Chant
AGAIN, these two are not at all similar - Dating Sarah Cooper is a YA Contemporary with #ownvoices F/F romance THAT WILL MAKE YOUR HEART BURST WITH HAPPINESS. Peter Darling, on the other hand, is a NA Fantasy retelling of Peter Pan that has #ownvoices trans M/M romance THAT IS SO CUTE AND AH, I WANT A SEQUEL. Why I grouped them together is because both will leave you with a really happy feeling, smiling from ear to ear when you finish them.
Simon vs. the Homo Sapiens Agenda / The Gentleman's Guide To Vice and Virtue
by Becky Albertalli / by Mackenzie Lee
The thing these two books have in common is that both have M/M relationships as the main romance - Simon is gay, Monty is bisexual - and both are such feel-good, adorable books! Seriously, if you want to read a truly HAPPY book, pick up either one of these.
Want
One of the most realistic dystopian novels I've EVER READ. I mean, read Want and tell me that that shit is not exactly what our future will look like. I'll be waiting here.
Moxie / The Female of the Species
by Jennifer Mathieu / Mindy McGinnis
What these books have in common is that they both have a feminist, strong as fuck heroine - albeit, AGAIN, that doesn't mean the stories or the characters are really similar to each other!! Cuz they aren't. In Moxie we see Viv start a feminist movement, whilst The Female of the Species is HUGE call-out on rape culture.
Have you read any of these books? What books would you make EVERYONE read?