Hello friends! Do you know the feeling when you are so totally in love with a book that you are left speechless? Or, rather, not really speechless, because you keep freaking out, screaming and flailing all at once, but you are far from being able to write a coherent review? Now THAT was me after finishing each of these books - no matter how much I wanted to and actually sat down and tried, I could NOT write a review for any of these books, because I found that my words couldn't do justice to how good these books are.
But it simply doesn't do that I don't mention all these fantastic books here, SO I decided to make a post - maybe a series of posts?? - about some of the books I absolutely adore, but didn't review.
Also, on a side note - THIS is my
Top Ten Tuesday (weekly meme hosted by The Broke and the Bookish) post for today, because I don't like the original topic.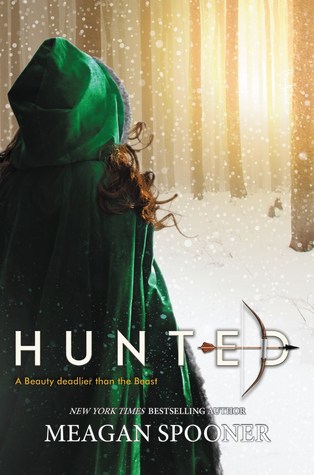 A few thoughts on HUNTED:
~ interesting/GREAT family
~ unique take on Beauty and the Beast
~ strong, heroine who is a HUNTRESS (I mean, how cool is that!)
A few thoughts on the BROTHERS SINISTER series:
~ Courtney Milan = QUEEN of great Historical Romance (& NA Contemporary)
~ one of the loveliest heroes in The Duchess War
~ you'll always root for the couple
~ unconventional heroines
A few thoughts on IN THE SHADOW OF BLACKBIRDS:
~ Cat Winters = QUEEN of historical novels with a paranormal touch
~ heroine smart as hell, science-orientated, inventor
~ THE ROMANCE WILL HAVE YOU WEEPING
~ will give you the chills with all the ghost stuff
~ TWISTS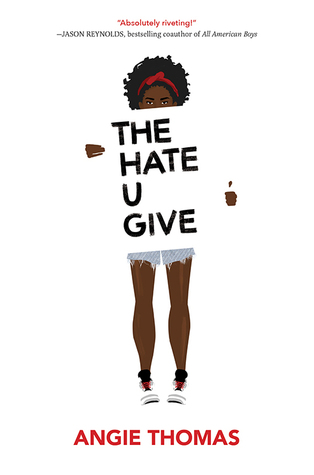 A few thoughts on THE HATE U GIVE:
(I mean, everyone knows THUG, but just in case.)
~ #ownvoices novel based on the #BlackLivesMatter movement
~ INCREDIBLE heroine - watching Starr discover her voice was BEAUTIFUL
~ I NEED MORE ANGIE THOMAS RIGHT NOW
A few thoughts on THE DIABOLIC:
~ some of the most morally gray characters ever, BUT YOU CAN'T HELP BUT ROOT FOR THEM
~ the sister-like bond between Nemesis and Sidonia was so lovely *heart eyes*
~ THE ROMANCE, ah, the romance was SUCH A JOURNEY
A few thoughts on SILENT IN THE GRAVE:
~ Deanna Raybourn = the QUEEN of historical mystery novels (there's clearly a pattern in this post)
~ this whole series is FANTASTIC, full of intriguing, hard to solve cases
~ the characters are so vivid and amazing, and don't even get me started on the romance, because we'll be here forever
A few thoughts on AN INQUIRY INTO LOVE AND DEATH:
~ Okay, I wouldn't say I love Simone St. James as much as I love Cat Winters, BUT I DO LOVE HER BOOKS A LOT!
~ hauntings, ghost stories, some creepy ass characters are true for all her books
~ love how the true evil is rarely the ghost, but many times THE LIVING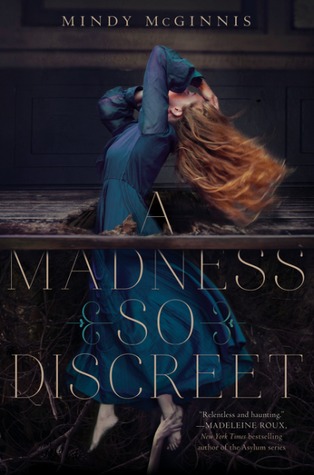 A few thoughts on A MADNESS SO DISCREET:
~ okay, first of all, STOP SLEEPING ON THIS AMAZING BOOK, EVERYONE
~ morally gray, strong as hell heroine who's survived tons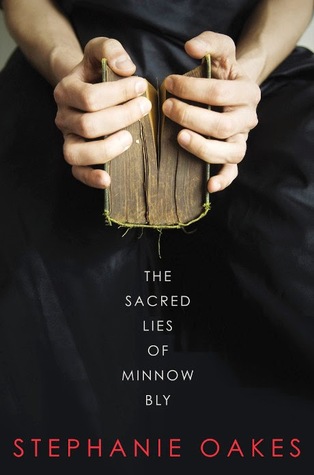 A few thoughts on THE SACRED LIES OF MINNOW BLY:
~ honestly one of the darkest, most brutal books (in some ways, at least) that I've ever read
~ painful to read about Minnow's past, but the book itself has a positive, hopeful note that warmed my heart
A few thoughts on THE LAST TIME WE SAY GOODBYE:
~ one of THE most beautiful and emotional books I've ever read, it was obvious that Cynthia Hand poured her heart and feelings into this book
~ the MC's development is GORGEOUS, I loved her so much
~ truly well-written characters, relationships
~ I ship the main couple so much
LET'S CHAT!
Have you read any of these books? What did you think? What are some books you LOVE, but didn't review??