Hello loves! Today I'm here with a bit of a negative post about series finals that left a lot to be desired. No, like, A LOT.
These series have one thing in common besides the let down of the last book - they were among my favorites once upon a time, heck, I love two of these so much that, to this day, they are some of my favorites despite the disappointing finals. SO THAT SHOULD GIVE YOU AN IDEA ABOUT JUST HOW DISAPPOINTED I WAS BY THESE LESS THAN PERFECT FINALS.
Gah, there's nothing worse in a bookworms life then being let down by our favorite series/authors. *curls up and cries*
I definitely think this is something we all go through once in a while, which is why I decided to create this post, rant away and then you can do the same in the comments and we can cry together.
Bloodlines by Richelle Mead
Do you guys know that feelings when you love a series SO MUCH, but then it starts to go kind of downhill? The quality isn't the same, the characters aren't as amazing as they used to be and the plot is suddenly all over the place?? THAT was Bloodlines to me.
I absolutely adored the first three novels, loved the fourth, but was let down by the fifth. Whatever, I thought, this one only sucked, because Mead is holding off all the magic for the finale. Ahahahahah, I WAS WRONG.
The last book, The Ruby Circle, was such a major disappointment that I'm still reeling from it. It was boring, the plot was poorly crafted and the characters did NOT shine. The original squad from the first couple of novels that was, hey, one of my favorite things in the series never truly reunited, and don't even get me started on Sydney and Adrian. ONE OF MY FAVORITE OTPs OF EVER BECAME SO CHEESY AND HORRIBLE. Like, why??? I just, I can't. The Ruby Circle was a shitty final... a shitty book, period.
Would I still rec the series? - Umm, I think so??? The beginning is SO GOOD, and maybe, just maybe, I was expecting too much from the last two novels?? Tell me in the comments your thoughts on this series, because I'm curious as hell.
Burn for Burn trilogy by Jenny Han & Siobhan Vivian
This one right here deserves THE biggest disappointment of all time for me. See, I really-really enjoyed Burn for Burn, but something was missing from it, but then came Fire with Fire, one of the best sequels I've ever read. It had everything Burn for Burn did, and then turned that up a notch and created one hell of an emotional, mind-blowing sequel.
I was so excited for Ashes to Ashes that I put it aside until I could read it in one seat, and was eagerly awaiting to see my favorite story at the time, along with some of my favorite characters to find their happy ending. LOL was I fucked over.
Now, see, I'm not going to spoil this gem, but the thing is... nothing turned out the way that'd have made sense TO ME (and to many other disappointed fans, because I'm so not alone in this). The relationships were messed up - and I'm not only talking about the romantic ones - whilst there were several aspects of the story that made zero, ZERO sense.
Yes, I'm still incredibly bitter about this, because to this day, I've never read another series in which one book I'd call THE BESTEST sequel of ever, just so the final novel can leave me a disappointed mess.
The Winner's trilogy by Marie Rutkoski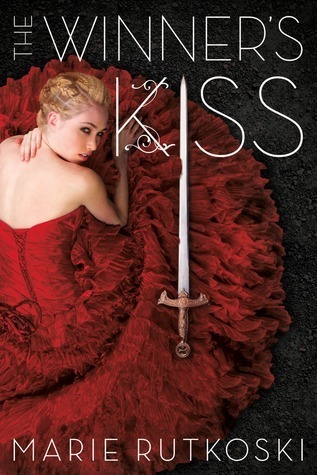 This is one of the better finales on this list with a four star rating, but still, hella disappointing. I mean, it was fine, but that's just it - fine is NOT enough for me when I'm a fan of a series, it just isn't.
There was this huge, sort of event-less, build up to the end... and then everything was quickly wrapped up? WUT. Also, a character I 1000% detested was sort of forgiven and I just couldn't deal with that.
(On a side note - I sound so insufferable, as if things don't go the way *I* want them to, I hate books, BUT THAT IS NOT TRUE, I SWEAR.)
The Mortal Instruments by Cassandra Clare
The first three books of TMI were fantastic, some of my favorites at the time - Malec and Clace were two of my biggest ships, and I reread my favorite scenes tons of times. However, starting from the fourth book, I just didn't love the series all that much.
YET, I was sure the finale would redeem the second part of the series, because, after all, the third book, the original ending to the series, was still my favorite. Unfortunately, it was an even bigger disappointment than the rest of the books. *sobs*
The Lunar Chronicles by Marissa Meyes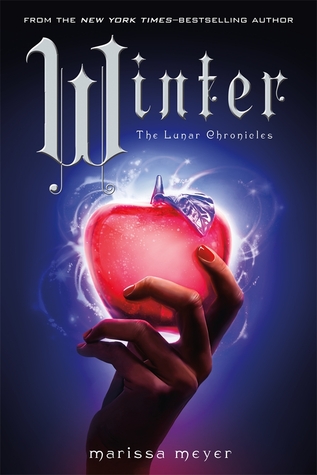 I feel like this pick might be surprising to many of you, because I do still love this series - I'm actually planning on rereading it soon - and it IS a very good series. Buuuut, I don't think Winter is a particularly good finale.
TLC, for me, was typically one of those series where each book was better than the previous one, which is why the disappointment of Winter - rated 4 stars, because of my love for the series as a whole - hit me really hard.
The pacing was very inconsistent, in my opinion, and, to be honest, it was way too long. Is it just me or when you read a long book, even if it's so good that it doesn't feel long and you fly through it, it has a certain aspect - like complicated plot, or really detailed characters - that explain WHY it was so long?
For me, Winter was lacking a proper reason to be quite this long, and mind you, this
was 800+ pages long (!) book, so that's incredibly sad. Another thing - in the first three books Cinder, Scarlet and Cress all had a lot of time to shine, I don't think Winter had that, though. Moreover, all the ships had these cutesy conclusions, BUT Winter and Jacin. Can't believe there was no time for them in this monster of a book. :|
SO LET US RANT AWAY.
I'd love y'all to tell me in the comments YOUR favorite, or, at least, a well-liked series that didn't exactly go out with a bamm. Btw, do you agree or disagree with my picks?