Hello everyone! I don't talk tons about music on The Regal Critiques, but still, you all probably know that music and books are two of my most favorite things in the world. Thus, when I saw the OMG This Song Book Tag for the first time, I knew I had to do it.
I mean, it mixes music and books together??? What's not to like??
In the following, you'll find nine different topics and for each there are two "questions" - one you have to answer with a song, the other with a book. DOES THAT NOT SCREAM FUN? (Hint: the making of this tag really was awesome.)
A song you MUST listen to every time it comes on, no matter how old or how many times you've listened to it.
I Knew You Were Trouble by Taylor Swift FOR SURE. I've been addicted to this song ever since it was first released, so I don't think it's going to just stop being awesome all of a sudden.
A book you'll never get sick of.
It's not necessarily one book, but various books in the Psy-Changeling series, led by Caressed by Ice and Heart of Obsidian. I don't really read Adult Paranormal Romance, but this series and its characters managed to capture my heart in the first book, and I've only become more obsessed with the series ever since. So much so that some of these books, I'd wager, I've read around 10 times?
2. THROWBACK
A song that reminds you of the cringiest time of your life.
Hmmm, hard to decide. I don't think there was one particular period in my life that was super-cringy, IT'S THE WHOLE OF IT THAT'S MAKING ME CRINGE. No, but seriously, how can you name ONE cringy time?? I'm going to go with elementary school. In 5th grade, we thought we were super-cool in school camp, and for some reason considered David Guetta to be the BEST THING TO EVER HAPPEN TO MUSIC and blasted his songs from those tiny speakers you could connect to your phone. (Also, no offense to anyone who likes Guetta's songs, he has some pretty awesome ones still!) But yikes, this period is making me cringe so much.
A book that also reminds you of this time, or just something you wouldn't like as much if you picked it up for the first time now.
As much as it breaks my heart, I have to go with The Princess Diaries and Twilight. I was a huge fan of these books and they were some of the first book that made me stay up all night, because I had to know what was going to happen to Mia and Bella. Now, however, it was the nostalgia and Cabot's fun writing that kept me interest in TPD when I reread them with Ruzi a few years back, whilst I don't think I'll ever pick Twilight up again. Some favorites are better left in the past as fond memories, and that's enough said about Twilight, I think.
3. REPLAY
A recent song you have on repeat right now.


Havana by Camila Cabello. I liked her in Fifth Harmony, (I still do like Fifth Harmony and looking forward to their album, so don't murder me 5H fans), but I love the stuff she's releasing right now. Her voice is so unique and beautiful, and I need her debut album like, yesterday. Havana is the perfect summer song. I heard that the version she's been performing has a part by her in Spanish, instead of featuring Young Thug, and I need that to be released officially!!
As of right now, Hunted by Meagan Spooner is my most recent read, and I've already added it to my all time favorites, because it was THAT good. It's a Beauty and the Beast retelling where Beauty is a badass hunter who vows to kill the Beast and avenge her father. I loved that it definitely was a retelling, but at the same time, it had a lot of unique aspects that were totally different.
4. GETS ME
This song IS ME.
I'm... unsure if there's ever been a song that I thought got me completely? I'll go with Kill 'Em With Kindness (the acoustic version), because I really love its message and I do want to be the person who kills her enemies with kindness, instead of, ya know, plotting bloody revenge that may or may not involve torture. That's not just me, right? Right??
This book is me in book form.
Again, I don't think there's a book or heroine that was 100%, or even 80% me?? IDK, I want to see your answers, though, so let me know in the comments! For now, I'll pick... no one. I'M SORRY, but I just genuinely don't know?? So many characters have personal traits, feelings or problems I can relate to, but there are none that are totally like me. Much less a whole book is me?? WHAT DOES THAT EVEN MEAN?
5. WUT
Weird but I like it?
Hmm, not sure if this is weird, I don't think so, but I definitely think it's really unique and amazing, just like the rest of Lorde's Melodrama album.
A unique book that stuck out to you for whatever reason.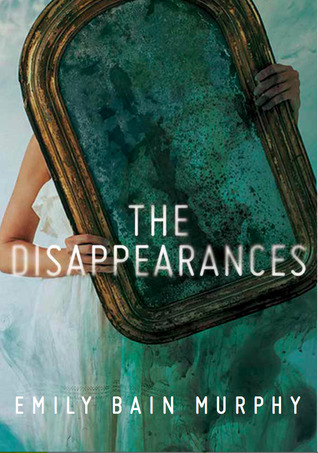 Another recent read - The Disappearances by Emily Bain Murphy, as it had a unique combination of magical realism, science, some mystery and lots of Shakespeare. Hands down one of the most amazing books I've ever read, totally recommended.
6. LET'S GO
Best pump up song (for workouts or just life).
Unstoppable by Sia for sure. Her voice is so strong and unique that it definitely pumps me up in itself, but Unstoppable is the ultimate 'let's conquer those obstacles' song for me.
A book that inspired you.
Beauty Queens might not seem or sound like the most inspiring book of ever, but the way all the girls, no matter how different they were, worked together and became friends and supported each other through everything was incredibly beautiful and inspiring.
7. CHILL

Fav chill, relaxing song.


Definitely Oops by Little Mix, but it could also be F.U. or many of their other songs. They harmonize so well with each other, so listening to their slower songs can be incredibly relaxing.
A book you'd curl up with and read on a rainy day.
Any romance, to be honest. There's something very relaxing in knowing that the book you're reading will end on a happy note. My recent fave is the Cyclone series, you can see a mini review for the first book here along with 7 other diverse books.
8. ADDICTING
guilty pleasure song –one that's catchy and addicting but not a whole lot of substance
Gah, I hate the term guilty pleasure, hate it. If you like something - even if others hate it and think it's trashy - GOOD FOR YOU. If something makes you happy, if you enjoy something, you shouldn't have to call it trashy or a guilty pleasure to not be ridiculed. And anyone who makes fun of your or what you love should fuck all the way off.
If I must pick something, I'll go with Bebe Rexha's The Way I Are (Dance With Somebody), because it doesn't have a whole lot of meaning, but it's FUN and I love it.
A guilty pleasure/trashy/fast/light read
Hmm, light read, I'm thinking some fun Historical Romances? Maybe Tessa Dare's Spindle Cover or Castles Ever After series. These two series are incredibly fun and cute and will definitely have you rooting for the characters in them.
9. NOSTALGIA
Throwback you look back on fondly.
Anything by the Spice Girls, really. They were so amazing in their time, and while I've gotten to know them after that because of my age, I was a HUGE fan. Child me would watch their music vids and and listen to their songs and only later realize that they had already broken up. THE HEARTBREAK, THE PAIN.
A book you read forever ago that you look back on fondly or reminds you of a happy childhood time.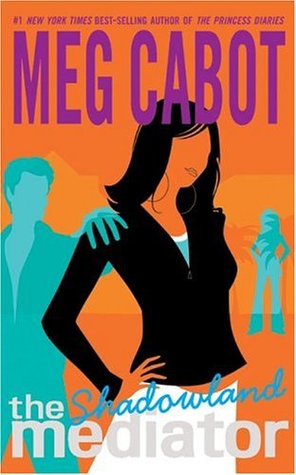 I feel like Harry Potter must be a pretty common answer for this, but, while I do have fond memories of the series, I'm also just not the biggest fan of Rowling, so that sort of sullies my memories. *sad face* A series, though, that I still would probably love, because it's just THAT GOOD is Mediator by Meg Cabot. Yeah, her novels were a huge part of my childhood/teen years.
I loved doing this tag SO MUCH, so I'm definitely tagging some bloggers for this -
Ann & Clare @ Dual Reads
Holly @
The Fox's Hideaway
Noelia @ A Day in Bookland
Uma @ Books. Bags. Burgers.
Tanya @ Girl Plus Books
AND EVERYONE READING THIS POST!