Hello everyone! Today it's time for yet another Top Ten Tuesday (hosted by The Broke and the Bookish) topic - this time we all could pick a genre and recommend 10 underrated, hidden gem novels. In the past few years, I've been getting more and more into Historical Fiction - both the Adult and YA sections of it - and so I decided to list 10 of my favorite HF novels that deserve more buzz.
To make the list more interesting, I'll go from most to least well-known (according to the #of Goodreads ratings), so you'll probably know less and less novels as the post progresses - and doesn't everyone love to find new recommendations!? I sure do, even if my TBR is close to tackling me to the ground, because these books as impatient as fuck.
I'll include the cover, goodreads link and blurb of each book mentioned, so expect to be convinced to read them all. ;)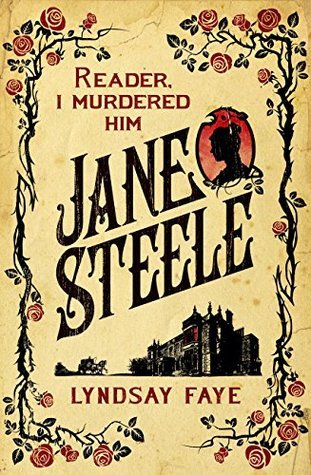 Reader, I murdered him.
A Gothic retelling of Jane Eyre.

Like the heroine of the novel she adores, Jane Steele suffers cruelly at the hands of her aunt and schoolmaster. And like Jane Eyre, they call her wicked - but in her case, she fears the accusation is true. When she flees, she leaves behind the corpses of her tormentors.

A fugitive navigating London's underbelly, Jane rights wrongs on behalf of the have-nots whilst avoiding the noose. Until an advertisement catches her eye. Her aunt has died and the new master at Highgate House, Mr Thornfield, seeks a governess. Anxious to know if she is Highgate's true heir, Jane takes the position and is soon caught up in the household's strange spell. When she falls in love with the mysterious Charles Thornfield, she faces a terrible dilemma: can she possess him - body, soul and secrets - and what if he discovers her murderous past?
Welcome to Stranje House.

It's 1814. Napoleon is exiled on Elba. Europe is in shambles. Britain is at war on four fronts. And Stranje House, a School for Unusual Girls, has become one of Regency England's dark little secrets. The daughters of the beau monde who don't fit high society's constrictive mold are banished to Stranje House to be reformed into marriageable young ladies. Or so their parents think. In truth, Headmistress Emma Stranje, the original unusual girl, has plans for the young ladies—plans that entangle them in the dangerous world of spies, diplomacy, and war.

After accidentally setting her father's stables on fire while performing a scientific experiment, Miss Georgiana Fitzwilliam is sent to Stranje House. But Georgie has no intention of being turned into a simpering, pudding-headed, marriageable miss. She plans to escape as soon as possible—until she meets Lord Sebastian Wyatt. Thrust together in a desperate mission to invent a new invisible ink for the English war effort, Georgie and Sebastian must find a way to work together without losing their heads—or their hearts…
London, 1925. Glamorous medium Gloria Sutter made her fortune helping the bereaved contact loved ones killed during the Great War. Now she's been murdered at one of her own séances, after leaving a message requesting the help of her former friend and sole rival, Ellie Winter.

Ellie doesn't contact the dead—at least, not anymore. She specializes in miraculously finding lost items. Still, she can't refuse the final request of the only other true psychic she has known. Now Ellie must delve into Gloria's secrets and plunge back into the world of hucksters, lowlifes, and fakes. Worse, she cannot shake the attentions of handsome James Hawley, a damaged war veteran who has dedicated himself to debunking psychics.

As Ellie and James uncover the sinister mysteries of Gloria's life and death, Ellie is tormented by nightmarish visions that herald the grisly murders of those in Gloria's circle. And as Ellie's uneasy partnership with James turns dangerously intimate, an insidious evil force begins to undermine their quest for clues, a force determined to bury the truth, and whoever seeks to expose it...
Nora Lopez is seventeen during the infamous year 1977 in New York.
After a freezing winter, a boiling hot summer explodes with arson, a blackout, and a serial killer named Son of Sam, who is shooting young people on the streets seemingly at random.

Not only is the city a disaster, but Nora has troubles of her own: her brother, Hector, is growing more uncontrollable by the day, her mother is helpless to stop him, and her father is so busy with his new family that he only calls on holidays.

And it doesn't stop there. The super's after her mother to pay their overdue rent, and her teachers are pushing her to apply for college, but all Nora wants is to turn eighteen and be on her own. There is a cute guy who started working with her at the deli, but is dating even worth the risk when the killer especially likes picking off couples who stay out too late?
I was in an accident. I got out. I'm safe now.
An alternate Victorian world controlled by clock towers, where a damaged clock can fracture time—and a destroyed one can stop it completely.

A prodigy mechanic who can repair not only clockwork but time itself, determined to rescue his father from a Stopped town.

A series of mysterious bombings that could jeopardize all of England.

A boy who would give anything to relive his past, and one who would give anything to live at all.

A romance that will shake the very foundations of time.
On the verge of a stilted life as an aristocrat's wife, Poppy Hammond does the only sensible thing—she flees the chapel in her wedding gown. Assisted by the handsome curate who calls himself Sebastian Cantrip, she spirits away to her estranged father's quiet country village, pursued by the family she left in uproar. But when the dust of her broken engagement settles and Sebastian disappears under mysterious circumstances, Poppy discovers there is more to her hero than it seems.

With only her feisty lady's maid for company, Poppy secures employment and travels incognita—east across the seas, chasing a hunch and the whisper of clues. Danger abounds beneath the canopies of the silken city, and Poppy finds herself in the perilous sights of those who will stop at nothing to recover a fabled ancient treasure. Torn between allegiance to her kindly employer and a dashing, shadowy figure, Poppy will risk it all as she attempts to unravel a much larger plan—one that stretches to the very heart of the British government, and one that could endanger everything, and everyone, that she holds dear.
A young child psychologist steps off a train, her destination a foggy seaside town. There, she begins a journey causing her to question everything she believes about life, death, memories, and reincarnation.

In 1925, Alice Lind steps off a train in the rain-soaked coastal hamlet of Gordon Bay, Oregon. There, she expects to do nothing more difficult than administer IQ tests to a group of rural schoolchildren. A trained psychologist, Alice believes mysteries of the mind can be unlocked scientifically, but now her views are about to be challenged by one curious child.

Seven-year-old Janie O'Daire is a mathematical genius, which is surprising. But what is disturbing are the stories she tells: that her name was once Violet, she grew up in Kansas decades earlier, and she drowned at age nineteen. Alice delves into these stories, at first believing they're no more than the product of the girl's vast imagination. But, slowly, Alice comes to the realization that Janie might indeed be telling a strange truth.

Alice knows the investigation may endanger her already shaky professional reputation, and as a woman in a field dominated by men she has no room for mistakes. But she is unprepared for the ways it will illuminate terrifying mysteries within her own past, and in the process, irrevocably change her life.
As the Civil War rages between the states, a courageous pair of spies plunge fearlessly into a maelstrom of ignorance, deceit, and danger, combining their unique skills to alter the course of history and break the chains of the past . . .
Elle Burns is a former slave with a passion for justice and an eidetic memory. Trading in her life of freedom in Massachusetts, she returns to the indignity of slavery in the South—to spy for the Union Army.

Malcolm McCall is a detective for Pinkerton's Secret Service. Subterfuge is his calling, but he's facing his deadliest mission yet—risking his life to infiltrate a Rebel enclave in Virginia.

Two undercover agents who share a common cause—and an undeniable attraction—Malcolm and Elle join forces when they discover a plot that could turn the tide of the war in the Confederacy's favor. Caught in a tightening web of wartime intrigue, and fighting a fiery and forbidden love, Malcolm and Elle must make their boldest move to preserve the Union at any cost—even if it means losing each other . . .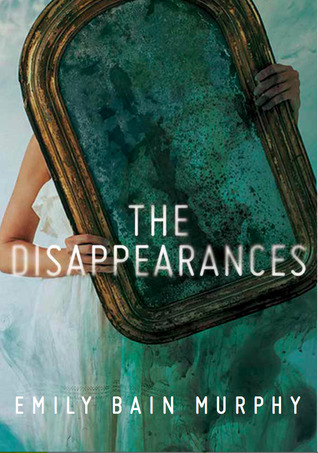 What if the ordinary things in life suddenly…disappeared?

Aila Quinn's mother, Juliet, has always been a mystery: vibrant yet guarded, she keeps her secrets beyond Aila's reach. When Juliet dies, Aila and her younger brother Miles are sent to live in Sterling, a rural town far from home--and the place where Juliet grew up.

Sterling is a place with mysteries of its own. A place where the experiences that weave life together--scents of flowers and food, reflections from mirrors and lakes, even the ability to dream--vanish every seven years.

No one knows what caused these "Disappearances," or what will slip away next. But Sterling always suspected that Juliet Quinn was somehow responsible--and Aila must bear the brunt of their blame while she follows the chain of literary clues her mother left behind.

As the next Disappearance nears, Aila begins to unravel the dual mystery of why the Disappearances happen and who her mother truly was. One thing is clear: Sterling isn't going to hold on to anyone's secrets for long before it starts giving them up.
Seventeen-year-old Bridget Sullivan is alone in Fall River, a city that sees Irish immigrants as nothing more than a drunken drain on society. To make matters worse, she's taken employment with the city's most peculiar and gossip-laden family—the Bordens. But Bridget can't afford to be picky—the pay surpasses any other job Bridget could ever secure and she desperately needs the money to buy her little sister, Cara, passage to the states. It doesn't hurt that the job location is also close to her beau, Liam. As she enters the disturbing inner workings of the Borden household, Bridget clings to these advantages.

However, what seemed like a straightforward situation soon turns into one that is untenable. Of course Bridget has heard the gossip around town about the Bordens, but what she encounters is far more unsettling. The erratic, paranoid behavior of Mr. Borden, the fearful silence of his wife, and worse still…the nightly whisperings Bridget hears that seem to come from the walls themselves.

The unexpected bright spot of the position is that Lizzie Borden is so friendly. At first, Bridget is surprised at how Lizzie seems to look out for her, how she takes a strong interest in Bridget's life. Over time, a friendship grows between them. But when Mr. Borden's behavior goes from paranoid to cruel, and the eerie occurrences in the house seem to be building momentum, Bridget makes the tough decision that she must leave the house—even if it means leaving behind Lizzie, her closest friend, alone with the madness. Something she swore she would not do.

But when Bridget makes a horrifying discovery in the home, all that she thought she knew about the Bordens is called into question…including if Lizzie is dangerous. And the choice she must make about Lizzie's character could mean Bridget's life or death.
Have you read any of these books? What are some of your favorite hidden gem/underrated books?