Hello everyone! *waves* These past few days I haven't felt like writing reviews... well, actually, I haven't felt like doing much of anything, so whining about making a list of books that disappointed me seemed like a splendid idea. After all, who doesn't want to hear me complain about their possible faves!? (Shh, don't contradict me on that, I know you're dying to read my list.)
I brought you 8 books that are/were incredibly popular and well-loved... but didn't work for me. WHICH SUCKS, TBH. Do you know that feeling when you pick something up that everyone loves, and then... you just don't? Sometime you have NO ONE to talk to about your feelings, because, hey, you're the black sheep here, YOU ARE ON YOUR OWN. But maybe you aren't! Maybe you'll find YOUR disappointments on this list, and so we can cry together over them (I hope?).
DISCLAIMER: I do not intend to hurt anyone's feelings by criticizing their faves, that is in no way my intention with this post. These are my opinions only, I don't expect anyone to bow to my judgement - I mean, would be cool, but.. god, just concentrate - so don't take my dislike for these books to heart. :)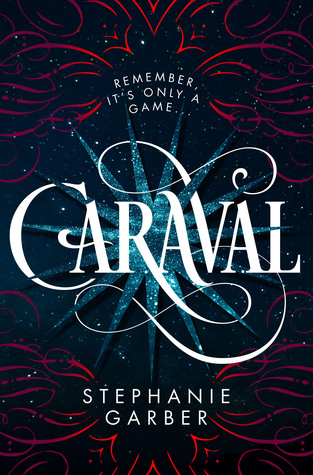 The first book, the very book that made me want to make this list, is

Caraval

. Now, this one received SO MUCH hype in the community before its publication. Seriously, Caraval was literally everywhere, if you were involved in the book blogging community you could not miss it.
And the reviews were very positive! People were calling it magical, unique and gorgeous. So, obviously, I wanted to pick it up... but, boy, was it a disappointment.
Sure, I rated the book 4 stars, which is really great, but I was still felt let down, thus it still made it onto this list. It wasn't very magical, nor was it unique, on the contrary, the story was pretty basic and the setting could have been more enchanting for sure, not to mention the characters or the romance. Also, perfect example of a book that would 1000% need trigger warnings. The cover and the blurb lead one to believe that this story will be lovely and magical -albeit, likely with a darker side - whilst there is absolutely no indication of some of the more disturbing scenes.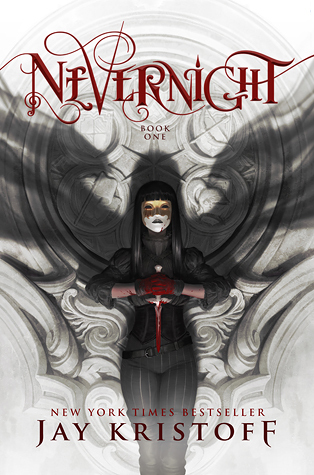 You guys,

Nevernight

is hands down one of the biggest disappointments on this list, receiving only 2 stars from me. Another book that was pretty much all over the community, although unlike Caraval, this one seemed to be more popular after it was published.
This book was all wrong, to be honest. The characters were awful, so damn boring and plain and just yuck, please, don't ever make me read the sequel. And, my god, the romance... why even was that necessary?? I'm just... I can't with Nevernight, it was a mess.
AND THOSE DAMNED FOOTNOTES, TAKE THEM AWAY FROM ME. This is just my preference, but they were hella annoying, so much so that I stopped reading them after just a few chapters in.
I have a whole review up on the blog in which I listed all my problems with the book, so head over there if you want to know more.
Okay, so this next one, I'm not going to write a lot about, because a) I'm tired of the Shadowhunter world itself, it's not necessarily this book, b) I'm happy the fans are getting more and they seem to like it, and c) Cassandra Clare has a shit ton of fans, AND YOU GUYS ARE SCARY, OK. I'm joking. But... really, don't murder me, please.
Now that that is out of the way, let me introduce my next disappointment,

Lady Midnight

. The truth is, I wasn't going to pick this book up, simply because I just wasn't interested in any more Shadowhunter stories. BUT the raving, full of fangirling reviews convinced me that I should, in fact, give this one a chance.
Unfortunately, I should have listened to my instincts with this one instead of following the hype like the sheep I can be. I didn't like anything in this one, and let's just leave it at that, because I really think this was my fault. I knew I shouldn't have read this... but I still did, so... in conclusion, I'm dumb. (Still 1 star, because, god dammit, I really didn't like any part of this.)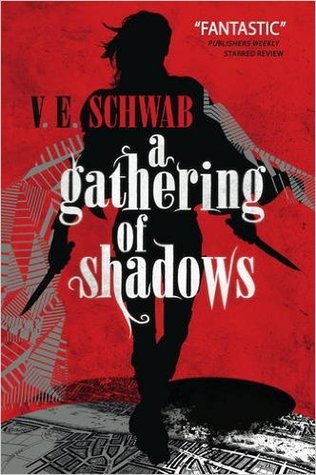 V. E. Schwab is a huge favorite in and out of the book blogging community, so if you like fantasy, chances are, you've read something by her. Yeah, she's THAT big. But.. her books rarely seem to work out for me. I really-really adored Vicious, seriously, one of my all time favorite reads of ever, but the rest were all kind of meh FOR ME. Don't be hurt by my opinion, I know her books work out for like, 95% of people, I'm just the black sheep here.
Anyhow, I have not one but two books by her here today, the first one is

A Gathering Of Shadows

, sequel to A Darker Shade of Magic. Before this one I'd been disappointed by the authors YA books but, like I mentioned, I truly loved Vicious. So, after enjoying the first Shades of Magic book, I convinced myself that I actually like Schwab's works, but only her Adult ones. Ahahaha, imagine the slap AGoS was after thinking this.
I was utterly bored throughout, and I'm sorry - like, you have no idea how sorry I am, I feel so excluded, please don't hate me - but I couldn't care less about Kell. Here, I said it. And Lila, god, she got on my nerves so much. And their chemistry was practically non-existent. I'm just... I so want to join in on the hype and love, but I can't. I couldn't even make myself pick up the third book. Two stars for this fan-favorite. *hides*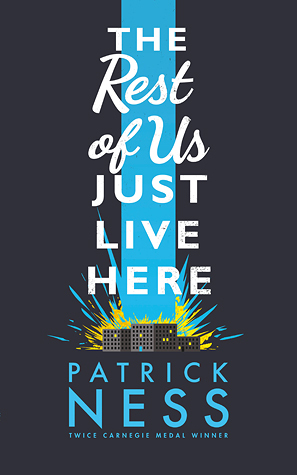 Patrick Ness, another huge favorite, seriously, seriously let me down with

The Rest of Us Just Live Here

. I adore A Monster Calls so damn much that just after that one book, Ness became one of my favorite authors. I wanted to read everything by him - still do! - but, as luck had it, the first book I picked up by him, The Rest of Us Just Live Here, was hella disappointing. So much so that I still haven't managed to read anything else by him.
I feel like, again, this might be a personal thing - but I didn't like the way the fantasy world and the "chosen ones" and the contemporary world and the MCs story mixed together. I KNOW THAT SOUNDS DUMB, because, hey, didn't I picked up the book for that? And, to tell you the truth, I'm not sure what I expected but I was let down. I feel like if it was only the main characters and their "normal" lives in the story, I'd have enjoyed the book a lot more. But then the whole concept would have been different, so this is just me being weird... Anyhow, still want to read more by Ness, and rated it 3 stars.
Oh my god, Emmy & Oliver, one of those books that was deemed cute, lovely and fun, but also emotional and heartbreaking by reviewers... one of those books that failed to resonate with me despite how excited I was for it.
See, this book did have the potential to be all of those things and more, but somehow it didn't. At least not in my opinion. I found the characters terribly generic and boring... also, so so so plain on page. I wasn't able to get close to either one of them, and thus, it was impossible for me to ship their romance, which was like, the main plot, so I was pretty much fucked at this point. BUT, I still rated it 3 stars, because it is a fine book. Not exactly revolutionary, but a quick read that is said to be cute by the majority of the reviewers.
Ah, here we have the second Victoria Schwab novel that didn't work for me:

This Savage Song

. Now, this baby here was one of my biggest disappointments of last year... so what went wrong? Well, just about everything.
Whilst the story idea was very imaginative, I quickly got bored. I don't usually mind being fed information slowly, but when you do it THIS slowly, without giving me something to hold onto in the first few chapters... I get mad. The characters weren't exactly great either - the concept of a girl who's a monster inside (or so she wants to be), and the monster boy who just wants to be normal and is lovely sounded awesome, but the way it was presented was boring. I think that's about all I'll say, because I just really wasn't into this, but I know many of you were, and I hate nitpicking other's faves, so.
As for my rating, this was a DNF, I just couldn't.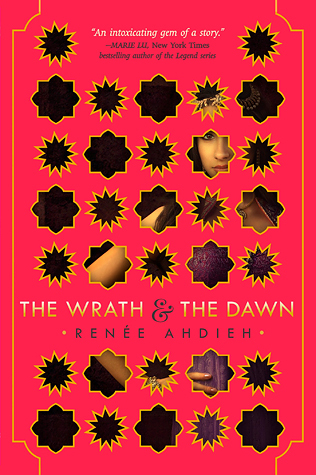 Oh, hello my old friend,

The Wrath and the Dawn

, legit one of the few books I've ever DNF-ed AND still rated. I usually feel like that's unfair, but with this one... it's not.
This one received so much love and appreciation... but its ending was said to be heartbreaking. So, the smart-cookie that I am, I decided to wait until the sequel came out and read them back to back. SEE HOW HOPEFUL I WAS. TW&TD was said to have everything I think a book needs - a diverse cast, lots of food description, gorgeous setting and dresses, even more gorgeous writing, a badass heroine and shippable (yep, that IS a word) romance.
BUT WHERE WAS THE LAST THREE, may I ask. I didn't like the writing or the heroine - to be honest, any of the characters - but what made me DNF this was the rape scene. I'm sorry, but I didn't start a YA novel, aimed at TEENS to contain a """hero""" who rapes our heroine, for it to be fucking brushed under the fucking table. FUCK NO. I just... I can't. I did some research to see if this is ever addressed in the book, and found that it isn't, not really, which is when I put it down and gave my copies away. I'm not sure why this isn't being called out more... am I overreacting? I'm not sure, I don't think so. Rape culture is horrific as it is, I don't think we needed a "love story" that essentially started with rape.
Have you read any of these books? What did you think about them? DON'T TELL ME I'M ALONE WITH MY DISLIKE. *cries*