Hello everyone!! A few days ago I was browsing through what I've read so far this year and found that many-many titles that I absolutely adored are quite underrated. I thought back to how perfect each of these books were, how complex and diverse the characters are and how freaking well-written the story is, and I got so damn mad, because less than 5000 Goodreads ratings is NOT what they deserve. No way. Nuh-huh.
I figured, as a book blogger/reviewer, the least I can do is try to convince you all to give these titles a chance, because they and their authors sure as hell deserve to be supported. So, without further ado - let me present the 8 most underrated DIVERSE books I've read in 2017 so far.
WARNING:
This post contains heavy fangirling and flailing. Expect to be convinced to pick up all these titles. Read at your own risk.
TRADE ME by Courtney Milan
- NA romance where the MCs, one poor, one wealthy, trade lives for three months
-
Tina is Chinese-American (#ownvoices), Blake deals with an eating disorder
-
THERAPY POSITIVE
- explores different social and economic backgrounds + different family dynamics
- parents aren't perfect, nor are they demonized - they are humans, they make mistakes
- hilarious dialogues and HOT chemistry between the characters
- book 2,
Hold Me
, is about Maria, Tina's best friend who's transgender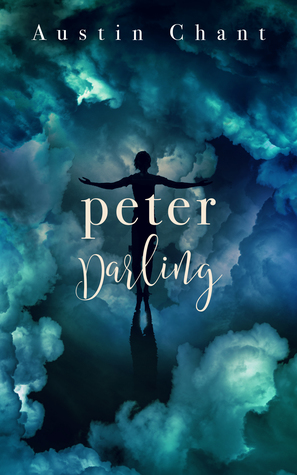 -
#ownvoices
NA Peter Pan retelling (novella) of my dreams where Peter is a trans, gay boy who happens to fall for his mortal enemy Captain Hook
- these characters will melt your heart, then break it, but, don't worry, they put it right back together
- Neverland is a weird and creepy place, maybe worse than ever before, because it really fucks with the characters' head
- Austin Chant has another #ownvoices novella called Coffee Boy out, GO READ THAT, TOO.
- Seriously, support this author, he's absolutely fantastic and deserves more recognition!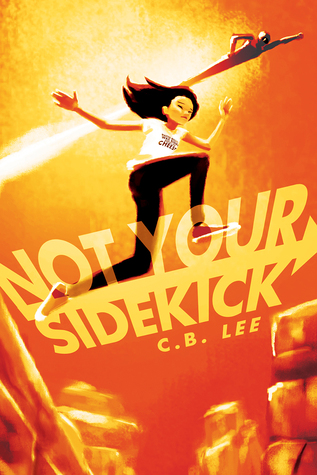 - YA Sci-Fi where neither the superheroes nor the villains are what they seem to be
- so so SO cute F/F romance
- Jess is a Chinese-Vietnamese girl who's also openly bisexual #ownvoices
- kickass group of friends and supporting/wonderful parents
- next book is about one of Jess's best friends, Bells, a trans boy who changes his hair color as often as possible. IS THAT NOT AWESOME.
- NA, Contemporary novella
- cute F/F romance
- pansexual main character with lesbian, Filipina love interest
- literally the definition of #girlpower - girls supporting girls all around
- MC works in a bookshop AND MEETS HER LOVE INTEREST THERE #goals
- MC is undecided about her future, aka she's MANY of us
- YA, Historical Fiction, Coming of Age
- set during the 70s when a serial killer, Son of Sam, kept the city of New York in fear
- #ownvoices latina rep
- A+ friendship, Nora and her best friend are FIERCE together
- all about going for what YOU want
- some inclusion of feminism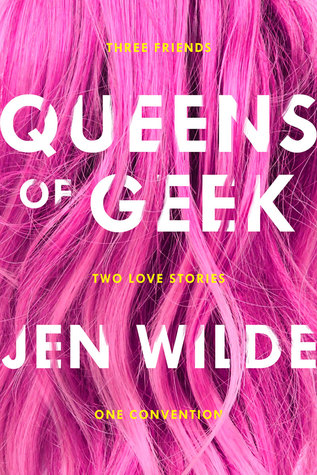 - YA Contemporary that takes place at a book convention
- SO MANY NERDY CHARACTERS OMG
- 2 narrators - Charlie (Chinese, bisexual) and Taylor (fat and on the Autism spectrum) as they find new/old love AND ARE SUPER-CUTE WHILE DOING THAT
- problematic behavior is called out
- #ownvoices autistic and bi rep
- YA Thriller where the MC's little sister is a psychopath, and he's trying to keep her in line
- VERY diverse list of characters - Korean-American characters, lesbian character, gender-fluid character, African-American love interest who has two mothers
- Che is such a realistic teen boy, not perfect AT ALL, he was so so cute and could get really emotional and had acne and was just clueless at times
- Che and his love interest are kickass boxers, and she's actually better and I loved that + the description of boxing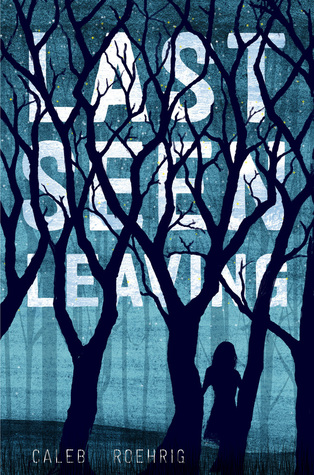 LAST SEEN LEAVING by Caleb Roehrigh
- YA Mystery where the MC's ex-girlfriend disappears and he does his best to uncover the truth
- #ownvoices gay rep with THE CUTEST ship
- GREAT, all around supporting parents
- a lot more complex plot than you'd expect at first, the stakes get SO high by the end, seriously A+ build-up
- humorous at many parts
Have you guys read any of these books? What did you think?
If you haven't read any of these yet, WHAT ARE YOU DOING WITH YOUR LIFE?? Give these a chance and then come back and tell me how much you enjoyed them!