"You don't need to fit yourself into what society tells us a girl should be. Girls can be whoever they want."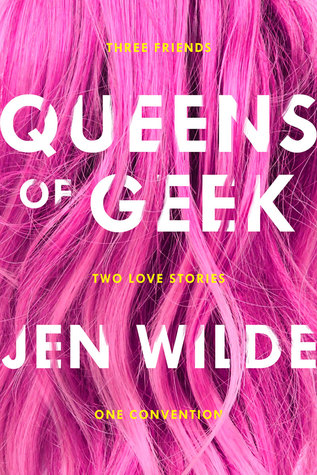 When BFFs Charlie, Taylor and Jamie go to SupaCon, they know it's going to be a blast. What they don't expect is for it to change their lives forever.

Charlie likes to stand out. SupaCon is her chance to show fans she's over her public breakup with co-star, Reese Ryan. When Alyssa Huntington arrives as a surprise guest, it seems Charlie's long-time crush on her isn't as one-sided as she thought.

While Charlie dodges questions about her personal life, Taylor starts asking questions about her own.

Taylor likes to blend in. Her brain is wired differently, making her fear change. And there's one thing in her life she knows will never change: her friendship with Jamie—no matter how much she may secretly want it to. But when she hears about the Queen Firestone SupaFan Contest, she starts to rethink her rules on playing it safe.
You guys, this book, this book... it was very different from what I initially expected. Sure, it was cutesy and lovely, but also complex and well-written and so much more meaningful than I thought it'd be. Basically, I was being dumb and judgmental AND I'M SORRY ABOUT THAT. *hides in shame*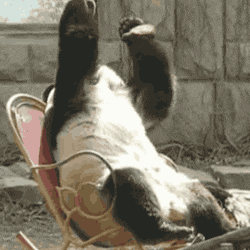 I was partly right, though, because Queens of Geek? It was pure magic! It was full of glitter and wonder and all the adorable stuff in the world, and the geekiness of it all made me beam from start to finish. The characters were relatable and cool as hell, and the setting, SupaCon (basically, ComicCon), was totally cool and intriguing. As someone who lives in a small country I could 1000% appreciate getting a good look at an event like that, because, sadly, I have little chance of ever visiting something so grand. Also, a unique thing about this novel is that, thanks to the alternating point of view, we were able to see both the actual event and the behind the scenes stuff, which was FUN.
Queens of Geek is one of the most diverse novels I've ever read, with spectacular representation.
Charlie - a bisexual and Asian youtuber and actress - and Taylor - an autistic overweight and hella confident blogger - narrated the book, and, damn, were their point of views well-written! I felt everything they did and was completely enhanced by the incredible atmosphere of SupaCon, just as much as they were.
"To the girl who hid in the shadows and tried to body-shame me, I'm sorry you thought that was a good use of your time and energy. I hope you find happiness within yourself. You deserve that. We all do."
The characters' their
geekiness and excitement made my heart melt into a puddle. AND DON'T EVEN GET ME STARTED ON THE SHIPS, BECAUSE I'LL PASS OUT FROM ALL THE SWEETNESS. We followed Charlie as she was trying to tolerate her horrible ex-boyfriend,
while meeting with Alyssa Huntington, and trying to stay calm, even though Alyssa is her HERO and she has the biggest crush on her. Their relationship - albeit on the insta-love side - was über-cute. One of the cutest romances of the year, to be exact.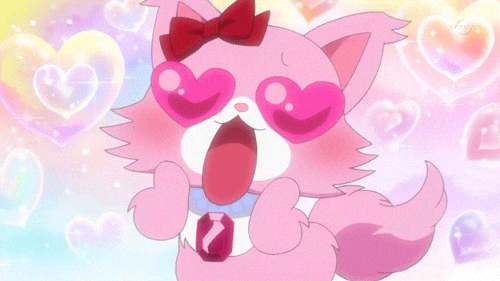 And Taylor and Jamie? Let me cry some happy tears, because these two have the kind of adorkable relationship that nerds and geeks all around the world would die for. They fangirled/fanboyed together and supported each other and were just so so SO perfect for each other that it baffles me they hadn't got together sooner. BUT ALSO - and this goes for Alyssa and Charlie, as well - how cool would it be to find love at a BookCon??
"I'll never be able to control what other people think. It's not my job to convince others of who I am. My only job is to be who I am. All I can do is find what makes me happy, and live it."
HUGE kudos to the author for creating totally realistic, yet adorable characters and story. Also, this had ALL the positivity - anytime someone was shamed for something or someone was being rude, they were CALLED OUT.
I'm just.. I have SO MANY FEELINGS. Basically, I want to shove this into everyone's face.
The realization of the story: 4/5