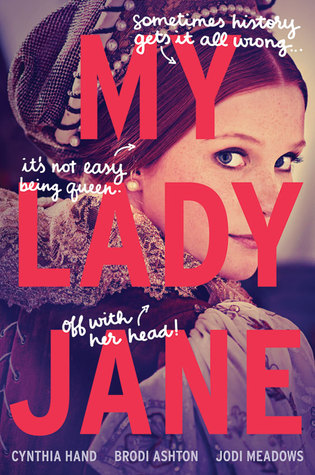 The comical, fantastical, romantical, (not) entirely true story of Lady Jane Grey. In My Lady Jane, coauthors Cynthia Hand, Brodi Ashton, and Jodi Meadows have created a one-of-a-kind fantasy in the tradition of The Princess Bride, featuring a reluctant king, an even more reluctant queen, a noble steed, and only a passing resemblance to actual history—because sometimes history needs a little help.

At sixteen, Lady Jane Grey is about to be married off to a stranger and caught up in a conspiracy to rob her cousin, King Edward, of his throne. But those trifling problems aren't for Jane to worry about. Jane is about to become the Queen of England.
Welcome to Stranje House.

It's 1814. Napoleon is exiled on Elba. Europe is in shambles. Britain is at war on four fronts. And Stranje House, a School for Unusual Girls, has become one of Regency England's dark little secrets. The daughters of the beau monde who don't fit high society's constrictive mold are banished to Stranje House to be reformed into marriageable young ladies. Or so their parents think. In truth, Headmistress Emma Stranje, the original unusual girl, has plans for the young ladies—plans that entangle them in the dangerous world of spies, diplomacy, and war.

After accidentally setting her father's stables on fire while performing a scientific experiment, Miss Georgiana Fitzwilliam is sent to Stranje House. But Georgie has no intention of being turned into a simpering, pudding-headed, marriageable miss. She plans to escape as soon as possible—until she meets Lord Sebastian Wyatt. Thrust together in a desperate mission to invent a new invisible ink for the English war effort, Georgie and Sebastian must find a way to work together without losing their heads—or their hearts…
3 REASONS TO READ
My Lady Jane
by Cynthia Hand, Jodie Meadow, Brodi Ashton
IT'S SO.DAMN.FUNNY
Confession: before picking up My Lady Jane I've all but given up on humorous, full of nonsense books. I mean, it's not like I've tried that many of them to begin with, but the ones I did were anything but funny, so I thought this type of novel wasn't for me. BOY, WAS I WRONG, clearly, I've been picking up the wrong humorous books all this time.
Instead of giving me the I'm-trying-too-hard-to-make-you-laugh vibe like, say, Rebel Belle did, My Lady Jane was a delightful little book that made me beam like crazy most of the time and that made me laugh out loud many times. I was reading it on the train, so, yep, embarrassing as hell.
"Dearest Jane, Sorry I made you marry a horse. Your father-in-law is trying to kill me. Send help."
THE CHARACTERS FORM A LOVABLE BUNCH OF WEIRDOS
Sure, sure, they are extraordinary people - rulers and shapeshifters and whatnot, but they are just like normal people. They are clumsy and indecisive and shy and they don't always know what the right thing to do in any given situation is, but they try, they change and they all develop so so SO much by the end. *flails*
I loved everyone - besides the villains, of course - but Jane was definitely my favorite with her utter and unconditional love for book. I mean, she'd rather have the most uncomfortable journey ever, than a) leave her books at home, or b) let them be damaged in any way. ISN'T THAT ALL OF US??
"He wanted to tell her she'd have more room if she'd just get rid of her books, but he supposed that in her case, it would be like telling a mother she'd have more room if she threw out her children."
(Although, the fact that none of them wants to become king/queen? WUT EVEN. I'd be all over the throne of England - though, truth to be told, only if I get to keep my head and not be poisoned and shit. I mean, ruling over the whole world would be much more satisfying, but you have to grab onto the next best things, right?)
THE ROMANCE IS FREAKISHLY ADORABLE
"I know I'm not inspiring much confidence at this point, but there's something else I thought I'd bring up." She lifted her eyes to him. "I love you more than I love books."
I seriously didn't know what to expect in the romance area
when going into My Lady Jane, because it seemed to not take anything seriously, so, I thought, the romance would be very silly and totally impossible to care about. Well, I couldn't have been further from the truth, because the couples in the novel were SO ADORABLE. And, no, the romance isn't exactly the central theme, but it's incredibly well-done - Jane and G. are one of the shippiest ships out there, I swear.
❤️❤️❤️❤️❤️
3 REASONS TO READ A School for Unusual Girls
GEORGIE IS A FREAKING COOL SCIENTIST
I loved that she was basically the best in what she was doing - she had Sebatian to work with, but she was the one who had the skill to create an invisible ink. That said, it wasn't easy for her - on the contrary, she's been working and researching how to craft something like this for the longest time. It was such a beautiful moment when she... oops, SPOILERS, you guys should pick the book the hell up and find it out for yourselves. ;)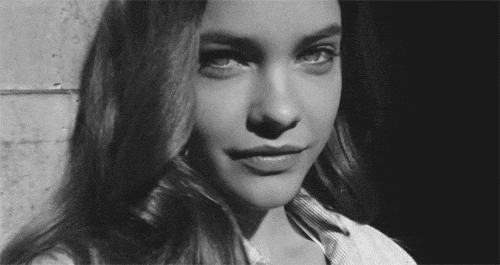 THE GIRLS' FRIENDSHIP IS TO DIE FOR
Georgie is the new girl to arrive, so she isn't immediately best friends with everyone - that'd be awfully fake and unrealistic - but she develops a meaningful, sister-like friendship with all the girls soon. They form such a strong and badass unit, and it's completely obvious that they will fight for each other if there's ever a situation in which that becomes necessary.
EUROPEAN POLITICS AREN'T CONFUSING OR BORING
I dislike history - sure, it's interesting (somewhat), but I hate having to remember dates and names and all that shit I always confuse in my head. I grew to like Historical Fiction, but I usually stay away from those books that have lots of politics in them, because I hate being a confused potato. I've had enough of that in History classes, thank you very much.
Now, A School for Unusual Girls has more politics than my usual reads which had me worried, but it's SO well-written that I didn't care one bit. The story wasn't confusing, much less boring - I was invested in the plot from start to finish and I never ever felt lost.
"Some people speak with honey and intend to serve us poison."
FINAL RATING:
💜💜💜💜
Question time!
Have you read any of these novels? Do you like historical fiction, or not very much? What is your favorite historical fiction novel?