Hello everyone!
I'm really pumped for today's Top Ten Tuesday
(a weekly meme hosted by
The Broke and the Bookish
)
topic, because it's all about short and/or quick reads. I'm always on the look out for such novels, as they are immensely helpful when I feel like I'm going into or coming out of a reading slump. So much so that a few weeks ago I wrote post about short as heck novels that
will
help you get out of a reading slump. And the best thing about that post? All those books are less than 300 pages long, SO YAY, they're truly short as heck. CHECK IT OUT HERE.

End of promo, for sure.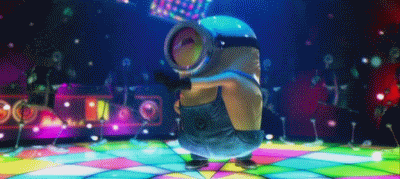 So, as I've already done something concerning short books, I'm going to scream about ten books that were totally unputdownable - I mean, I may not have read all these novels in one seat, because #reality (meh) forced me to take breaks, BUT they are books that I definitely WANTED to read in one seat. SO, they totally count, okay?
Let me introduce you some the most unputdownable books of EVER.
My picks are in NO particular order! Click on the covers to head over to the novels' Goodreads pages.
IN THE SHADOW OF BLACKBIRDS
YA Historical Fiction, Mystery, Paranormal

You guys know I could be mentioning ANYTHING by her, right? But in case you didn't know - she's one of my all time favorite authors.

Takes place around the end of World War I in the US, after the Spanish Influenza broke out = dark atmosphere

The characters are so well-written they come right off the pages - AND THEIR PAIN AND FEAR WERE MY PAIN AND FEAR

Super-heartbreaking, but also hopeful and beautiful and, gah, just READ IT AND SEE

The mystery is AWESOME - incredibly hard to guess ahead of time what the heck happened there
SIMON VS. THE HOMO SAPIENS AGENDA
YA, Contemporary Romance

DIVERSITY

Simon = cutest, wittiest, most sarcastic MC of ever. I WANT A SIMON IN MY LIFE.

Incredibly lovely romance that will make you beam like your life depended on it (yep, that's a thing)

Totally awesome supporting cast with the characters having THEIR OWN STORIES. Woah, so rare, I know.
KILLING SARAI & REVIVING IZABEL
New Adult, Suspense, Romance

Yes, I'm cheating, these are TWO distinct books, but they work so fine together, giving you a closed ending and all, so.

Kings and queens among morally grey characters, for sure.

WILL punch you right in feels.

But also will make you root for the characters, because even the darkest of them are so complex and lovely (or it could be that I'm just twisted as fuck).
AN ANQUIRY INTO LOVE AND DEATH
Adult, Historical Fiction, Mystery, Romance, Paranormal - damn, so many sub-genres

Literally could be mentioning any of her novels right now, because she's THAT good of a writer. This is my favorite by her, though.

the mystery is SO LAYERED, truly well-written and will fuck you up.

THERE ARE GHOSTS?? WHO DOESN'T WANT GHOST STORIES.

the MC is so amazing omg, she has a goal in life and she will let no man screw that up for her, not even if she's totally fallen for them. *flails*
A LIST OF CAGES
YA, Contemporary - trigger warning for physical and mental abuse

diversity - Adam has ADHD, Julian has dyslexia

incredibly heartbreaking, yet super-heartwarming

one of the most perfectly written alternating point of views of all time

the characters are precious cinnamon rolls, ALL of them - and Adam's mom will kick anyone's ass who dares to hurt her son

READ MY REVIEW TO LEARN MORE
JANE STEELE
Adult, Historical Fiction, Mystery, Romance

sort of a Jane Eyre retelling, but Jane Eyre (as in the book) does exist in the world

the main character will (literally) kill anyone who's a) hurting her, or b) hurting someone she cares about. YOU GO, GIRL.

the supporting cast is fantastic

I dig the romance - especially the closer we got to the ending.
THE DIABOLIC
YA, Science Fiction, Dystopia

the main character is the fiercest person ever - so so SO badass

the relationship between the girls is just too amazing

I actually loved the romance A LOT, though both characters are on the morally gray side, SO it might not work for everyone, but I for one decided they are one of my OTPs. *shrugs*

MIND GAMES, MIND GAMES EVERYWHERE
SWEET MADNESS
by Trisha Leaver and Lindsay Currie
YA, Mystery, Historical Fiction - IT ACTUALLY RETELLS AN ACTUAL CRIME, so yay for that

I just flew through the story, because I NEEDED to know what was going to happen and who done it

the setting was so well-done - super-duper creepy and just a place no one wants to live at, BUT THE MC WORKED THERE, SO SHE HAD TO

Umm, the resolution was a bit... dumb?? But I LIKED the twist a lot, just... IDK, there are some things there that I felt like would be quite obvious to the police. OH WELL.
STALKING JACK THE RIPPER
YA, Historical Fiction, Mystery

retelling of Jack the Ripper!! How cool!!

The MC was fairly awesome - smart and strong and persistent, so so SO persistent

The romance was AH-MA-ZING, I tell you. You're going to ship these two with all your heart, because they are the cutest couple ever. WHERE'S THE SEQUEL? I need more of them right this second.

I did solve the mystery really early on, though *sad face* BUT the rest definitely made up for that.
CINDER & ELLA
YA, Contemporary, Romance

GUUUUYS, THIS WAS SO GOOD. You go into it thinking this is a cute novel, but the emotional punches?? Nearly toppled me. Such a heartbreaking story that will glue the shattered pieces of you heart back together by the end.

The romance was ADORABLE - two characters with rather different lifestyles, BUT THEIR NERDY-NESS CONNECTS THEM. And they were so so SO lovely together, they made me want to cry all the happy tears.

I was so scared it was going to be angsty, but the author managed to avoid going onto that root, instead problems arose and were solved fairly quickly - which I LOVED, because it didn't over-dramatized the plot.

THERAPY-POSITIVE, need I say more.
WHAT ARE THE MOST UNPUTDOWNABLE BOOKS IN YOUR OPINION?
LEAVE A LINK TO YOUR TTTs!