Hey everyone! It's been quite some time since Ruzi and I created a new releases post, and we were pretty okay with that until I got the sudden urge to scream and flail about some über-exciting books being published in March, so here I am, dragging Ruzi along with me. However, this doesn't mean that we're bringing back our monthly release posts, because we're lazy as fuck, so WHO KNOWS how we'll feel about making a similar post next month.
In this post we have 4 releases to show you that we're just super-duper-excited for, and we added some of our thoughts and hopes for these novels too because since you're here you might as well stay for a bit longer and listen to us spout nonsense...some more, that is. The covers lead to Goodreads. HAVE FUN READING OUR POST!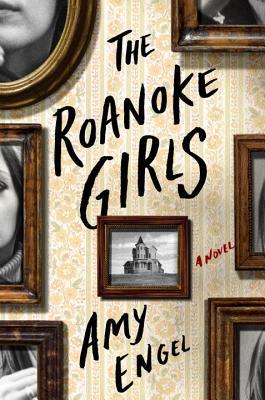 Roanoke girls never last long around here. In the end, we either run or we die.

After her mother's suicide, fifteen year-old Lane Roanoke came to live with her grandparents and fireball cousin, Allegra, on their vast estate in rural Kansas. Lane knew little of her mother's mysterious family, but she quickly embraced life as one of the rich and beautiful Roanoke girls. But when she discovered the dark truth at the heart of the family, she ran fast and far away.

Eleven years later, Lane is adrift in Los Angeles when her grandfather calls to tell her Allegra has gone missing. Did she run too? Or something worse? Unable to resist his pleas, Lane returns to help search, and to ease her guilt at having left Allegra behind. Her homecoming may mean a second chance with the boyfriend whose heart she broke that long ago summer. But it also means facing the devastating secret that made her flee, one she may not be strong enough to run from again.

As it weaves between Lane s first Roanoke summer and her return, The Roanoke Girls shocks and tantalizes, twisting its way through revelation after mesmerizing revelation, exploring the secrets families keep and the fierce and terrible love that both binds them together and rips them apart.
Release date: March 7th
Veronika/Why am I interested: I've always been intrigued by stories centering around family secrets and mysteries - especially of the dark kind - but I honestly don't think I read any that was anywhere near as thrilling as I hoped it'd be. Considering how much love the authors debut YA series, The Book of Ivy received, I strongly believe The Roanoke Girls will live up to my expectations.
A vibrant, edgy, fresh new YA voice for fans of More Happy Than Not and Simon vs. the Homo Sapiens Agenda, packed with interior graffiti.
When Julia finds a slur about her best friend scrawled across the back of the Kingston School for the Deaf, she covers it up with a beautiful (albeit illegal) graffiti mural.
Her supposed best friend snitches, the principal expels her, and her two mothers set Julia up with a one-way ticket to a "mainstream" school in the suburbs, where she's treated like an outcast as the only deaf student. The last thing she has left is her art, and not even Banksy himself could convince her to give that up.
Out in the 'burbs, Julia paints anywhere she can, eager to claim some turf of her own. But Julia soon learns that she might not be the only vandal in town. Someone is adding to her tags, making them better, showing off—and showing Julia up in the process. She expected her art might get painted over by cops. But she never imagined getting dragged into a full-blown graffiti war.
Told with wit and grit by debut author Whitney Gardner, who also provides gorgeous interior illustrations of Julia's graffiti tags, You're Welcome, Universe introduces audiences to a one-of-a-kind protagonist who is unabashedly herself no matter what life throws in her way.
Release date: March 7th
Ruzaika/Why am I interested: Diversity, obviously. This book sounds so brilliantly diverse- it features a deaf, Indian MC who has two moms. A lot of the book also seems to focus on street art, which is not something we get to see all that much in YA, so I'm very curious to see how the author has woven this into the story. There has been some good hype about this book so far, and the few reviews I've come across are very encouraging too, so I have high, high hopes pinned on this!
From the multi-award-winning author of Aristotle and Dante Discover the Secrets of the Universe comes a gorgeous new story about love, identity, and families lost and found.
Sal used to know his place with his adoptive gay father, their loving Mexican-American family, and his best friend, Samantha. But it's senior year, and suddenly Sal is throwing punches, questioning everything, and realizing he no longer knows himself. If Sal's not who he thought he was, who is he?
This humor-infused, warmly humane look at universal questions of belonging is a triumph.
Release date: March 7th
R/Why am I interested: I've heard so much about this author and his pevious book, Aristotle and Dante Discover the Secrets of the Univers, and it has been on my TBR for quite some time now- so I will, of course, read that one first before getting my hands on this, but I still am really excited about this because it sounds really, really good- very diverse, own voices, so why not? That said, I did kinda hear this was problematic? I'm not very sure how or why, so if you know anything, do please give me a heads up!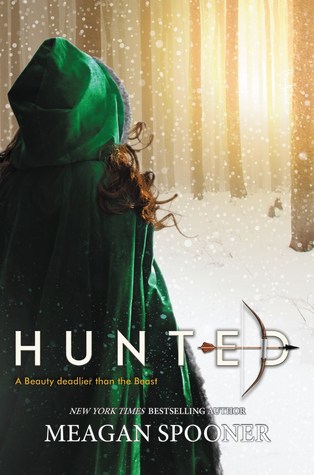 Beauty knows the Beast's forest in her bones—and in her blood. Though she grew up with the city's highest aristocrats, far from her father's old lodge, she knows that the forest holds secrets and that her father is the only hunter who's ever come close to discovering them.

So when her father loses his fortune and moves Yeva and her sisters back to the outskirts of town, Yeva is secretly relieved. Out in the wilderness, there's no pressure to make idle chatter with vapid baronessas…or to submit to marrying a wealthy gentleman. But Yeva's father's misfortune may have cost him his mind, and when he goes missing in the woods, Yeva sets her sights on one prey: the creature he'd been obsessively tracking just before his disappearance.

Deaf to her sisters' protests, Yeva hunts this strange Beast back into his own territory—a cursed valley, a ruined castle, and a world of creatures that Yeva's only heard about in fairy tales. A world that can bring her ruin or salvation. Who will survive: the Beauty, or the Beast?
Release date: March 14th
V/Why am I interested: Beauty and the Beast retellings are MY LIFE, no joke. I mean, I love all kinds of retellings, but as Beauty and the Beast was my favorite childhood movie its retellings will always and forever be some of my most anticipated ones. (On a side note, I'm so excited about slash afraid of the live action Disney movie, especially after the boring mess Cinderella was. FINGERS CROSSED THIS WILL BE BETTER.) Hunted sounds even more delicious than any other retelling of Beauty, because it's written by Meagan Spooner, co-author of the Starbound series. Now, Amie Kaufman (the other author) has already released some wonderful books after Starbound - namely, Illuminae and Gemina - SO IT'S NOW MEAGAN'S TURN TO SWEEP ME OFF OF MY FEET. I'm seriously rooting for her.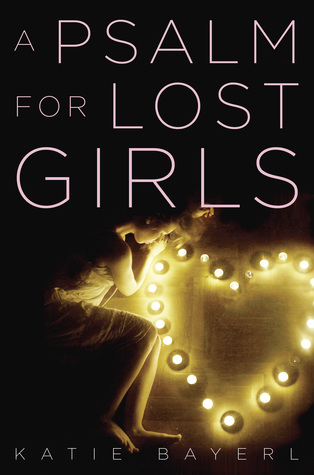 Tess da Costa is a saint — a hand-to-god, miracle-producing saint. At least that's what the people in her hometown of New Avon, Massachusetts, seem to believe. And when Tess suddenly and tragically passes away, her small city begins feverishly petitioning the Pope to make Tess's sainthood official. Tess's mother is ecstatic over the fervor, while her sister Callie, the one who knew Tess best, is disgusted - overcome with the feeling that her sister is being stolen from her all over again.

The fervor for Tess's sainthood only grows when Ana Langone, a local girl who's been missing for six months, is found alive at the foot of one of Tess's shrines. It's the final straw for Callie.

With the help of Tess's secret boyfriend Danny, Callie's determined to prove that Tess was something far more important than a saint; she was her sister, her best friend and a girl in love with a boy. But Callie's investigation uncovers much more than she bargained for: a hidden diary, old family secrets, and even the disturbing truth behind Ana's kidnapping.
Release date: March 14th
V/Why am I interested: WHERE SHOULD I EVEN START. First thing first, the sibling relationship sounds absolutely awesome in this one. I mean, Callie, instead of moaning about her sister's passing, puts down her feet and tries to do what she thinks her sister would want? I'M ALL FOR THAT. Also, mystery? YESS. Plus, I feel like the whole "let's make someone sound like a saint after they die" bullshit is what people usually do. Obviously, not to this extent, but I can't be the only one who finds it distasteful when everyone suddenly forgets the faults and mistakes of someone who died. I, for one, would totally want people to remember what a pain in the ass I could be, because my imperfections - not that there are many *flips hair* - are what make me who I am. But maybe I'm wrong to think this? Tell me how you feel about this topic in the comments.
Anyhow, that said, I'm just not quite sure this is a "me" book, ya know? So maybe I'll wait until some trusted reviewers take their time to write about it, and see if it's for me, or nah.
Sixteen-year-old Anna Arden is barred from society by a defect of blood. Though her family is part of the Luminate, powerful users of magic, she is Barren, unable to perform the simplest spells. Anna would do anything to belong. But her fate takes another course when, after inadvertently breaking her sister's debutante spell—an important chance for a highborn young woman to show her prowess with magic—Anna finds herself exiled to her family's once powerful but now crumbling native Hungary.

Her life might well be over.

In Hungary, Anna discovers that nothing is quite as it seems. Not the people around her, from her aloof cousin Noémi to the fierce and handsome Romani Gábor. Not the society she's known all her life, for discontent with the Luminate is sweeping the land. And not her lack of magic. Isolated from the only world she cares about, Anna still can't seem to stop herself from breaking spells.

As rebellion spreads across the region, Anna's unique ability becomes the catalyst everyone is seeking. In the company of nobles, revolutionaries, and Romanies, Anna must choose: deny her unique power and cling to the life she's always wanted, or embrace her ability and change that world forever.
Release date: March 14th
V/Why am I interested: If you're from a country that's rarely or never represented in books (by foreign authors), you might understand my happiness over a YA, Fantasy novel SET IN HUNGARY. It's funny, because I don't even like living in Hungary all that much?? NO OFFENSE TO ANYONE WHO DOES, OK. But it's still super-exciting to see my home country being a setting of an awesome sounding book. Plus, the places it'll take place or some of the most beautiful parts of Hungary, in my opinion.
Unfortunately, many-many reviewers really didn't like this one *sobs* - I don't even know what problems to expect, because I refuse to read any reviews. I'm already scared I'll might hate it, SO DON'T TELL ME WHY IT SUCKS, OK?
Gauri, the princess of Bharata, has been taken as a prisoner of war by her kingdom's enemies. Faced with a future of exile and scorn, Gauri has nothing left to lose. Hope unexpectedly comes in the form of Vikram, the cunning prince of a neighboring land and her sworn enemy kingdom. Unsatisfied with becoming a mere puppet king, Vikram offers Gauri a chance to win back her kingdom in exchange for her battle prowess. Together, they'll have to set aside their differences and team up to win the Tournament of Wishes—a competition held in a mythical city where the Lord of Wealth promises a wish to the victor.
Reaching the tournament is just the beginning. Once they arrive, danger takes on new shapes: poisonous courtesans and mischievous story birds, a feast of fears and twisted fairy revels.
Every which way they turn new trials will test their wit and strength. But what Gauri and Vikram will soon discover is that there's nothing more dangerous than what they most desire.
Release date: March 28th
R/Why am I interested: I had really, really high hopes for the author's debut, The Star Touched Queen, which might be why I wasn't all that happy with it, but it still was very imaginative and unique, and the author's writing was absolutely gorgeous. So, while I'm not having too high hopes for this, I still am sufficiently excited- I mean, just look at that cover and the blurb!
Have you read any of these books? What are some of your most awaited March Releases?