Here's a hello and a smile to all of you little muffins. *beams* Why am I so ecsatitc? IDK... oh wait, MAYBE BECAUSE THERE'S FINALLY A CHANCE FOR ME TO SCREAM ABOUT SOME MASSIVELY AND UNFAIRLY UNDERRATED BOOKS I'D DIE FOR. *takes calming breath*
Wait, what are you saying? Oh yeah, that... sure, technically speaking I could do that in every single post, but now I have actual motivation thanks to this week's Top Ten Tuesday (weekly meme hosted by The Broke and the Bookish) topic. So huge thanks to whoever came up with this topic - you rock.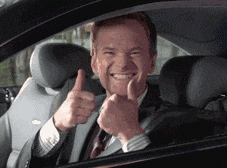 We could argue for days about which books are underrated, as that's a pretty subjective word, but I'd rather just shove these beauties into your face now and argue about their underratedness (totally a word) later.
By the way, I've read all of these titles in 2016 & you should too!! Well, not in 2016, obviously, because time travel doesn't exist - bummer, I know - but in 2017 for sure. For the sake of easing your task of adding these to your TBR list, all covers lead to Goodreads. Thank me later when you're furiously adding these awesome-sauce titles to your wishlist. *flips hair*
Yesternight

by Cat Winters
(review)
adult mystery spiced up with some paranormal aspects

incredibly atmospheric writing

morally gray, super-well crafted characters

stands up for women's rights big time

yet, it only has 351 ratings right now - HELP IT GET MORE RECOGNITION, OK?
The Dead Girls of Hysteria Hall

by Katie Alender
ya mystery, thriller, horror

the ominous atmosphere is spot on

has one of the most realistic teen heroines ever

manages to give me the chills and the feels at the same time #whatisthissorcery

yet, it has little more than 3000 ratings on Goodreads... booo :(
Under-Rose Tainted Skies

by Louise Gornall
ya about a young girl living with agorophobia and OCD

romance doesn't magically cure MC's mental illness (I know, so surprising)

adorable romance that has all the awkwardness of first love

kickass mother-daughter relationship

SO FEW RATINGS FOR SUCH A MAGNIFICENT NOVEL (though it's just been published in the US, so I have hope)
Frozen Charlotte

by Alex Bell
ya, horror

teeny tiny dolls have never been creepier

that twist, though

interesting and well-made supporting cast

takes place in Scotland

literally just a few more than 1000 ratings - WUT EVEN
The Female of the Species

by Mindy McGinnis
ya contemporary, thriller

the perfect blend of genres

there's never been a more honest book about rape culture #fact

realistic, unique, badass characters who deal with tons of shit in their lives

has less than 3000 ratings on Goodreads *sobs*
A Madness So Discreet

by Mindy McGinnis
ya historical fiction, mystery, thriller

impressive portrayal of mental health issues & mental institutions of that time

basically, Criminal Minds when criminology had only just crossed a few people's minds

morally gray MC whose strength and courage made me tear up

yet, less than 4000 people rated it on Goodreads *curls up in a ball*
An Inquiry Into Love and Death

by Simone St. James
adult, historical fiction, romance with ghosts

Simone St. James is one of my biggest discoveries of 2016 - all thanks to the wonderful Clare from Dual Reads <3

emotional, cute, creepy and mysterious all at once

on point portrayal of the era (in my opinion)

how on Earth does it still have less than 3000 ratings, then?? #unfair
Inferno
(Blood for Blood #2)
by Catherine Doyle
ya contemporary romance mixed with the mafia

realistic teenage MC who isn't perfect & makes mistakes

this is how you portray female friendship, ok?

Luca *heart eyes*

little more than 1100 ratings, cuz people don't know what are the cool books pff
Stalking Jack the Ripper

by Kerri Maniscalco
ya historical fiction about Jack the Ripper (oh wait, was that obvious from the title? my bad)

feminist as fuck

MC is proud of being both girly and badass/smart/powerful/feminist

kinda strange, but well-written romance
The Blazing Star

by Imani Josey
ya fantasy, time travel

takes place in ancient Egypt

wonderful portrayal of twins' relationship

MC goes through terrific development

RANT: everyone was so ready to support it before the publication and somehow all those people still haven't had time to read this one, so not even a 100 ratings???? ARE YOU KIDDING ME???? this may not be perfect, but it's still good and deserves a lot more recognition...
(Timekeeper received only 3 stars from me, but that's more on me than on the book, I think)
PS: I've just realized that I actually made a similar post in July (but with less flailing, so that's ok, not totally the same huh) - for TTT, as well - so head over there if you want to see a couple of other killer underrated books.
WHAT ARE YOUR FAVORITE UNDERRATED NOVELS?
ANY I SHOULD DEFINITELY CHECK OUT RIGHT THIS SECOND?