So many people think that bookworms have it easy, that we are just simple dreamers, who basically day-dream through life. HAH. We bookworms have it real hard, to be honest. Obviously, we do have to deal with normal everyday stuff like anyone else, which, to be honest, I find a bit
harsh
, considering that we also have tons and tons of #bookwormproblems.
One of them, for me, is that I'm a huge mood-reader, which either results in a) me picking up books totally randomly when I feel like it, or b) desperately wanting to read a novel, but never actually being in the mood for it.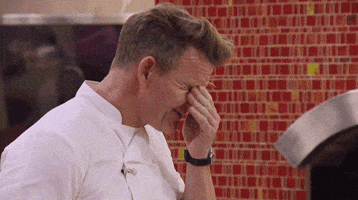 Has the latter ever happened to you guys? Or is it just me who, at times, waits months for a book, and then doesn't pick it up for YEARS? (Please, don't tell me if it really is just me, I'd much rather live in a lie than realize I'm just weirdo.)
A few days ago I was looking through my physical and digital tbr piles and the amount of books that I'm actually super-excited for and quite certain I'll enjoy, yet haven't yet picked up was saddening. So I decided to create a post in which I list some of these novels to remind myself of my most awaited ones and encourage myself to read all these. (Plus, I was hoping you guys would have some nice stuff to say about these books, and then I'd be more likely to pick them up, huh?)
10 Books I've Been Waiting For Since Forever But STILL Haven't Read
(THE SHAME IS REAL)
I read the first three novels in The Wolves of Mercy Falls series years ago, and have been eagerly waiting to read Sinner since before it was published, so it's RIDICULOUS that I still haven't picked it up. Especially considering my eternal love for anything and everything Maggie Stiefvater writes. Also, I ADORED Cole in the first three novels, like so much that he was maybe my fave from all the characters.
Good news is

I can actually see myself FINALLY picking this up in the close future, now that TRC series has ended and crashed my heart and soul - hahaha my what? - into teeny tiny pieces.
MORE THAN THIS:
A Monster Calls is a masterpice, don't even try to argue with me on that, because I won't hear it. #sorrynotsorry (Whyyy won't it be released in Hungarian theaters until February?? THE PAIN, PEOPLE, THE PAIN OF WAITING.) As for this beauty, everyone and their mothers seems to be in love with it, and it's a mix of the most delicious genres ever, so
I literally have no reason not to jump right into it. On a side note, I actually brought my copy with me last year to school on various days, and have never even looked into it. *hides behind hands*
GAME:
I Hunt Killers was such a refreshing and unique book what with Jasper having a serial killer for a father, who raised him until he was 13. Let's just say Jazz isn't your typical hero, BUT he is amazing at solving crimes, and that is what he does. The 1st book ended on a huge cliffhanger, AND I SO WANT TO KNOW MORE ABOUT JARED'S LIFE AND DAD AND SHIT. Ugh, whyyy are there SO MANY books to choose from? Yep, I'm totally not to blame for not picking these novels up, nuh-huh.
BETWEEN SHADES OF GRAY:
Ruta Sepetys is considered one of the best Historical Fiction writers at the moment AND various people I know have read and recommended this to me... yet, for some unknown reasons, it's just sitting on my shelf untouched.... alongside Out of the Easy, because why not own two of her books and then read neither?
MARINA:
If you've been a reader of The Regal Critiques for awhile now, you might have seen in one post or another how much I loved The Shadow of the Wind by Carlos Ruiz Zafón. So much so that right after I finished it, I purchased various books by him, Marina being the first of the four. I guess this doesn't sound too surprising considering I love to read and all, but - especially at that time - I don't really do this. I need to read at least 2 or 3 novels by an author to go and buy their books without knowing
exactly or
caring about what they're about. SO THIS WAS A RARE MIRACLE. And me still not reading ANY other novel by Zafón is a tragedy.
THE QUEEN OF BRIGHT AND SHINY THINGS
This was one of my most anticipated novels for the first half of 2015, so winning it on a giveaway felt like an actual dream come true. SO HOW IS THAT IT'S STILL SITTING ON MY SHELF WAITING FOR ME TO FINALLY READ IT? Well, IDK. I love most of Aguirre's stuff and the premise of this novel, plus while I'm not THAT into Contemporary these days it's not like I haven't been reading any Contemporaries. So again, no freaking excuse. Maybe that I'm afraid after the Immortal Game trilogy...
DARK PLACES:
Sharp Objects could just as easily be on this list, as I'm equally interested in both after the phenomena that the world calls Gone Girl, and that became one of my ALL TIME FAVORITE novels. Honestly, the fact that I dare call Gillian Flynn one of the best authors ever, yet I have only read one of her books makes me cringe so bad.
THE HUSBAND'S SECRET:
Liane Moriarty was recommended to me by Ruzi - along with some other books that I've yet to read - and I'm pretty sure she wanted me to read Big Little Lies, but I'm more interested in this one, plus I scored a super-cheap copy of it, too. Anyhow, it doesn't much matter what I'm interested in, because I still haven't read ANY Liane Moriarty book, and that makes me want to bang my head against the wall, because her novels are super-well-known. I WANT TO JOIN IN ON THE FUN, TOO.
LAIR OF DREAMS:
I was one of those lucky people who picked up The Diviners very close to the second book's release date, so it's not like I had to wait tons for the publication, and lost interest because of that. Nuh-huh. The reason why I still haven't picked this one up is - like with the others - a total mystery. I'm so interested in what will happen next, but I can't make myself start it FOR SOME DAMN REASON. Ugh. #firstworldproblems
NEVER FADE:
I left one of my most shameful secrets for the end - I still haven't read Never Fade. *buries herself in a hole* After I finished The Darkest Minds I was pushing everyone to go and read the book and even made a freaking Bookstopper Outfit for it (which turned out pretty badass, if I shall say so). What is worse is that TDM ended on a HUGE cliffhanger, so until my Never Fade copy arrived I was moaning about the unfairness of the world. As soon as it arrived, though, the time was never right for me to pick it up. Don't even ask me why, because I haven't the slightest idea... I'm weird.
HAVE YOU EVER HAD A SIMILAR PROBLEM?
Please, please, say NICE stuff about these lovelies, because it seems like I lost all motivation to read them, yet I'm super-intrigued by them... I know, doesn't make any sense.