Graphics from Freepik
Ever since we - as in Ruzi and I - first did Spooky October in 2015 we've been obsessed with it, waiting eagerly for the following Halloween, so we could start all over again and create an even bigger and better event. An event that'd help many a reader find their next favorite reads, while introducing some of our absolute favorite bloggers to our readers through their guest posts. An event that was positively epic.
Did we accomplish this?
Definitely. Of course, I'm no mind reader*, I can't glimpse into your heads to see your thoughts on all the fun we've - with the support and hard-work of our guest posters - put together. But it's a fact that Spooky October 2016 was
unforgettable
for us, the Regal Critiques & we hope with all our hearts that you, our lovely reader, could feel that, too.
Quick question - does this song play in your head now? *evil laugh*
But everything comes to an end, and today marks the very end of Spooky October. I'd be lying if I said I wasn't the least bit sad because of that, but I'm also
ecstatic
because:
a) I've been waiting to see ALL the Spooky October posts together since, well, FOREVER, and now they're all listed a bit further down below!
b) I feel like we've learnt SO MUCH from hosting this kickass event for the second time and I'm already über-excited about doing similar stuff in the future, now with more experience under our belts.
c) We're finally announcing the winner of our giveaway & we love to make our totes-adorbs readers happy AND WHAT COULD MAKE SOMEONE HAPPIER THAN A BOOK? Nothing, right??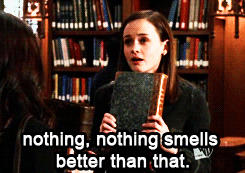 13 FAN-FREAKING-TASTIC POSTS OF SPOOK-TOBER
If these 13 WONDERFUL posts weren't enough for you, we also had two - well, IDK what to call them, so - bonus posts for you, both written by me, because I'm awesome. *hairflip*
After all this listing and shit that probably no one cared about, I'm finally announcing the winner of our Spooky October giveaway...
*drum-fucking-roll, people*
Congratulations!! *throws confetti*
you'll be contacted soon
Well, that marks the end of our Spooky October 2016 event, but don't you worry, I'm sure Ruzi and I will be back with a similar event in no time.
Huge, huge, HUGE thanks to everyone who in any way participated in Spooky October, either by guest-posting or simply just reading some of these wonderful posts.