"Alice Lind,
Alice Lind,
Took a stick and beat her friend.
Should she die?
Should she live?
How many beatings did she give?"
In 1925, Alice Lind steps off a train in the rain-soaked coastal hamlet of Gordon Bay, Oregon. There, she expects to do nothing more difficult than administer IQ tests to a group of rural schoolchildren. A trained psychologist, Alice believes mysteries of the mind can be unlocked scientifically, but now her views are about to be challenged by one curious child.

Seven-year-old Janie O'Daire is a mathematical genius, which is surprising. But what is disturbing are the stories she tells: that her name was once Violet, she grew up in Kansas decades earlier, and she drowned at age nineteen. Alice delves into these stories, at first believing they're no more than the product of the girl's vast imagination. But, slowly, Alice comes to the realization that Janie might indeed be telling a strange truth.

Alice knows the investigation may endanger her already shaky professional reputation, and as a woman in a field dominated by men she has no room for mistakes. But she is unprepared for the ways it will illuminate terrifying mysteries within her own past, and in the process, irrevocably change her life.
Huge thanks to Edelweiss & William Morrow for providing me with a digital ARC for an honest review.
Anyone who's read my post about Cat Winters* knows that I'm an enormous fan - as in, she's between my auto-buy, all time faves like Maggie Stiefvater and Holly Black. So, obviously, she has a very precious place in my otherwise cold and unfeeling heart, and I'm tremendously excited for everything she comes up with.
Yesternight was no different. Ever since hearing about it, I've been eagerly waiting to get my hands on it. Imagine my mortification when I realized that I could have requested it on Edelweiss, but I didn't know about it, because I only ever check the YA novels. #facepalm
However, a mere month prior to its publication, I did manage to get a digital ARC, so all was good, I could finally pick Yesternight up.
As I dove into the novel, I was mesmerized, yet again, by how accurate and realistic the historical setting felt. One problem a lot of people, including myself, have with historical fiction is that if the description is not on point it becomes a struggle to picture the era. However, every single time
I pick up a Cat Winters novel I end up being taken back in time, all the while feeling as though I was right there, alongside the characters.
In Yesternight our
setting, Gordon Bay, was described in such a way that I had no problem imagining anything - from the townspeople, through the hotel Alice (mostly) stayed at, to the overall atmosphere of the town.
A quick example: the rather unpleasant weather was painted so well that
I
was shivering from the rain and the strong wind Alice had to endure.
It's obvious that equality is very important for Cat Winters - as it should be for everyone - because the unfairness of not being treated as an equal either because of your race, religion, sexual orientation or gender appears in all her novels. One reason for Cat having made it onto my favorite authors list is that while she writes historical fiction, she always brings up issues that, sadly, are still present in today's world. In
Yesternight the concentration, undoubtedly, was on sexism.
"If I hadn't been a psychologist—if I didn't find the idea of reincarnation so absurd—I would have wanted Violet Sunday to exist.
A female mathematical genius.
A Victorian female mathematical genius.
What an absolutely delicious idea."
Alice - our protagonist - worked as a psychologist, which, at that time, wasn't considered a suitable occupation for women.
She had to study and work twice - scratch that, ten times - as hard as a man, always paying attention to what she could and couldn't do in public, lest her reputation got tainted.
This was a world in which most people thought that having an unwanted pregnancy was the kind of punishment a woman deserved for being 'loose' - because, obviously, only men can have sex outside of a marriage, a woman should not even desire such a thing.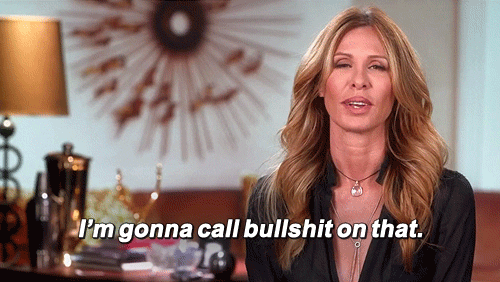 If that wasn't horrifying enough, upon finishing her studies Alice was given jobs that were unsuited for
her knowledge and education, while men who were less qualified took up her dream jobs.
On one hand, reading about her struggles made me really angry and outraged, because no matter how hard she
fought Alice could not hire herself, nor change society, she could only do her best and keep on trying. On the other hand, I found it really empowering that
she stayed strong and didn't let all the unfairness ruin her enthusiasm for her profession or her desire to help people, children especially.
The plot of Yesternight was constructed in a very strange way -
the whole novel was from Alice's point of view, but until around 60% of the novel the focus was definitely on Janie, this 7-year-old little girl, claiming to remember her previous life. Obviously, we did learn a lot about Alice's past and present even in that first 60%, but her story unfolded later on, after the truth about Janie was uncovered and Alice could finally concentrate on herself.
What I just described could have made the plot feel messy and jagged, but the change of focus actually felt very natural.
As for the other characters - while Alice and Janie took the cake for being the most complex and intriguing people in the novel, they were well-crafted, as well.
It is true that most of them weren't the best people, but I think they had very good reasons for acting the way they did that were always explained and made total sense.
Speaking of reasons - I saw some of Alice's decisions, especially around the end of the novel, being questioned and labeled unreasonable. Well, I have to disagree with that. Considering everything she'd been through her life I thought that whatever she did in the heat of the moment was understandable... there's only so much a person can take.
All in all, Yesternight took me an a fun, yet disturbing ride. The concept of reincarnation in itself
isn't exactly the scariest thing, but the way all the little peculiarities - both in Janie's and Alice's past - were portrayed and examined made me shiver. A deliciously creepy novel with interesting, albeit morally grey, characters, a.k.a. the perfect Halloween read.
The story idea: 4/5
The realization of the story: 5/5
The characters: 5/5
The cover: 5/5
Enjoy factor: 5/5
*If you're wondering, that post c
onsists of
a)
lots and lots of fangirling, b) guide to all her novels and c) super-duper convincing reasons for YOU to check out her works, but really, just go and see for yourself, and then buy ALL her books, because that is what everyone should do. *nods*
Have you read anything by Cat Winters before? Do you plan to?