Hi lovely people! Today's Top Ten Tuesday (weekly meme, hosted by The Broke and the Bookish) topic is a SCHOOL FREEBIE, and because I'm a huge character slob, obviously, I had to pick a topic that has something to do with characters, thus the Top Ten Characters That Would Be Sitting At My Lunch Table were listed.
The characters are in no particular order, as we'd all be equals and the best of friends at the table, FYI. As for those who wouldn't want to sit with me, - with us - well, I'm a

Slytherin

for a reason, I'll convince them. *evil laugh*
PS: This one was an official TTT topic back in 2014, thus why I call this post part 2. For part 1, check out this post. Or maybe do not, because my English sucked so bad back then.
Wes from The Archived & The Unbound
As one of the most crush-worthy characters ever, Wes could surely score himself a place at my lunch table. He's funny, cute, SUPPORTING and smart, plus he rocks a totally punk-ish style and I just love when a male (or female) protagonist dresses differently than what many people call the 'norm', because ordinary style is freaking overrated. Plus, 'the norm' should not even exist.
Magnus from The Sword of Summer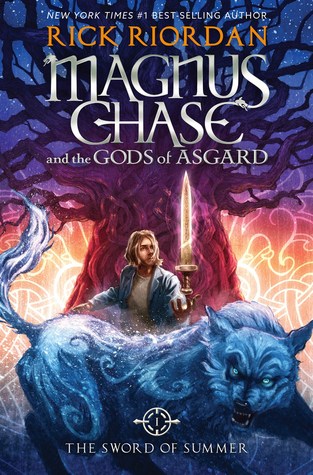 Magnus would be the funny guy at the table. He could cheer us all up no matter how terrible we'd be feeling thanks the exams or a bad grade. Terrible cafeteria food would be no problem, as we'd be laughing too hard the entire time to even try eating.
Oliver from Something Strange and Deadly t.
Oliver first appeared in the second novel of the trilogy and I instantly fell in love with his character. He was adorable, funny and caring, despite how much pain he was in. In the third book, he proved what a great friend he really was, and was added to my all-time favorite characters. I think he'd be great to have at our lunch table just because what a supportive and overall awesome human being he is.
Luca from Blood for Blood
Obviously, we'd need someone from the mafia at the table, because #reasons. No explanation needed.
Ruby, Liam, Zu and Chubs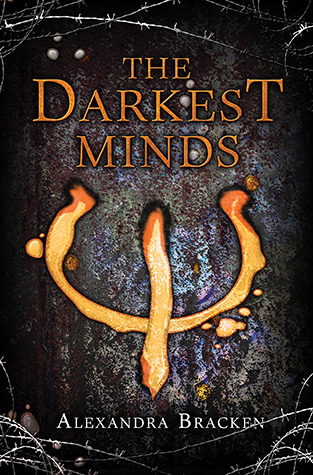 Technically speaking, this is called cheating, but I don't care - this is my lunch table, *I* make the rules, and in my rule-book it's TOTALLY okay to consider 4 people as one, because they belong together. They're already a squad, and who am I to separate them? I mean, I make the rules, but that'd be going too far even for me. OKAY? OKAY. Haha, TFiOS reference. Cry with me, people.
Zu would be the cute little sister at the table - I honestly can't remember her age, but for the sake of my high school table, let's make her a freshman. Liam would be the one who furiously protects all his friends, right along with fierce as fuck Ruby, with whom they'd be the star couple of the table - the whole school, tbh. And Chubs would be my partner in crime when it comes to eating all the food that is terrible for my body. #noshame
Remember what I said about Liam & Ruby being the star couple? Fuck that. Blue and Simon would surely be 10000000 times cuter than any other couple. That said, it's not just their adorable relationship I'd want at the table, but them as individuals. Simon's sarcasm is on point, so OBVIOUSLY, we'd be best friends sooner rather than later. And Blue, oh Blue, he's literally the loveliest person ever.
Rachel and Mark from Devoted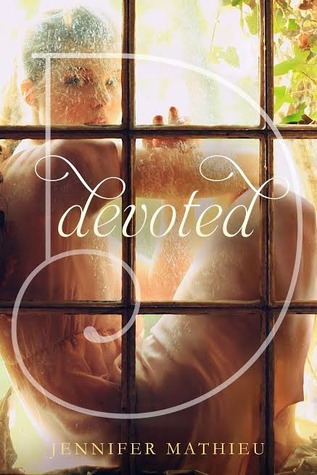 Even though I'm sure Rachel would be perfectly capable of adapting to a normal school, I'd still love to have her at our table and help her with everything right along with my awesome table crew. Plus she's a bookworm, which makes her one of my most favorite characters ever. As for Mark, another book nerd, he's one of the goofiest and most understanding/supportive characters ever. Also, I'd be constantly shoving them at each other patiently waiting for them to get together, because they'd make one awesome couple.
Blue, Gansey, Adam and Ronan from Raven Cycle
How these guys didn't make it onto my first list is beyond me, because I'd love to become an official member of their super-cool squad and go on incredible adventures with them. And if you think that's impossible, I'd like to remind you that Henry did it, so obviously he'd be welcomed at our table, too. Noah, too... if only he'd be the type have lunch.
Jess from the 1-800 Where-R-Your series
Jess is one person you want on your side - she's not only incredibly badass, but also a really kind-hearted person, who always stands up for her friends and who doesn't care for what she *should* do, say or wear. She absolutely rocks being herself.
Puck and Sean from The Scorpio Races

Puck and Sean are going together, or not at all, if it's up to me, because I'm very passionate about their relationship, as they're one of my top otps. I love Puck A LOT - she's not your typical heroine, making impulse-decisions that do not make much sense, perhaps, but as I am the queen of impulse decisions, I was totally on-board with her. And Sean, this quiet but lovely loner will obviously have a place at our table, too.
Have you read any of these novels?
Who would YOU want to sit with at lunch?
Leave a link to your TTT in the comments!