If you're an avid reader like myself – if not, WHAT ARE YOU DOING WITH YOUR LIFE – you probably have that one author (or more) who you love the mostest. Whose every book you've read – and then probably reread a couple of (a.k.a. countless) times. Well, that's what Cat Winters has become to me in the end of 2015 and the beginning of 2016.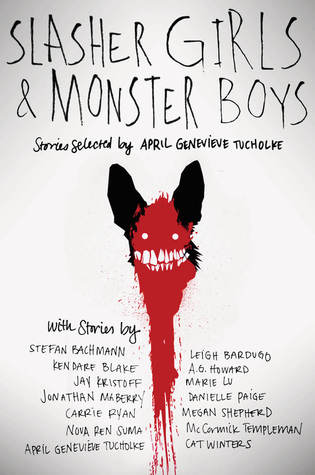 The first time I encountered with something by her was back in 2015 when I was buddy-reading Slasher Girls & Monster Boys with Ruzaika for our Halloween event, Spooky October. Her short story, Emmeline, was one of my favourites from the anthology and I'd instantly fallen in love with her unique storytelling and writing.
It took me a month after that to pick up another book by her – The Cure for Dreaming – and, unfortunately, it ended up being a tad bit less magical and wonderful than what I was expecting based off on my love for Emmeline. That said, it was a solid four star book with a very well-crafted story that touched on topics such as women's rights and how appearances can be misleading.


Olivia Mead is a headstrong, independent girl—a suffragist—in an age that prefers its girls to be docile. It's 1900 in Oregon, and Olivia's father, concerned that she's headed for trouble, convinces a stage mesmerist to try to hypnotize the rebellion out of her. But the hypnotist, an intriguing young man named Henri Reverie, gives her a terrible gift instead: she's able to see people's true natures, manifesting as visions of darkness and goodness, while also unable to speak her true thoughts out loud. These supernatural challenges only make Olivia more determined to speak her mind, and so she's drawn into a dangerous relationship with the hypnotist and his mysterious motives, all while secretly fighting for the rights of women. Winters breathes new life into history once again with an atmospheric, vividly real story, including archival photos and art from the period throughout.
After the mild disappointment The Cure for Dreaming had been, I was reluctant to pick up another book by Cat Winters. However, In the Shadow of Blackbirds sounded way too good to pass, so I started reading it in the beginning of 2016… and could not put it down until I was finished, as it was one of the best books I'd ever read. From the mystery aspect of the book to the romance everything was downright perfect.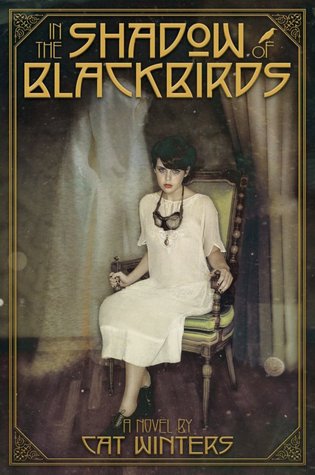 In 1918, the world seems on the verge of apocalypse. Americans roam the streets in gauze masks to ward off the deadly Spanish influenza, and the government ships young men to the front lines of a brutal war, creating an atmosphere of fear and confusion. Sixteen-year-old Mary Shelley Black watches as desperate mourners flock to séances and spirit photographers for comfort, but she herself has never believed in ghosts. During her bleakest moment, however, she's forced to rethink her entire way of looking at life and death, for her first love—a boy who died in battle—returns in spirit form. But what does he want from her?
After that, it didn't take me long to pick up her two other published books: The Uninvited and The Steep & Thorny Way and I freaking adored both of them, even though they were vastly different from each other. They were both 5 star reads, although In the Shadow of Blackbirds still remains my favorite Cat Winters novel. That said, character- and writing-vise The Uninvited overshines the others, in my opinion.
Twenty-five year old Ivy Rowan rises from her bed after being struck by the flu, only to discover the world has been torn apart in just a few short days.




But Ivy's life-long gift—or curse—remains. For she sees the uninvited ones—ghosts of loved ones who appear to her, unasked, unwelcomed, for they always herald impending death. On that October evening in 1918 she sees the spirit of her grandmother, rocking in her mother's chair. An hour later, she learns her younger brother and father have killed a young German out of retaliation for the death of Ivy's older brother Billy in the Great War.




Horrified, she leaves home, to discover the flu has caused utter panic and the rules governing society have broken down. Ivy is drawn into this new world of jazz, passion, and freedom, where people live for the day, because they could be stricken by nightfall. But as her 'uninvited guests' begin to appear to her more often, she knows her life will be torn apart once more, but Ivy has no inkling of the other-worldly revelations about to unfold.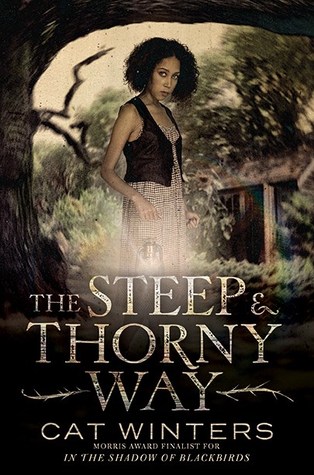 Hanalee Denney, daughter of a white woman and an African American man

Hank Denney, her father—a ghost

Greta Koning, Hanalee's mother

Clyde Konig, doctor who treated Hank Denney the night he died, now Hanalee's stepfather

Joe Adder, teenage boy convicted of accidentally killing Hank Denney

Members of the Ku Klux Klan

Townspeople of Elston, Oregon

Question: Was Hank Denney's death an accident…or was it murder most foul?
So, what is that makes Cat Winters's novels the bestest, in my opinion? What is that makes me mention her on the same page with some of my other all-time favourite and auto-buy authors like Maggie Stiefvater and Holly Black?
Allow me to list all the wondrous things that you'll find in a Cat Winters novel, lovelies:
First off, every single book of hers offers the reader 10000% accurate and authentically written historical settings. They make imagining the era super-duper easy and will probably make you get lost in her books and feel as though you're RIGHT THERE with the main character.
On that note, I should also mention how well Cat Winters conveys emotions. In all four of her books I was in the exact emotional state as were the characters. The Uninvited – probably her most emotional novel - had me as close to crying as my stone-cold hard allows me, as we followed the heroine's journey through guilt, anger and, finally, forgiveness.
She is the freaking master of mixing real life with the paranormal.
Her characters are so realistic and relatable that it seems as though they could walk out of their books into the real world at any moment. Next to that, Cat Winters's main characters always have great qualities and learn important lessons in their books. Although, the stories occur in the past, the readers can benefit a lot from these lessons, in my opinion.
Also, diversity? Cat Winters novels have them. The Steep & Thorny Way mainly focuses on racism, but LGBT rights and freedom of religion are also discussed in the novel.
Most of her books are frightening and even mortifying on some levels; however Cat Winters somehow always manages to add a lot of love-filled and heart-warming parts to her stories that stay with you even after finishing her books – maybe even more so than the negative parts. The Steep & Thorny Way, while showcasing terrible things the Ku Klux Klan committed, also portrays friendship and family in the most beautiful and heart-wrenching way.
Last but not least, I love how Cat Winters writes AH-MA-ZING YA and Adult books, I found it quite rare when an author is capable of writing both YA and Adult novels in the same quality.
In 1925, Alice Lind steps off a train in the rain-soaked coastal hamlet of Gordon Bay, Oregon. There, she expects to do nothing more difficult than administer IQ tests to a group of rural schoolchildren. A trained psychologist, Alice believes mysteries of the mind can be unlocked scientifically, but now her views are about to be challenged by one curious child.




Seven-year-old Janie O'Daire is a mathematical genius, which is surprising. But what is disturbing are the stories she tells: that her name was once Violet, she grew up in Kansas decades earlier, and she drowned at age nineteen. Alice delves into these stories, at first believing they're no more than the product of the girl's vast imagination. But, slowly, Alice comes to the realization that Janie might indeed be telling a strange truth.




Alice knows the investigation may endanger her already shaky professional reputation, and as a woman in a field dominated by men she has no room for mistakes. But she is unprepared for the ways it will illuminate terrifying mysteries within her own past, and in the process, irrevocably change her life.
DOESN'T THAT SOUND SUPER-FASCINATING SLASH CREEPY? It sounds like a horror movie I'd definitely watch, which is just great because it'll be released in October 4th, which makes it THE PERFECT Halloween read.
Finally, I feel like I should mention how it pains me a great deal to see how freaking underrated Cat Winters's novels are. SHE DESERVES MORE RECOGNITION, GUYS. So please, if anything I'd written in this post made you feel like these novels could be for you, then check out her novels by clicking on the covers, because THEY'RE THE BEST. Pinky-swear.
Who are some your all time favourite or auto-buy authors?
What are your favourite books by them?