Hello sweeties! Today's Top Ten Tuesday (hosted by The Broke and the Bookish) topic - Top Ten Things Books Have Made Me Want To Do - is one of my favorites ever, even though I had to think quite a lot about some of my picks. Nearly all of the things listed below could actually be done realistically - yet, besides my last pick - I haven't been able to try/do any of these, even some of the super-simple ones. *cringes inwardly*
The Scorpio Races by Maggie Stiefvater

made me want to ride a horse.

Now that is pretty ironic, considering that the only time I've had the chance to ride a horse I begged and begged until the teacher let me watch the others instead of having to try riding a horse. By the way, WHY on Earth would anyone try to force a 6th grader to try horse-riding when said 6th grader is AFRAID of horses???? I was 13 and pretty capable of making such decisions, thank you very much.
Since You've Been Gone by Morgan Matson made me want to work out and run.

Alright, so this wasn't my favorite book EVER, but the way Matson described running made it seem easy and fun. FUN. Hahahaha.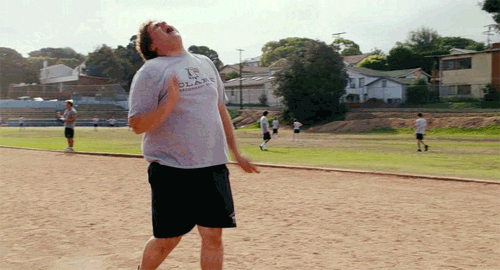 If I Stay by Gayle Forman made me want to learn how to play the cello.
Again, this is kinda funny, because I used to take music classes when I was in 1st and 2nd grade - yeah, I don't remember shit - and we had to pick an instrument at the end of 2nd grade. Long story short, I went to a smaller school, and the two available instruments were piano - that'd never fit in our house - and cello, which the school had various good ones that the students could use and even take home and only buy one for themselves if everything worked out. In the end I chose... neither, because I was lazy as hell and didn't feel like taking music classes various times a week.
Harry Potter by J. K. Rowling made me want to study at a boarding school.

When I first saw the first two movies - I think I had to be around 10? - (yeah, I'm one of those people who saw the movies first) I even asked my mom if it was possible. Boarding schools still fascinate me, to be honest. And not just magic ones either. :P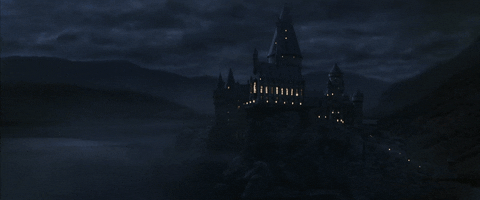 Vampire Academy by Richelle Mead made me want to learn how to fight.

I started the series when I was around 12 and I was incredibly impressed - tbh, I still am - by Rose's badassery and fighting skills. However, as stated above, I'm truly lazy, so this hasn't happened yet.
Nobody's Baby But Mine by Susan E. Phillips made me want to try Lucky Charms.
You might wonder why I still haven't tried it, but in my defense, I don't even know where can I get it in Hungary! Probably, I could find it in one of those tiny shops that sell foreign food that's not imported to Hungary... but I have terrible experience with these ever since I bought a pack of Oreos in the Birthday Cake flavor for a price between a paperback and hardcover (yep, I measure what is expensive in books) AND THEN ENDED THROWING IT OUT, BECAUSE I DIDN'T LIKE IT.
The Lux series by Jennifer L. Armentrout made me want to get ALL the books (and have a hot alien bf).
Katy's love for books can't be described with words - she blogs and vlogs about them, her whole house is covered in them AND SHE DIDN'T FORGET ABOUT THEM EVEN IN THE WORST OF TIMES. When Katy

was captured - after the full on panic -

one of her first thoughts was how she was missing reading already. I'm not sure about you, but I just wanted to reach into the book, take her out and say - we're best friends from now on, and no, you can't refuse.
The Trust Me series by Mary Elizabeth Summer made me want to be either a con artist or a hacker.
I've had a fascination with both "professions", if they can be called that, for quite some time, though, me becoming either has always been laughable. I mean, I have a hard time communicating with people even being myself, and I can't even use Microsoft Word properly.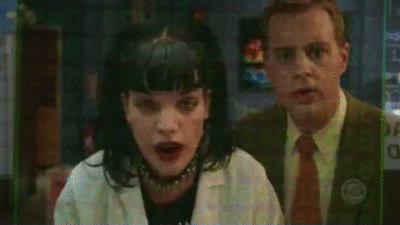 The Wolves of Mercy Falls series made me want to fold 1000 cranes, because:
"An ancient Japanese legend promises that anyone who folds a thousand origami cranes will be granted a wish by the Gods. Some stories believe you are granted eternal good luck, instead of just one wish, such as long life or recovery from illness or injury. This makes them popular gifts for special friends and family." - taken from wikipedia.
And finally, all the following books made me want to try out more in books like them:
steampunk, mystery, historical romance, adult novels - in that order.
Share with me what kind of things books made you want to do?? What books made you want to explore more in their genre?
Leave a link to your TTTs in the comments!