Hosted by The Broke and The Bookish
Today's Top Ten Tuesday topic is Top Ten Books I've Enjoyed That Have Under 2000 Ratings On Goodreads - I'm super excited for this topic, because I love to recommend underrated books to people and get some recs in return. So without further ado, let's take a look at my top underrated books.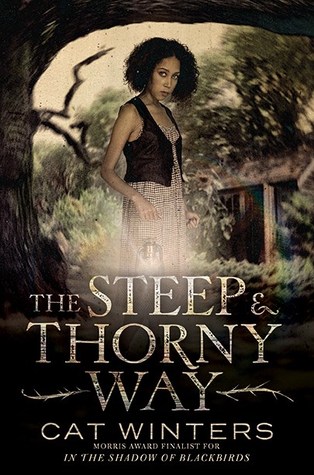 Scene: Oregon, 1923.
Dramatis personae:
Hanalee Denney, daughter of a white woman and an African American man
Hank Denney, her father—a ghost
Greta Koning, Hanalee's mother
Clyde Konig, doctor who treated Hank Denney the night he died, now Hanalee's stepfather
Joe Adder, teenage boy convicted of accidentally killing Hank Denney
Members of the Ku Klux Klan
Townspeople of Elston, Oregon
Question: Was Hank Denney's death an accident…or was it murder most foul?
Goodreads
Twenty-five year old Ivy Rowan rises from her bed after being struck by the flu, only to discover the world has been torn apart in just a few short days.

But Ivy's life-long gift—or curse—remains. For she sees the uninvited ones—ghosts of loved ones who appear to her, unasked, unwelcomed, for they always herald impending death. On that October evening in 1918 she sees the spirit of her grandmother, rocking in her mother's chair. An hour later, she learns her younger brother and father have killed a young German out of retaliation for the death of Ivy's older brother Billy in the Great War.

Horrified, she leaves home, to discover the flu has caused utter panic and the rules governing society have broken down. Ivy is drawn into this new world of jazz, passion, and freedom, where people live for the day, because they could be stricken by nightfall. But as her 'uninvited guests' begin to appear to her more often, she knows her life will be torn apart once more, but Ivy has no inkling of the other-worldly revelations about to unfold.
Goodreads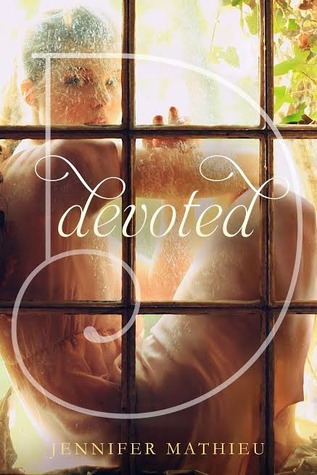 Rachel Walker is devoted to God.

She prays every day, attends Calvary Christian Church with her family, helps care for her five younger siblings, dresses modestly, and prepares herself to be a wife and mother who serves the Lord with joy.

But Rachel is curious about the world her family has turned away from, and increasingly finds that neither the church nor her homeschool education has the answers she craves. Rachel has always found solace in her beliefs, but now she can't shake the feeling that her devotion might destroy her soul.
They say I'm evil. The police. The newspapers. The girls from school who shake their heads on the six o'clock news and say they always knew there was something not quite right about me. And everyone believes it. Including you. But you don't know. You don't know who I used to be.

Who I could have been.

Awaiting trial at Archway Young Offenders Institution, Emily Koll is going to tell her side of the story for the first time.

Goodreads
Madeline Usher is doomed.
She has spent her life fighting fate, and she thought she was succeeding. Until she woke up in a coffin.

Ushers die young. Ushers are cursed. Ushers can never leave their house, a house that haunts and is haunted, a house that almost seems to have a mind of its own. Madeline's life—revealed through short bursts of memory—has hinged around her desperate plan to escape, to save herself and her brother. Her only chance lies in destroying the house.

In the end, can Madeline keep her own sanity and bring the house down? The Fall is a literary psychological thriller, reimagining Edgar Allan Poe's classic The Fall of the House of Usher.
Goodreads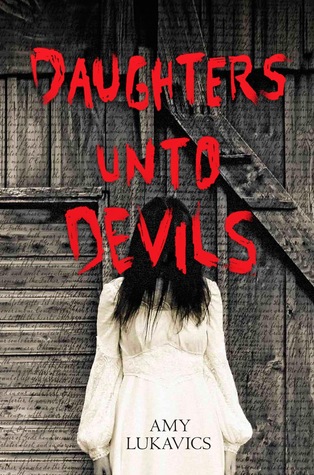 When sixteen-year-old Amanda Verner's family decides to move from their small mountain cabin to the vast prairie, she hopes it is her chance for a fresh start. She can leave behind the memory of the past winter; of her sickly ma giving birth to a baby sister who cries endlessly; of the terrifying visions she saw as her sanity began to slip, the victim of cabin fever; and most of all, the memories of the boy she has been secretly meeting with as a distraction from her pain. The boy whose baby she now carries.

When the Verners arrive at their new home, a large cabin abandoned by its previous owners, they discover the inside covered in blood. And as the days pass, it is obvious to Amanda that something isn't right on the prairie. She's heard stories of lands being tainted by evil, of men losing their minds and killing their families, and there is something strange about the doctor and his son who live in the woods on the edge of the prairie. But with the guilt and shame of her sins weighing on her, Amanda can't be sure if the true evil lies in the land, or deep within her soul.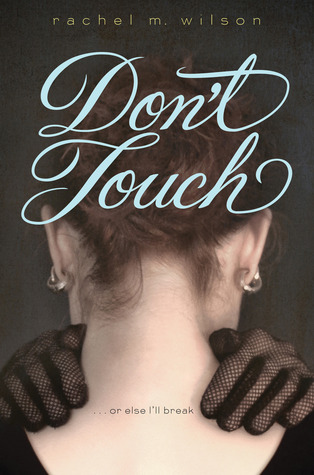 Step on a crack, break your mother's back. Touch another person's skin, and Dad's gone for good.
Caddie can't stop thinking that if she keeps from touching another person's skin, her parents might get back together... which is why she wears full-length gloves to school and covers every inch of her skin.

It seems harmless at first, but Caddie's obsession soon threatens her ambitions as an actress. She desperately wants to play Ophelia in her school's production of Hamlet. But that would mean touching Peter, who's auditioning for the title role—and kissing him. Part of Caddie would love nothing more than to kiss Peter—but the other part isn't sure she's brave enough to let herself fall.
Goodreads
'I still dream about Anna London's house. In my dreams it's as if the house itself has sinister intentions. But in real life it wasn't the house that was responsible for what happened. It was the people who did the damage ...'

When Tim Ellison finds a cheap room to rent in the perfect location in Sydney it looks like a huge stroke of luck. In fact the room comes with a condition, and the owner of the house, the mysterious Anna London, is unfriendly and withdrawn. When strange and terrifying things start happening in the house at night, Tim wonders if taking the room is a mistake. But then his feelings for Anna start to change, and when her past comes back with a vengeance, Tim is caught right in the middle of it.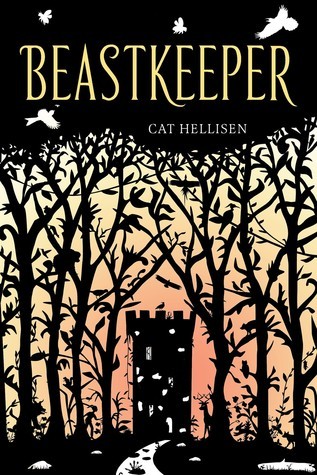 Sarah has always been on the move. Her mother hates the cold, so every few months her parents pack their bags and drag her off after the sun. She's grown up lonely and longing for magic. She doesn't know that it's magic her parents are running from.

When Sarah's mother walks out on their family, all the strange old magic they have tried to hide from comes rising into their mundane world. Her father begins to change into something wild and beastly, but before his transformation is complete, he takes Sarah to her grandparents—people she has never met, didn't even know were still alive.

Deep in the forest, in a crumbling ruin of a castle, Sarah begins to untangle the layers of curses affecting her family bloodlines, until she discovers that the curse has carried over to her, too. The day she falls in love for the first time, Sarah will transform into a beast . . . unless she can figure out a way to break the curse forever.
Goodreads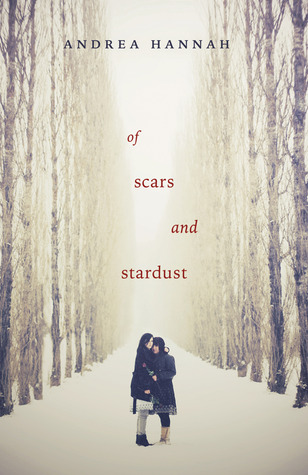 After her little sister mysteriously vanishes, seventeen-year-old Claire Graham has a choice to make: stay snug in her little corner of Manhattan with her dropout boyfriend, or go back to Ohio to face the hometown tragedy she's been dying to leave behind.

But the memories of that night still haunt her in the city, and as hard as she tries to forget what her psychiatrist calls her "delusions," Claire can't seem to escape the wolf's eyes or the blood-speckled snow. Delusion or reality, Claire knows she has to hold true to the most important promise she's ever made: to keep Ella safe. She must return to her sleepy hometown in order to find Ella and keep her hallucinations at bay before they strike again. But time is quickly running out, and as Ella's trail grows fainter, the wolves are becoming startlingly real.

Now Claire must deal with her attraction to Grant, the soft-spoken boy from her past that may hold the secret to solving her sister's disappearance, while following the clues that Ella left for only her to find. Through a series of cryptic diary entries, Claire must unlock the keys to Ella's past—and her own—in order to stop another tragedy in the making, while realizing that not all things that are lost are meant to be found.
Goodreads
What are your favorite underrated books?
Leave a link to your TTT in the comments if you want me to check it out! :)