Hello sweeties! I'm eager to share with you today's Top Ten Tuesday post (hosted by The Broke and the Bookish) that contains ten facts about me that you probably couldn't care less about, but let's just pretend otherwise for now. Some of these have something to do with books and/or reading, meanwhile others are completely random facts about me. Without further ado, let's jump right into them.
PS: I'd LOVE to hear about you! Share with me facts that are somehow relevant to mine or completely random facts about yourself! I added questions after most facts, but that doesn't mean you can only answer to those - tell me whatever came to your mind!

1. I would rather not be in complete dark.
Whenever I move around the house at night, I always take my phone with me and light up my way with the flashlight app. Even if ALL the lights are on, I still take my phone, because WHAT IF THERE'S A SUDDEN BLACKOUT?
One time, my class went to an exhibition where it was utterly dark, so the participants could understand how blind people feel. We went in, they closed the door and I could see literally nothing - I mean, I'd known that was the point before deciding to go in, but I didn't expect to freak out like that. Long story short, I had to be taken outside, because I couldn't even think straight. NO, IT WASN'T EMBARRASSING IN FRONT OF THE WHOLE CLASS.
Fun fact - despite all that, I'd pick night over day.
Are you afraid of the dark? Or totally comfortable in it? Which one would you pick, day or night?
2. I have tons of favorite artists, but there are none whose every song I love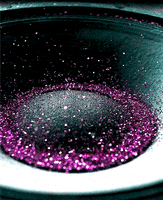 Maybe this is normal, though??? I really don't know, but here are some of my favorite artists:
Ellie Gouilding, Imagine Dragons, Halsey, Foxes, Halestorm, Taylor Swift, Lindsey Stirling, Ruelle, The Pretty Reckless, Sia, Little Mix, Carrie Underwood, Demi Lovato, Tove Lo, Selena Gomez, Melanie Martinez, Ariana Grande, Years & Years
Do we have anyone in common? Who are your favorite artists? Song or artist you'd recommend?
3. I'm incredibly scared of doctors
All types, even the orthopedist who I've been seeing in the past 6 years. You may see that this is the only fact where I didn't add a gif - that's because I'd rather not search up gifs about doctors or anything related to them. *shudders*
4. I'm a terribly picky eater.
Besides a few types of cold cuts, frankfurters, sausages and beacon, I only eat chicken. I also have a strong dislike for many types of vegetables and lose my appetite when the word seafood is brought up. That said I do love to eat and try new things that seem like something I'd like.
Are you a picky-eater? What's your favorite food? Least favorite?
5. I love to go to the cinema.
Movies, unlike books, are not my passion, but I do love a good movie. And watching them in the cinema makes the experience even better - plus they offer the best nachos and popcorn there! One thing I dislike is to hear other people's reaction to the movie, and so, my friends and I usually go a few days after the premier, in the afternoon, instead of the evening = FEWER PEOPLE.
Unfortunately, this technique doesn't always work - On The Scorch Trials a girl kept screaming - literally SCREAMING - when a "frightening" scene was happening.
6. I'm horrible at continuing tv shows.
I struggle to stay up to date even with my favorites, but the real problem comes from those that I thoroughly enjoy, but, for some reason, don't reach the level of awesomeness my favorites have.
Usually, I stop watching these for awhile - either because I have to wait for the new season or am just taking a break - and then I'm just not really interested in them anymore.
Pretty Little Liars, True Blood, Gossip Girl and The 100 are all shows that I consider really good and fun to watch, but I still gave up on them.
What are some of the tv shows you've given up on? And your favorites?
7. I really enjoy talking about books.
I guess that was a given considering me being a book-blogger?? But still, whenever I read a WONDERFUL book and have no one to talk to about it, I feel like the experience is not complete. Anyone else or am I just weird? Cross that, I am definitely weird.
8. I can't cook, at all.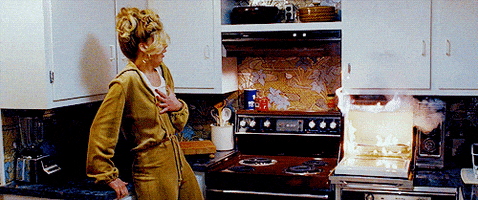 Most cooking requires touching raw meet and I'm UNABLE TO DO THAT. I'm weirdly disgusted by the raw form of any meet - even chicken - so I'm honestly not sure what and how I'll eat when I move out one day.
9. I wish I could bake.
I sooooo want to learn how to bake! Alright, I'm mostly interested in decorating and eating pastries (of course, after showing them off to everyone I know), but still, how cool would it be to bake like a pro???
Can you bake?
I KNOW, THAT MAKES NO SENSE WHATSOEVER.
These were my ten facts - share with me random facts about yourself and/or tell me facts about yourself that are related to mines somehow!
Link in your TTT and I'll be sure to check it out! :)