When Sarah Merson receives the opportunity of a lifetime to attend the most elite prep school in the country-Sanctuary Bay Academy-it seems almost too good to be true. But, after years of bouncing from foster home to foster home, escaping to its tranquil setting, nestled deep in Swans Island, couldn't sound more appealing. Swiftly thrown into a world of privilege and secrets, Sarah quickly realizes finding herself noticed by class charmer, Nate, as well as her roommate's dangerously attentive boyfriend, Ethan, are the least of her worries. When her roommate suddenly goes missing, she finds herself in a race against time, not only to find her, but to save herself and discover the dark truth behind Sanctuary Bay's glossy reputation.

In this genre-bending YA thriller, Sanctuary Bay by Laura J. Burns and Melinda Metz, Sarah's new school may seem like an idyllic temple of learning, but as she unearths years of terrifying history and manipulation, she discovers this "school" is something much more sinister.
I would like to thank Netgalley and St. Martin's Press for giving me a free digital copy, in exchange of an honest review.
12-year-old me found stories about boarding schools the best thing on Earth - possibly, because I'd just read Vampire Academy around that time but psst - and I have to admit, I'm still very much fascinated with them. After this, it must not come as a surprise that I requested Sanctuary Bay on Netgalley without much of a thought - well, after this and that cover, because it's seriously GORGEOUS. I'm not going to lie - I did not check the Goodreads rating or any of the stuff I usually do, and only later saw that most people were not the biggest fan of the book, to say the least.
Despite its flaws the story was really interesting and even exciting at parts. I was dying to uncover the secrets of the school and to see how being there would change Sarah. However, what I didn't like were the all the MAJOR things that screamed suspicion. For instance, I can't believe that Sarah was freaked out for only a mere moment after realizing that she'd have no contact with the outside world and that anyone, at any moment, could track her down. Like that's not strange, at all, and this wasn't even the worst of it.
The writing left a lot to be desired. It felt forced and even confusing at times, which made it very hard to get into the story. One thing I really didn't like about it was the 3rd person point of view that had a very 1st person POV feel to it - so much so, that I constantly found myself forgetting that we weren't reading from Sarah's viewpoint. All in all, the writing felt really dull and that definitely took away a lot from the story AND the characters.
Speaking of the characters... I'd love to say that they were the most interesting bunch of people, but, sadly, no. Sarah was the best of them, but a very, very weakly written heroine, who I had trouble connecting to. I don't think there was a time when I fully understood her, thus I had a *slightly* hard time trying to root for her. Don't even get me started on the fact that her trauma over losing her parents failed to affect me, mainly because her emotions and distress were told to us, instead of shown to us.
Sarah's roommates were your typical filler characters with a clear purpose of why they were in the story. What makes me sad is that both these girls could have been so interesting and deep characters, but they just fell flat and were, possibly, the biggest disappointments of the story.
Moving on to the two guys and to the romance that
SUCKED SO BAD. First of all, there was a love triangle and I just can't deal with those when I see no reason whatsoever for them to be in the story - and that was definitely the case here. Second of all, I didn't really care for the guys, and by didn't really, I mean not at all. Lastly, there was literally no chemistry between the characters and the make out sessions + the way they always checked out each other did not solved that problem.
We met
Nate
in the beginning
who, like the blurb promises, TOTALLY CHARMED ME AT FIRST. He seemed to have the best intentions and just GET who Sarah was, which couldn't have been told about any of the others. But then, OF COURSE, he wasn't exactly who I thought he was... like, not at all. Plus, due to some circumstances I feel like we never learnt who the real Nate was, which makes me super-sad, because I TRUSTED HIM. SARAH TRUSTED HIM. EVERYONE TRUSTED HIM.
The other boy, Ethan, is actually Sarah's roommate's boyfriend, who is your typical bad boy and the only person who's mean to Sarah. Then *insert drumrolls* he turns out to be the deepest person in the whole school, with the darkest secret that, of course, changes Sarah's opinion of him COMPLETELY. Plus, he's actually quite sweet and caring if you get to know him.
What? You heard that one before? Oh, okay, me neither. So original, I know.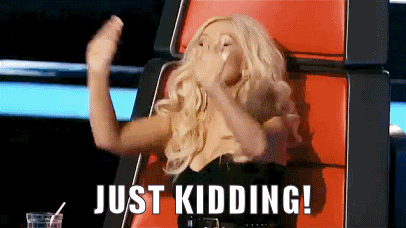 What else is there to say? Maybe the fact that the Sanctuary Bay ended in a way that it is entirely possible there'll be a sequel. Will I read it? I do not know - I still feel like this book had a lot of potential, and I do believe that if there were a sequel, it could be much better than this novel was.
All considered, the story idea was good - or is it just my boarding school lover, 12-year-old self that's telling me this? Nah. - and the characters could have been interesting, with a little more development. However, as it is, the book was dragging where it should have been thrilling, and the characters left me cold and unaffected by their stories.
The story idea: 3/5
The realization of the story: 2/5
The characters: 2/5
The cover: 4/5
Enjoy factor: 2/5