HAPPY HALLOWEEN to all of you!
I have mixed feelings about today - on one hand, I'm super-happy about Halloween finally arriving, at the same time I wish it took longer for it to arrive because today marks the end of Spooky October.
This
October Ruzi and I tried to share with you as many spooky books as possible, while still posting lighter novels for those who don't like horror all that much. In this post, I'll give you a recap of all our Spooky October posts and you can also gain
tons of
entries in our ongoing giveaway
, that will end on the 8th of November.
How can you gain more entries?
First off, continue reading this post and check out the posts that interest you - you only have to click on the pictures, they'll take you straight to the reviews.

Start up the commenting, but keep in mind which posts you've commented on!

Come back to this post, go to the end of it and find the Rafflecopter. Now, you only have to open the windows of the reviews/special posts you've commented on and give us the name you used for commenting.



You can gain two entries for each comment, even if you left them weeks ago.
Easy, right? Now, onto the recap.
The Dead and Buried has just enough of horror, mystery, romance and high school drama in it- a truly perfect combination indeed! Kim Harrington has done a great job with this novel, and I wouldn't hesitate to recommend it to anyone who's on the lookout for spooky, but not overly disturbing reads this Halloween!
The Girl Who Couldn't Read was a perfectly paced thriller that allowed the plot to grow fantastically with aptly scattered twists. The writing was clear and concise, and the author succeeded in narrating a deliciously gothic tale by building the perfect dreary, suffocating setting with well-drawn insane characters.
I really struggled to finish The Suicide of Claire Bishop, but I ploughed on because I expected a spectacular ending. I expected an ending that would leave me truly gobsmacked, but unfortunately it only left me confused, frustratedly pulling my hair for the lack of answers. Carmiel Banasky can write beautifully, I won't deny that, (....) and if you love books for their sentence structure or the writing style, I'd recommend this book to you.
The Vanishing Game had me hooked from page one.
I couldn't predict a single thing about it
, the mystery was
so
mysterious! My wanting to know what exactly was going on had me rushing through the book, and the chills that went down my spine time to time helped a lot too!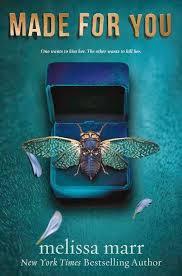 While not a totally unpleasant experience, overall Doll Bones was a huge disappointment for me. It simply lacked the magic every single Holly Black book had I've read so far.
I'd recommend Coraline for anyone and everyone who wants to read something unusual (for Halloween). It is the kind of book that will make you desperately wish you were a child again just to devour the novel at the age the book was aimed at.
Sweet Damage is definitely one of the best horror novels I've ever read. It had everything I want in a horror novel, even if it wasn't quite as scary as I would have liked. The characters were exceptional, the plot was suspenseful and exciting, and everything else fell into place perfectly. Definitely recommended to (lighter) horror fans.
Vanishing Girls was everything I wanted and even more. The characters were relatable and so very real and I loved each and every one of them. The writing was exceptional, with perfect descriptions. Basically, this book was pure perfection.
Made For You is a very unique Young Adult novel for more than one reasons, but the most important one has to be that w
e got the chance to read the killer's point of view. (...) This
is a novel you have to pick up if you enjoy Mysteries and/or Thrillers, especially if you like a little paranormality added to these.
I loved how the author came back in a full circle to right where it all started, while giving us the satisfaction of knowing how things would end for Maggie and Johnny. I'd definitely recommend these books to anyone who loves paranormal romance with time travel and ghosts!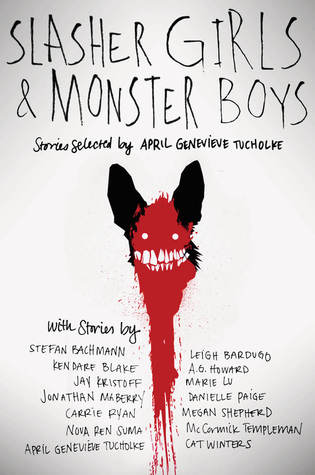 He crafted my nightmares in my childhood. He has been the one responsible for my whole bedtime regime of checking under my bed, closing all windows and doors, tucking myself in bed and sleeping prone and warily looking around me as shadows grew into faceless monsters.
I'm pretty sure most of us love getting into the Halloween spirit by watching creepy movies, but everyone has their preference about just how spooky a movie should be. Because of this, I selected different types of movies for my post - there are cartoons, classics, tv shows, thrillers, horrors, etc. so hopefully everyone will find something to their liking.
In our first ever Special Post for Spooky October I thought of taking you to a selection of haunted libraries all over the world! *evil cackles* Libraries, we love. Haunted libraries, not so much, I discovered. Some of these are DEFINITELY nightmare-inducing.
Haunted houses, demonic possessions or reincarnations. Whatever horror books may be about, if they are based on real stories- however far-fetched they may seem, parts of them are still true. Therefore they are easier to believe and easier to get frightened.