Hi sweeties. TTT is a weekly meme hosted by The Broke and the Bookish, and today's topic is: 10 Wishes I'd Ask The Book Genie To Grant Me. This basically means that you can ask for anything book related... and then cry because no one's gonna grant your wishes *sobs*. Despite this I LOVE this week's theme and can't wait to share with you the ten things I would wish for.
Book Genie, pay close attention because here come my ten wishes.
In no particular order.
1. I wish to have a gorgeous, gorgeous library.
2. I wish to be able to attend any and every book event.
3. I wish to be able to make beautiful handmade bookish things.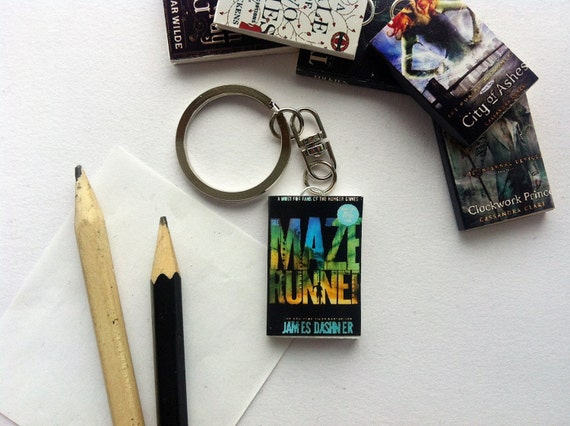 Picture taken from Just1MoreChapter's Etsy shop. (Definitely worth checking out.)
4. I wish to be able to frequently visit a library full of English books.
5. I wish for a bookshop that gets me whatever book I want free of plus charges for shipping and such.
6. I wish to always find someone to chat about any and every book.
7. I wish for every single person to experience the magic that is reading.
8. I wish to be able to come up with new ideas for The Regal Critiques.
9. I wish for time to frequently comment on every blog I love and to interact with my favorite bloggers.
10. I wish that the things you wished for come true one of these days.

What wishes would you ask the book genie to grant you? Share with me your thoughts and leave a link to your TTTs in the comments.