Hello lovelies! Today's Top Ten Tuesday topic is the Top Ten Hyped Books I've Never Read. I chose book that I'm very intrigued by but not a 100% sure they're for me. I thought I'll check out a few reviews to decide what to do with these novels, but they just confused me even more. The praises made me want to order all of these but the negative reviews... Because of this I'm asking for a little assistance here. Can you tell me what you thought of these books? Or better yet do you think
I
would
enjoy them? No matter if you tell me your opinion in a few words or paragraphs, I'll be incredibly thankful.
Thanks in advance! <3
1. Shatter Me by Tahereh Mafi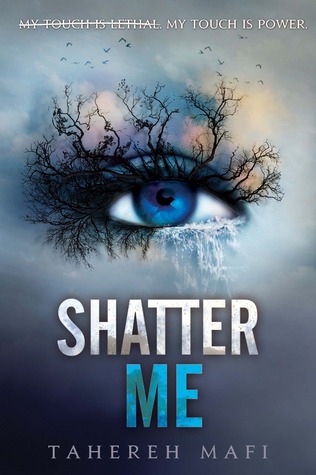 I have to admit that the cover is the biggest reason one of the reasons why I can't seem to let go of this trilogy. I just want to have it on my shelf. The story sounds very unique and intriguing, as well. A girl whose touch is fatal? Gimme.
Now the negatives. My first and foremost problem is that there's a love triangle in Shatter Me. I've read that it's well-written but the same thing is said for the Jem-Tessa-Will romance in The Infernal Devices and that was one of the most painful love triangles I've ever had the chance to read. What makes me hesitant furthermore is the writing style, aka the crossed out sentences. I've read a few lines from the book in negative reviews and they seemed sort of annoying and overused.
2. Under the Never Sky by Veronica Rossi
Okay, so I've read that the writing is very awesome which is a HUGE plus. I also know for a fact that there is no love triangle in this novel (Is there in the sequels? I don't dare reading the blurbs of them due to spoilers).
On the contrary some describe the romance as not exactly an instalove but a love that doesn't make sense because there's no real build-up. I even read that there's barely any chemistry between the characters. To me that's worse than an instalove with great chemistry.
3. Reboot by Amy Tintera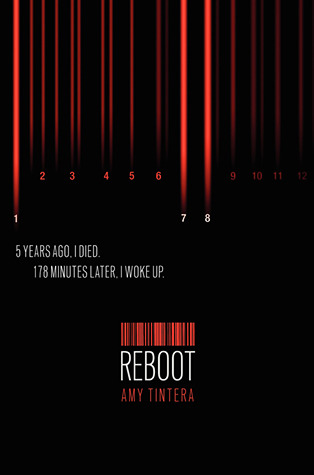 The opinions on this seem to really vary. The characters are said to be fantastic and complex, which is the best thing a novel can offer in my opinion. The writing... people seem to have very different opinions on it but I think they mostly said that it fits the story which is great.
At the same time, I've read in more than one reviews that the romance kind of leads the story, thus forces the other topics of the book into the background, which is a shame because the premise sounds brilliant. Another thing that many people mention is that everything is quite predictable and I'm not sure I could tolerate that on top of the romance.
4. Something Strange and Deadly by Susan Dennard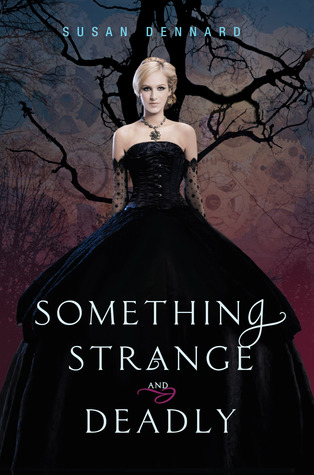 I've never been that interested in this book but now that everyone's talking about Truthwitch, Something Strange and Deadly has been brought up as well quite a few times. What I love is the cover and the fact that I've read that it's said to be super-creepy. Also, I've heard that the character development is great as well, though the heroine starts off very weakly. Correct me if I'm wrong, though.
The writing... people think very differently about it. Some say the historical setting is really bad, some say it's good with a few teeny tiny mistakes. I honestly don't know what to do with this - help me!
5. White Hot Kiss by Jennifer L. Armentrout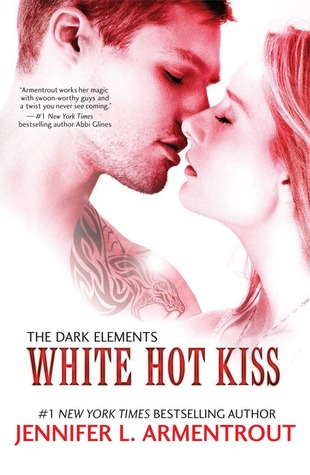 I love JLA. I really do, but I'm not completely sure I should read this novel by her. Why? Let me list my reasons. It contains a love triangle, no less than the good boy/bad boy type. The heroine is said to be annoyingly perfect, and I'm fed up with that type. The plot seems to have been forgotten in favor of the romance.
BUT, so many people love it! People whose opinion I trust in, so it can't be as bad as it sounds, right? RIGHT?
6. Eleanor & Park by Rainbow Rowell
What keeps me away from this book is that I've read and disliked Fangirl, despite everyone loving it like hell. Another bummer is that I've already known how it ends. Is there any better reason not read it then knowing the ending? I think not.
This books is said to be beautiful, with well-made characters and great writing. After Fangirl, though, I'm not sure I can believe all this.
This one seems to be the most divisive from my list. I've seen praises of it that say Touch is the bestest book ever and highlight all the awesome things in it. At the same time I've read quite a few negative reviews as well. These point out that Touch is not at all well-written, and it's easy to find faults in the plot, which is kind of predictable.
What most people seem to agree in, and what makes me still consider this, is that this novel is fun to read. I love books that are just so much fun to read that you forget about the faults of it. Tell me what you thought, though.
8. Wither by Lauren DeStefano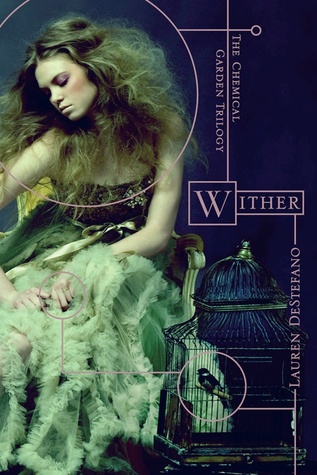 Gorgeous covers will be the death of me, I tell you. Yes, the only reason I still haven't deleted Wither from my to-read list is because of this beautiful cover. I'm horrible, I know. :P
Screw what I said about Touch, Wither is the most divisive book on my list. Half of my GR friends loved it or at least enjoyed it, but half of them hated it. How crazy is that? I've read that the next books are better but I usually don't continue a series that first novel I've rated less than three stars. To hell with that - sometimes I give up on the three-star-rated ones as well. Tell me what to do!
9. The Kiss of Deception by Mary E. Pearson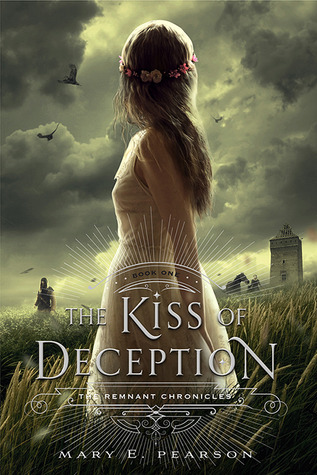 One word: love triangle. At the same time I've read that it isn't exactly a love triangle (or sg like this) in a review. I might remember wrong because this was a long time ago, so I'd love to get some info on this.
I'm curious about this because I heard awesome things about it and I've read The Adoration of Jenna Fox and loved it, though years later I still haven't continued the series and I'm not sure I ever will. Anyways, everyone's crazy about it so I feel like I should give it a chance. What do you think?
10. The Sea of Tranquility by Katja Millay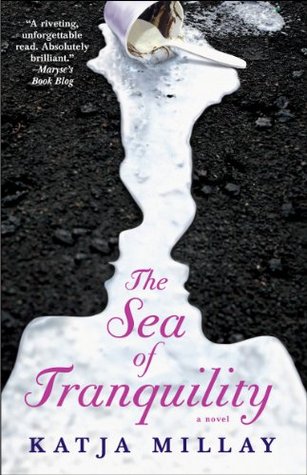 I feel like EVERYONE loves this book! It's very very long so I'd like to be completely sure it's for me before starting it. I heard that everything is well-written, from the characters to the whole story. I'm just really not sure I want to read it.
Help me sort this all out, please!! Share with me your TTTs in the comments! This was all for today, bye!