Hello sweeties! Today's Top Ten Tuesday topic is: Top Ten Books I've Read So Far In 2015. This is going to be real hard for me because I could name half the books I've read so far as favorites. I mean, some of my 4-star or even 3-star rated novels could go to my favorite shelf for one reason or another. What was even harder than reducing my list to ten was putting them in order but I'm ready and I hope you'll enjoy this list. :)
Click on the titles for me reviews. :)
10. All Fall Down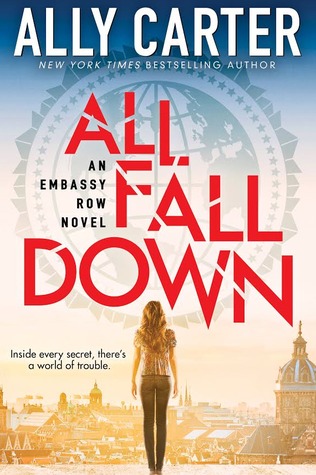 I love unreliable narrators and I don't think there's a more confused character than Grace. You're left there with a narrator who's seemingly sure of the things she knows but at the same time everyone, including herself, doubts her sanity and reliability from to time. Now, decide who you believe.
I still haven't read anything else by Ally Carter but I have to say, I can't wait to pick up some of her other books. My priority at the moment is to get Heist Society because Amy's review made me eager to read it.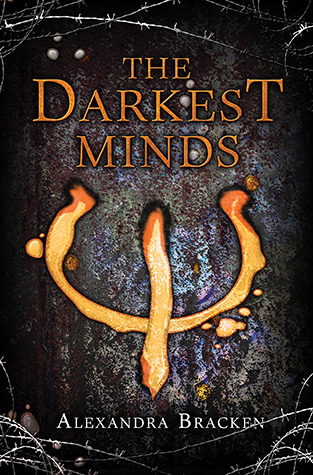 Oh my gosh, guys, this novel was AMAZING. Since finishing The 5th Wave and feeling like I'm the only one who haven't liked it, I felt like I'm over dystopian fiction. But then I picked up The Darkest Minds and OMFG it was the MOST AMAZING thing ever! I loved the characters, the relationship between them, the slow-burn romance is to die for and the plot is so awesome. I want more but I still haven't bought the sequels. *sobs* That cliffhanger, though, killed me. Seriously, how can authors be so cruel? How?
8. This Shattered World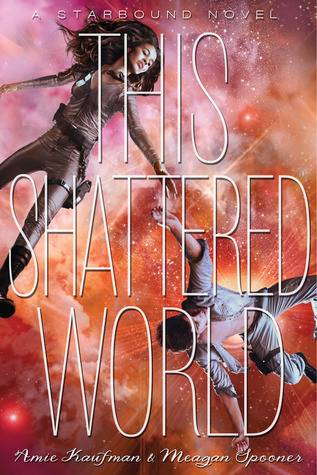 This is one of my favorite series at the moment, with the third and final novel, being one of my most awaited releases as well. After this, it's no surprise that This Shattered World appears on my list. We learnt many new things about the world from this novel and the plot made me unable to put down the book. The romance was nice enough, though not as amazing as Lilac and Tarver's love story but seriously, who could measure up to those two? The characters, as usual, were unique and went through a lot of development. Two words: READ IT!
7. The Girl on the Train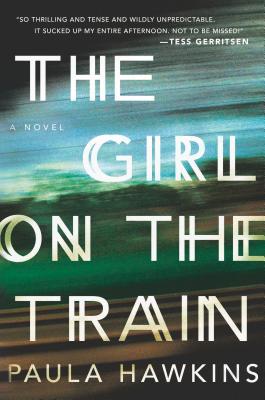 I'm going to write, before anything else, that The Girl on the Train is not for everyone. It can definitely get very annoying and most of the characters are kind of slap-worthy and many times pathetic. I think that's what makes them human and realistic. I loved this book because it had many surprises along the way and I really liked the various POVs. It's definitely not Gone Girl but it's a great mystery nonetheless.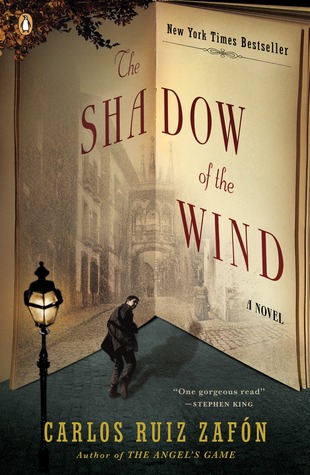 I feel really bad for only giving the sixth place to this novel but to me it was one of those type of books that completely swept me off my feet while reading, but as time went by I forgot about the little details that make The Shadow of the Wind so special.
I think Zafón could write a killer murder mystery because he's the king of giving just enough information to have something to think about while you get your next clue. Seeing everything adding up in the end was one of my favorite things in the novel. Definitely recommended to everyone.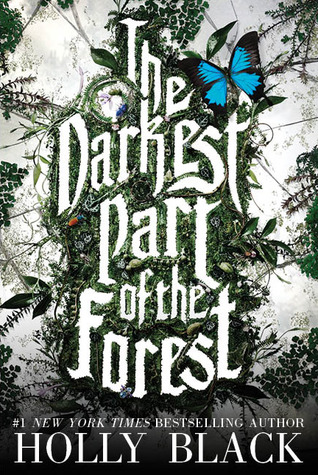 I'm a huge Holly Black fan since reading her Curse Workers series last year and I'm happy to say that The Darkest Part of the Forest did nothing but hardened my love for her writing. She created such a magical little town with the most unique and realistic characters. Everything rocks in her novels, there's no better way to put it. Even I have to admit that her books are not for everyone but I'd still recommend it to all of you. *laughs*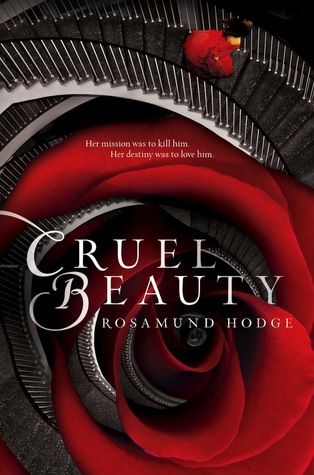 I was incredibly excited for Cruel Beauty and was the happiest when I finally had the chance to hold it in my hands. Thankfully, it didn't disappoint. The world Rosamund Hodge created was incredible in itself but with the plot and the 100% realistic and relatable characters the book was impossible to put down. The retelling was pretty accurate and everything could be understood, even though everything was new. My only problem was the insta-love but I think it was done right so I loved it as well.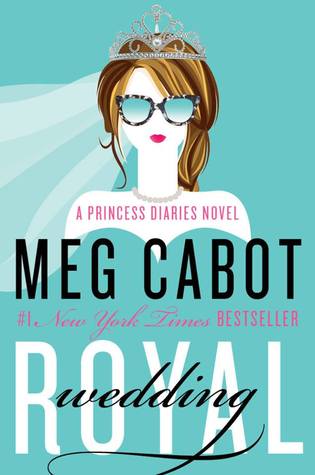 When I first heard about Meg Cabot writing a new sequel to two of her bestest series I was ecstatic but I little wary. After finishing Royal Wedding, though, I can surely say that this is something every author should do! As a reader and a total shipper of Mia and Michael it gives me such a satisfaction to see them together after everything they've went through. Do you know that feeling when you haven't seen someone you love for at least a year and then you meet with that person again, and he/she changed so much but at the same is still the same person. And it feels so good to realize that on some levels everything remains the same. If I made this list by which book gave me the most feels I'd put Royal Wedding as #1.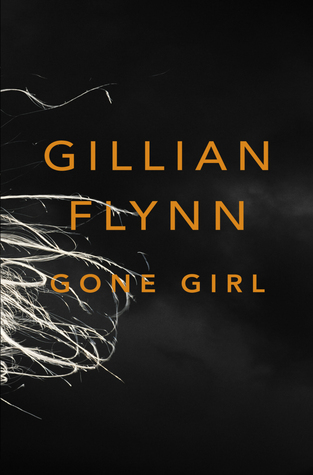 I read Gone Girl a while back but I still wasn't able to come up with a decent enough review. Whenever I started writing something I felt like it didn't do justice to this awesome, edge-of-your -seat novel. Before Gone Girl I didn't read Adult mystery at all so I was a bit afraid, more so because it's one of the most hyped books and those don't work out for me half the time. But it turned out to be one of my favorite books this year and I'm really excited to read more by Gillian Flynn because she's a mastermind.
And now, guys, my favorite in 2015 so far is.... DRUMROLL
1. Heather Demetrios Novels *yes, I'm totally cheating with this one*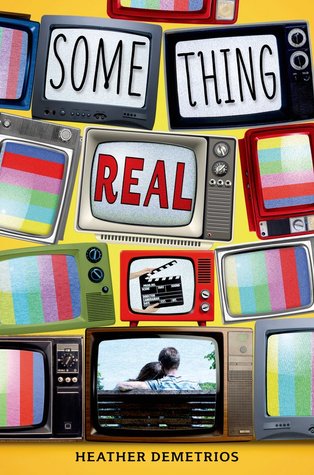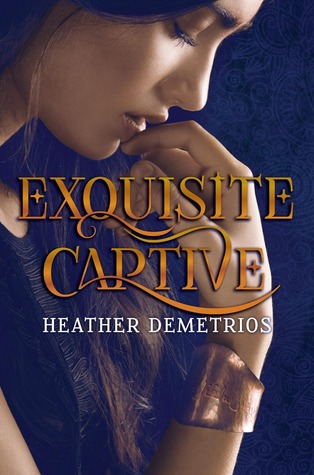 My least favorite is definitely Exquisite Captive, the only novel on my list I gave four stars to. However, it was not at all boring or terrible, actually it was a pretty great read, and I'm hoping the sequel will be even better.
I can't choose between the other two because I loved them for different reasons, but this is a list so I'm going to be strong and just make the decision already. #2 is... Something Real. I loved everything in this novel, the characters the most because they were so strong and amazing and just lovable. I wanted to give a hug to every single children from Baker's Dozen. There's one thing I wasn't a complete fan of and that is the relationship of Patrick and Chloe (Bonnie). I loved them together but I felt like they moved a bit fast. Anyway, still ship them until I die.
I'll Meet You There wins this round! I loved this book sooo much! It was so emotional and heartbreaking but thankfully it put back together all the broken pieces of my heart by the end. The only problem I had with it before was how quickly everyone judged everyone. Now, I think the prejudice these people had in them, just made the novel all the more realistic because gosh, I know what it feels like to live in a small town, a village in my case. Recommended to EVERYONE!
Making this list was so amazing! I loved thinking back to all these novels and just put them in order. I'm unbelievably thankful to all these author because with their lovely books they made my days a lot more colorful (and my physics classes a lot less boring). Share with me your TTTs or just simply sketch a list for me in the comments!