TTT is a weekly meme hosted by The Broke and the Bookish
Hello sweeties. Today's Top Ten Tuesday topic is: Top Ten Books I'd Love To See As Movies/Tv Shows. I'll list five books that I want to be made into movies, and five that I want to be made into tv shows. You might not know this but I'd much rather watch a movie adaptation than a tv show one, but there are some series that I can't imagine made into movies.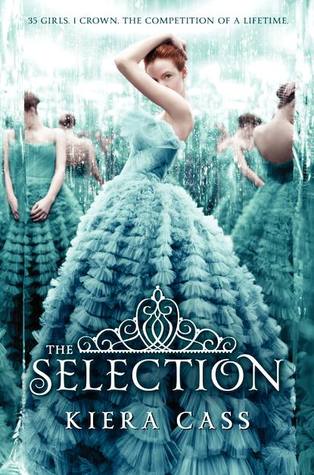 The Selection
is an obvious choice for me. I heard that Warner Bros won the movie rights, though after two unsuccessful tries to make this lovely series into a tv show I'm really afraid this'll badly fail as well. Why do I think this could work as a film? Mainly, because these books are not long and not nearly as action packed and complex as books like The Hunger Games or The Maze Runner. Which makes me think it might be easier to write a script that follows the story, and with that it could easily earn the fans' support. My last but maybe biggest reason is that I'm dying to see the dresses in real life.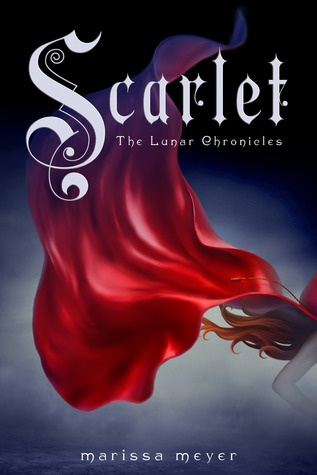 The Lunar Chronicles
is one of my all time favorite series, and while I'd love to see it on the big screen I fear that no one would be brave enough to invest a lot of money into a book adaptation when other best-selling books' adaptations, like The Mortal Instruments or Vampire Academy, failed miserably. Anyways, if this movie is done right, I'm sure it could attract many viewers, even people who haven't read it.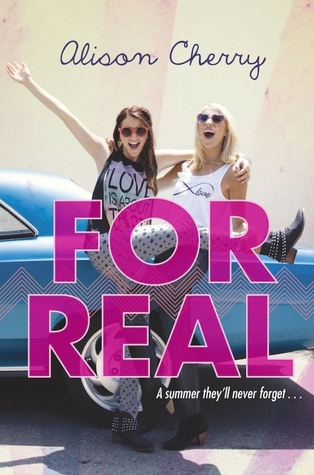 For Real
would make such a fun movie. I'd love to see some girl power on the big screen because I think there really are not that many movies that broadcast to teens that you do not need a boyfriend to be happy. Also, seeing all those gorgeous cities, and the humorous challenges the characters had to do would be awesome. The faults of the book could easily be polished to make the best ever movie that was made about a reality show.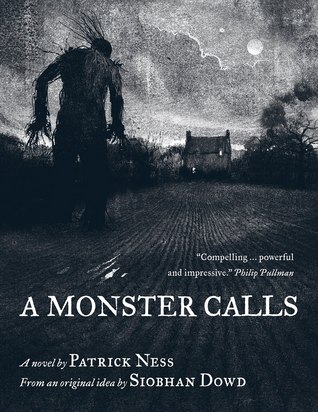 A Monster Calls
no doubt deserves a chance on my list, even though I just checked and it will actually be made into a movie! It's due to 2016 October and I'm already unbelievably excited for it. I think it's really educational, and also can be watched by a huge variety of people. I'm dying to see how the tree monster looks like on the big screen!
Torn
was one of my favorite books in 2013 and I still remember how much I enjoyed reading about Alice's life. Guys, if you haven't read this go ahead and check it out here, because it's unbelievably underrated. I really want to see this book made into a movie because I found it just the right amount of sick, with just the right kind of crazy characters.
The Winner's Trilogy
while not exactly set in the past, definitely has the atmosphere of a historical empire, and I'm pretty sure tv shows like that are a huge hit at the moment. Why I'd choose to make it into a tv show rather than a movie is that I can't imagine a 2 hour movie giving us back everything this series can offer.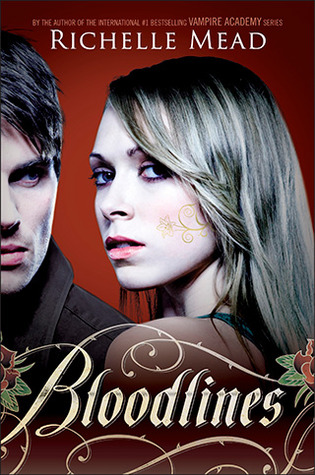 Bloodlines
is one of my all time favorite series, or at least it was until the last two books came out. Anyway, I still love all the characters and the first half of the series was way better than most series I've read. I think Bloodlines could never make a great movie because there are so many characters, meanwhile a tv show? Now that could work.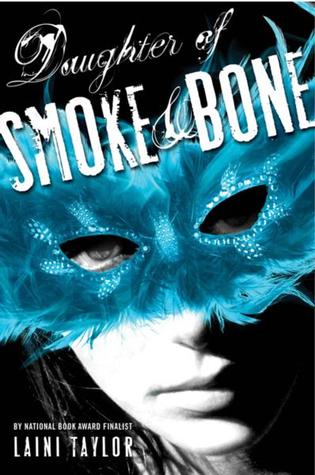 Daughter of Smoke and Bone
could make a gorgeous tv show, though I'm not sure how the viewers would take the chimera. One of my worries is that the creators might make them too gross looking for the people who haven't yet read the books or too normal for those who did read the novels. Why tv show? I'm pretty sure this story would suffer great deals if it was crammed into three or four movies.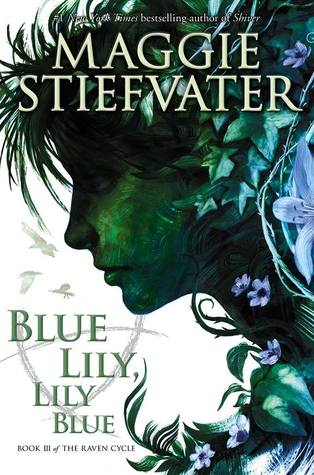 The Raven Cycle
deserves to be either made into a movie or a tv show, that I knew from the start. I picked tv show in the end because, like with The Winner's Trilogy I don't think a 2 or even a 4 hour movie would do justice to this wonderful series. All the information, the character development, the slowly progressing romance need a lot more air time than a movie could ever give. Preferably the four boys would be played by hot as hell actors.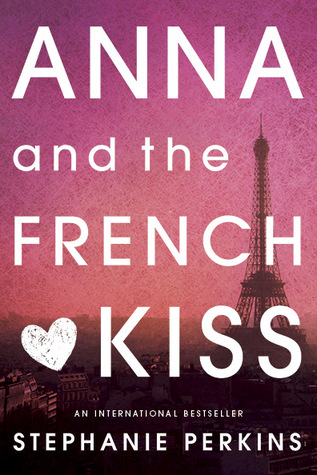 Anna and the French Kiss
could make such a cute tv show if the script writers somehow mixed together the story of the three books. Or wait.. that is impossible because the second book takes place in the US. But there could be three seasons and every season would be about a different set of characters, and the previous main characters could either have a bigger or a very small role in the next seasons.
These were the ten books I'd love to see either on the small or big screen. Do we have any in common? Share with me your TTTs!