"Once, there was a girl who vowed she would save everyone in the world, but forgot herself."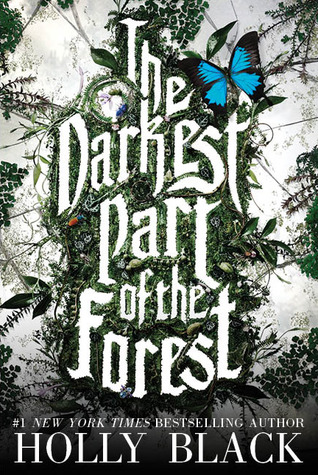 Children can have a cruel, absolute sense of justice. Children can kill a monster and feel quite proud of themselves. A girl can look at her brother and believe they're destined to be a knight and a bard who battle evil. She can believe she's found the thing she's been made for.

Hazel lives with her brother, Ben, in the strange town of Fairfold where humans and fae exist side by side. The faeries' seemingly harmless magic attracts tourists, but Hazel knows how dangerous they can be, and she knows how to stop them. Or she did, once.

At the center of it all, there is a glass coffin in the woods. It rests right on the ground and in it sleeps a boy with horns on his head and ears as pointed as knives. Hazel and Ben were both in love with him as children. The boy has slept there for generations, never waking.

Until one day, he does…

As the world turns upside down, Hazel tries to remember her years pretending to be a knight. But swept up in new love, shifting loyalties, and the fresh sting of betrayal, will it be enough?
If I had to sum up The Darkest Part of the Forest in one word, I'd choose perfection. From the story to the characters everything was wonderfully crafted in this novel. Holly Black has a way with words that never fails to make me turn the pages like a maniac. With every book I read by her, she proves to me that her dominant place on my auto-buy list is a 100% deserved.
From the very first page I was completely invested in the story, even though this rarely happens to me when a book is written in 3rd person. It usually takes some time for me not to feel distant from the characters and not to feel like I'm only watching them. Meanwhile, I felt an instant connection to the lovely people Black created.
It was nice to see a huge variety of characters
, they were all completely different and unique.
After finishing the book I can say that Hazel definitely gained a place among my favorite heroines. It was hard to get to know her because she had no idea who she was in the first place, but after a while I couldn't help but love her. Her brother, Ben, was such an adorable person at first sight but after a couple of chapters it became obvious that he was so much more than he seemed like. Jack was yet again someone I loved reading about. He was the only fae living among humans and it was really hard for him because even though people accepted him, he was still so different from them. I really enjoyed reading about some of the fae, such as the horned-boy who turned out to be a lot more complex than I ever expected. Also, the fact that every protagonists' parents were involved in the story added a lot to it. I liked the contrast between Jack's and Hazel's parents. His parents were c
aring, converging and supporting of both of their kids, even though Jack wasn't even blood related
to them. Meanwhile, Ben and Hazel's parents were neglectful and careless to the point where I don't think they deserved their kids.
"I need to stop fantasizing about running away to some other life and start figuring out the one I have." ~ Ben
I can see a few things that might make others dislike The Darkest Part of the Forest, but as for me Black's writing works out so perfectly that I think she could make
physics sound exciting. For one, info-dumping is something that usually bothers me but in this case the said information was way too interesting to find it overwhelming.
The flashbacks, while didn't give much to the story, definitely helped me understand the characters better. I think, partly I can thank these flashbacks that I could relate to all of them so perfectly.
All in all, reading about the fairies, the horned-boy, and every other character was very intriguing and the story was unbelievably fascinating. Even the parts where nothing important happened were a totally enjoyable. Recommended to anyone who enjoys Black's writing and a great fantasy book.
The story idea: 5/5
The realization of the story: 5/5
The characters: 5/5
The cover: 5/5
Enjoy factor: 5/5