Hello lovelies. Today's Top Ten Tuesday topic is: Ten Books I Plan To Have In My Beach Bag This Summer. I don't know about you but I made my list out of books that I haven't yet read, which means that I really would love to hear what you thought about them if you've read them. So don't be shy and tell me if any of the following books were either outstandingly great or on the contrary weren't to your liking. You know, I have to decide somehow which to read/buy. :)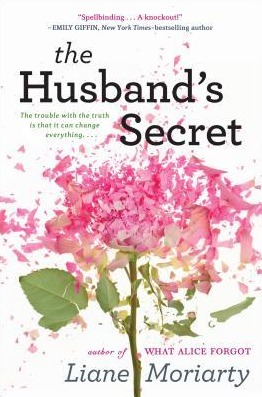 My darling Cecilia, if you're reading this, then I've died...

Imagine that your husband wrote you a letter, to be opened after his death. Imagine, too, that the letter contains his deepest, darkest secret—something with the potential to destroy not just the life you built together, but the lives of others as well. Imagine, then, that you stumble across that letter while your husband is still very much alive. . . .
Cecilia Fitzpatrick has achieved it all—she's an incredibly successful businesswoman, a pillar of her small community, and a devoted wife and mother. Her life is as orderly and spotless as her home. But that letter is about to change everything, and not just for her: Rachel and Tess barely know Cecilia—or each other—but they too are about to feel the earth-shattering repercussions of her husband's secret.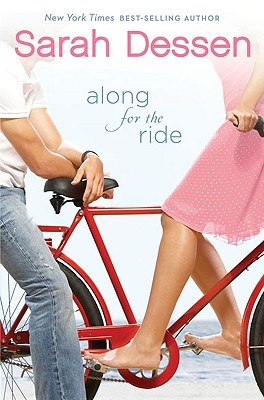 It's been so long since Auden slept at night. Ever since her parents' divorce—or since the fighting started. Now she has the chance to spend a carefree summer with her dad and his new family in the charming beach town where they live.

A job in a clothes boutique introduces Auden to the world of girls: their talk, their friendship, their crushes. She missed out on all that, too busy being the perfect daughter to her demanding mother. Then she meets Eli, an intriguing loner and a fellow insomniac who becomes her guide to the nocturnal world of the town. Together they embark on parallel quests: for Auden, to experience the carefree teenage life she's been denied; for Eli, to come to terms with the guilt he feels for the death of a friend.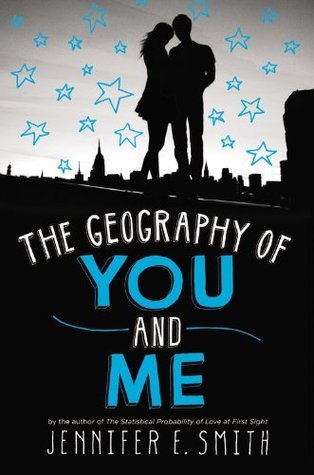 Lucy and Owen meet somewhere between the tenth and eleventh floors of a New York City apartment building, on an elevator rendered useless by a citywide blackout. After they're rescued, they spend a single night together, wandering the darkened streets and marveling at the rare appearance of stars above Manhattan. But once the power is restored, so is reality. Lucy soon moves to Edinburgh with her parents, while Owen heads out west with his father.

Lucy and Owen's relationship plays out across the globe as they stay in touch through postcards, occasional e-mails, and -- finally -- a reunion in the city where they first met.
Becky Bloomwood has what most twenty-five-year-olds only dream of: a flat in London's trendiest neighborhood, a troupe of glamorous socialite friends, and a closet brimming with the season's must-haves. The only trouble is, she can't actually afford it --- not any of it. Her job writing atSuccessful Saving magazine not only bores her to tears, it doesn't pay much at all. Still, how can she resist that perfect pair of shoes? Or the divine silk blouse in the window of that ultra-trendy boutique? But lately Becky's been chased by dismal letters from Visa and the Endwich Bank --- letters with large red sums she can't bear to read --- and they're getting ever harder to ignore. She tries cutting back; she even tries making moremoney. But none of her efforts succeeds. Her only consolation is to buy herself something ... just a little something ...

Finally, a story arises that Becky actually cares about, and her front-page article catalyzes a chain of events that will transform her life --- and the lives of those around her --- forever.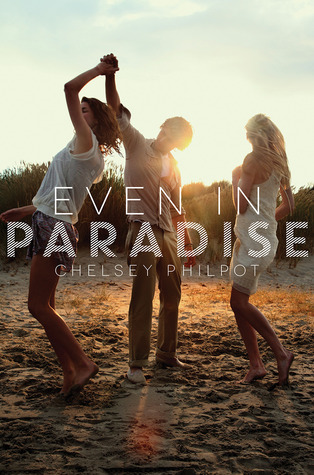 When Julia Buchanan enrolls at St. Anne's at the beginning of junior year, Charlotte Ryder already knows all about the former senator's daughter. Most people do... or think they do.

Charlotte certainly never expects she'll be Julia's friend. But almost immediately, she is drawn into the larger than-life-new girl's world—a world of midnight rendezvous, dazzling parties, palatial vacation homes, and fizzy champagne cocktails. And then Charlotte meets, and begins falling for, Julia's handsome older brother, Sebastian.

But behind her self-assured smiles and toasts to the future, Charlotte soon realizes that Julia is still suffering from a tragedy. A tragedy that the Buchanan family has kept hidden... until now.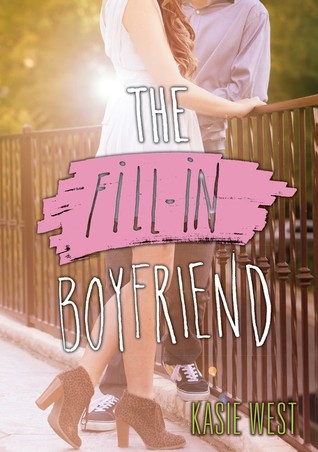 When Gia Montgomery's boyfriend, Bradley, dumps her in the parking lot of her high school prom, she has to think fast. After all, she'd been telling her friends about him for months now. This was supposed to be the night she proved he existed. So when she sees a cute guy waiting to pick up his sister, she enlists his help. The task is simple: be her fill-in boyfriend— two hours, zero commitment, a few white lies. After that, she can win back the real Bradley.

The problem is that days after prom, it's not the real Bradley she's thinking about, but the stand-in. The one whose name she doesn't even know. But tracking him down doesn't mean they're done faking a relationship. Gia owes him a favor and his sister intends to see that he collects: his ex-girlfriend's graduation party — three hours, zero commitment, a few white lies.

Just when Gia begins to wonder if she could turn her fake boyfriend into a real one, Bradley comes waltzing back into her life, exposing her lie, and threatening to destroy her friendships and her new-found relationship.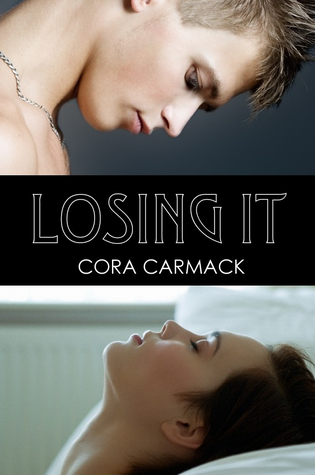 Sick of being the only virgin among her friends, Bliss Edwards decides the best way to deal with the problem is to lose it as quickly and simply as possible - a one-night stand. But her plan turns out to be anything but simple when she freaks out and leaves a gorgeous guy alone and naked in her bed with an excuse that no one with half-a-brain would ever believe. And as if that weren't embarrassing enough, when she arrives for her first class of her last college semester, she recognizes her new theatre professor. She'd left him naked in her bed about 8 hours earlier.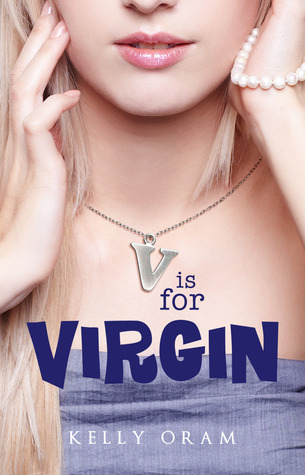 When Val Jensen gets dumped for her decision to stay a virgin until marriage, the nasty breakup goes viral on YouTube, making her the latest internet sensation.

After days of ridicule from her peers, Val starts a school-wide campaign to rally support for her cause. She meant to make a statement, but she never dreamed the entire nation would get caught up in the controversy.

As if becoming nationally recognized as "Virgin Val" isn't enough, Val's already hectic life starts to spin wildly out of control when bad boy Kyle Hamilton, lead singer for the hit rock band Tralse, decides to take her abstinence as a personal challenge.

How can a girl stay true to herself when this year's Sexiest Man Alive is doing everything in his power to win her over?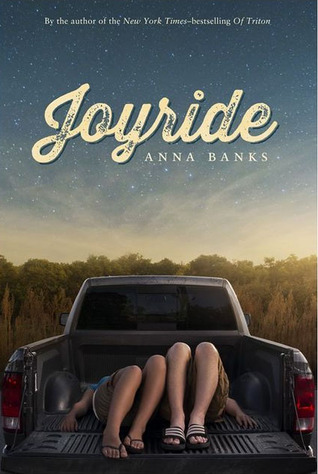 It's been years since Carly Vega's parents were deported. She lives with her brother, studies hard, and works at a convenience store to contribute to getting her parents back from Mexico.

Arden Moss used to be the star quarterback at school. He dated popular blondes and had fun with his older sister, Amber. But now Amber's dead, and Arden blames his father, the town sheriff who wouldn't acknowledge Amber's mental illness. Arden refuses to fulfill whatever his conservative father expects.

All Carly wants is to stay under the radar and do what her family expects. All Arden wants is to NOT do what his family expects. When their paths cross, they each realize they've been living according to others. Carly and Arden's journey toward their true hearts—and one another—is funny, romantic, and sometimes harsh.
I lived in paradise, and I loved Spencer Pierce.

At fourteen, my life was perfect. The beach was my playground, and the boy who stole my heart lived just around the corner. But perfect never lasts. In one horrifying moment, I lost it all. My family was destroyed, and the boy I believed in turned his back on me. Paradise became a nightmare.

That was five years ago. Everything changed when we moved from our home by the sea. I've changed, and I don't like who I've become. I miss the smiling, carefree beach girl who disappeared that terrible night. I want to find her again. I want to face the people we ran from so long ago. Most of all, I have to face Spencer. So I can prove that when he broke my heart, he didn't break me.

But when I see him again, Spencer Pierce is no longer the boy from my memories. He's now a man who could devastate me if I let him. He watches me when he thinks I'm not looking. There's regret written on his face when he's near. Each time I see him, my heart aches for what might have been, and I think his does too. How can I convince myself I'm over him when I suspect he never got over me?
Have any of you read these books? Please only say good things about The Geography of You and Me because I've already bought it haha. Anyone up for a buddy-read to these books? :))
Share with me YOUR TTTs, I'm dying to see what you'll be carrying in your summer bags. Who knows, maybe I'll find some awesome book to read thanks to you, because I don't have more than 500 books on my TBR already.